Make your own butter board in 4 steps
Butter boards: a real upcoming trend that of course we have to give our own spin to! A butter board is nothing less than a finger food platter, but just a little bit different. Spread butter, or buttercream, on a board and top it off with your favorite snacks and toppings! Just as fun as a finger food platter, but just a little sweeter (or saltier)
Super easy to make and extra fun to put on the table during a party, birthday or other occasion. Bake your favorite brownie, cake or cookies, dip it in the buttercream and decorate it with your favorite topping if you like. That way, everyone has something delicious.
In this blog, we'll share step by step how you can create your own butter board. Of course, we haven't forgotten about the sweet tooth or the savory lovers!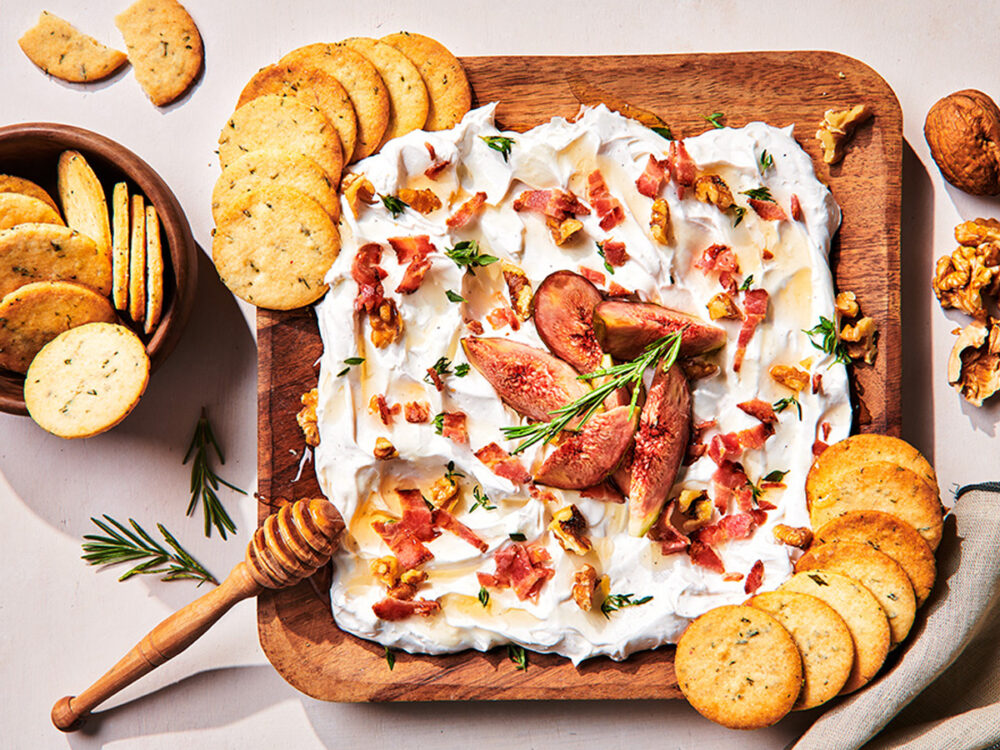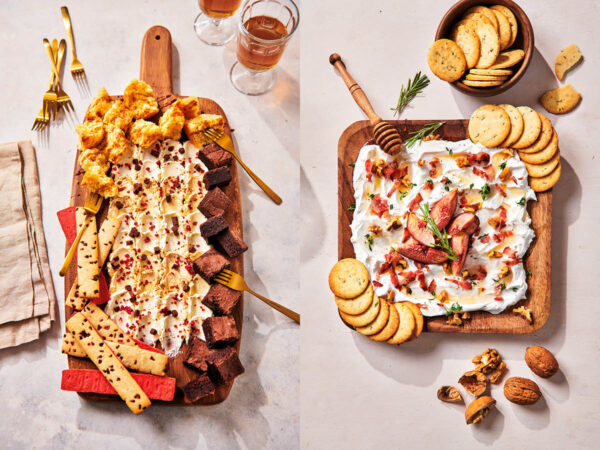 Choose your flavour
Are you a sweet tooth or savory snacker?
Are you a fan of sweet buttercream with delightful cakes or brownies? Or does your preference lean towards cream mixed with cheese and savory cookies? Anything goes with these butter boards.
Choose your cream
Buttercream or Enchanted Cream®?
Now that you've chosen sweet or salty (or both), you can focus more on flavour. Will you opt for buttercream mixed with a sweet flavor paste? Or Enchanted Cream blended with goat cheese? You can get creative with sweet and salty flavors, but we can guarantee you that Enchanted Cream mixed with goat cheese and Buttercream mixed with Crème brûlée are surefire hits! Explore all our Flavour Pastes and experiment in countless ways.
Select your dips
Fudge brownie or salty biscuits?
If you've gone for a sweet board, go for your favorite sweet snacks. Think about brownies, cakes, or cookies! Opting for a salty board with goat cheese Enchanted Cream? Then go for tasty salty biscuits, chips, or pretzels!
Choose your toppings
Chocolate caramel or honey with bacon?
Toppings are a must, of course! Drizzle chocolate over your buttercream and sprinkle with dried fruit or caramel. Or go for a honey topping with crispy bacon. Discover our numerous toppings that pair perfectly with your sweet or salty butter board!
Cherry on top
Serve and dip away!
Creating a butter board is this easy! Prepare your butter board on a lovely wooden plank, arrange all the snacks and toppings, and your butter board is complete! Need some extra details or want to replicate exactly as in our example? Check out the sweet butter board and salty butter board recipes here!