How much flavour paste do I add to creams and batter?
Having a few of your favourite flavour pastes at home, means you can easily keep on changing your cakes and cupcakes. A summery day coming up? Add a fresh and fruity flavour to your cream or batter. And when it doesn't stop raining for days, you have your chocolate or caramel flavour paste right there as well.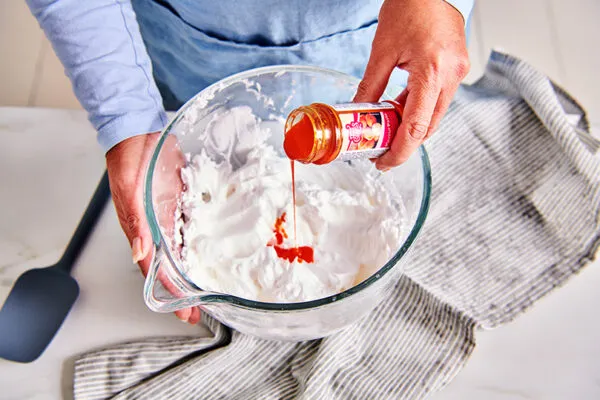 Flavours differ from one person to the other, with the seasons, the weather or just your mood and that's why you can never have enough flavours in your shelves. With 46 flavour pastes in the FunCakes assortment you will find a right flavour for every moment. But often we get the question: how much flavour paste do I need to add?
Keep tasting
On our website we have published recommended dosages for each flavour paste. For most of them that means 30 grams of flavour paste per 500 grams of cream or batter. For some flavour paste we advise differently, so always check the dosage for you particular flavour beforehand. You will find the recommended dosages here.
But, there's no accounting for taste. And that also applies for the strength of the taste. What seems a strong flavour for one person, is quite mild to the other. And one cake asks for a subtle flavour, while the other can easily have a stronger flavour. Our advise is therefore always: keep tasting while adding flavours. When adding flavours to creams and filling, make sure to do so bit by bit and try the taste in between until you like it. That's the luck of a baker right ?
Batter
That doesn't work for batter unfortunately. In that case, it's best to check the recommended dosages. But always keep in mind that the high temperatures (above 200°C) of the oven may weaken the strength of the flavour.
Celebrate summer with ice
Did you know you can also add the FunCakes flavour pastes to ice cream? Thanks to the 46 flavour pastes you can keep on preparing new flavours of ice cream. Vanilla ice cream  and your favourite flavour paste, what else do you need this summer?