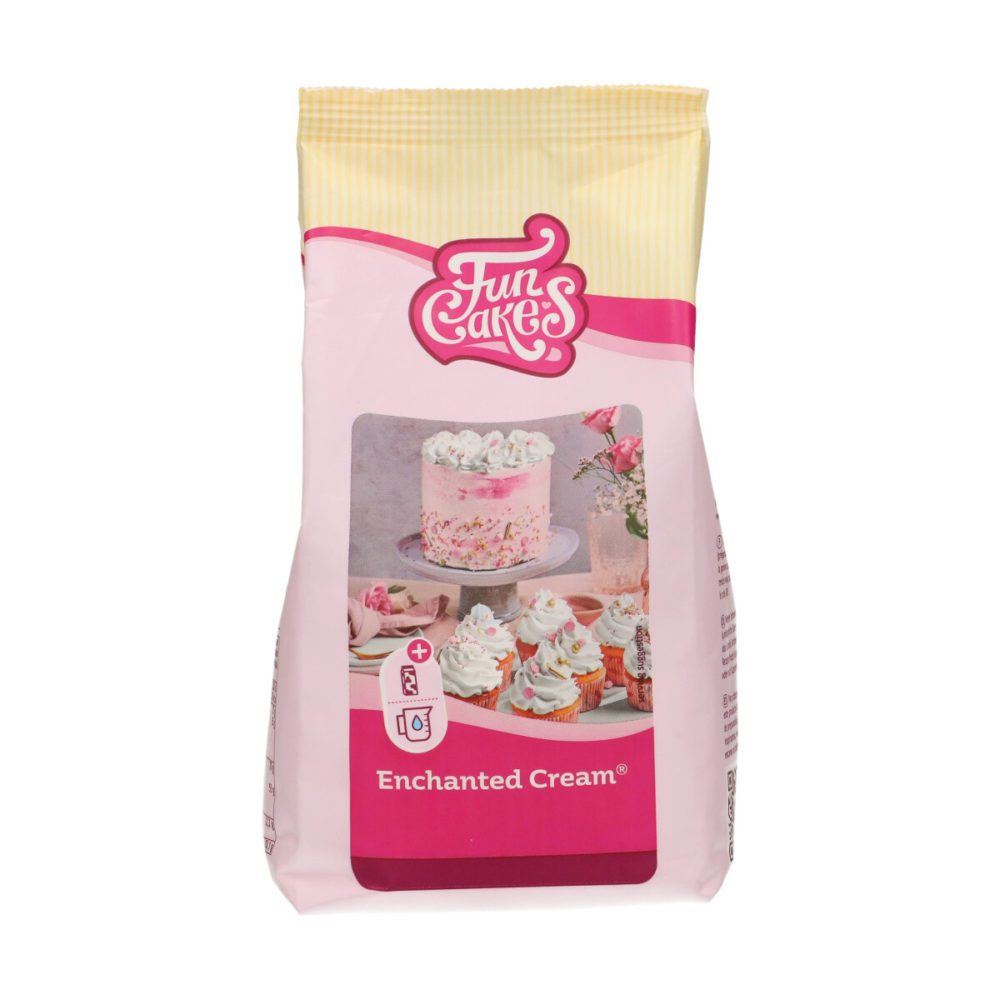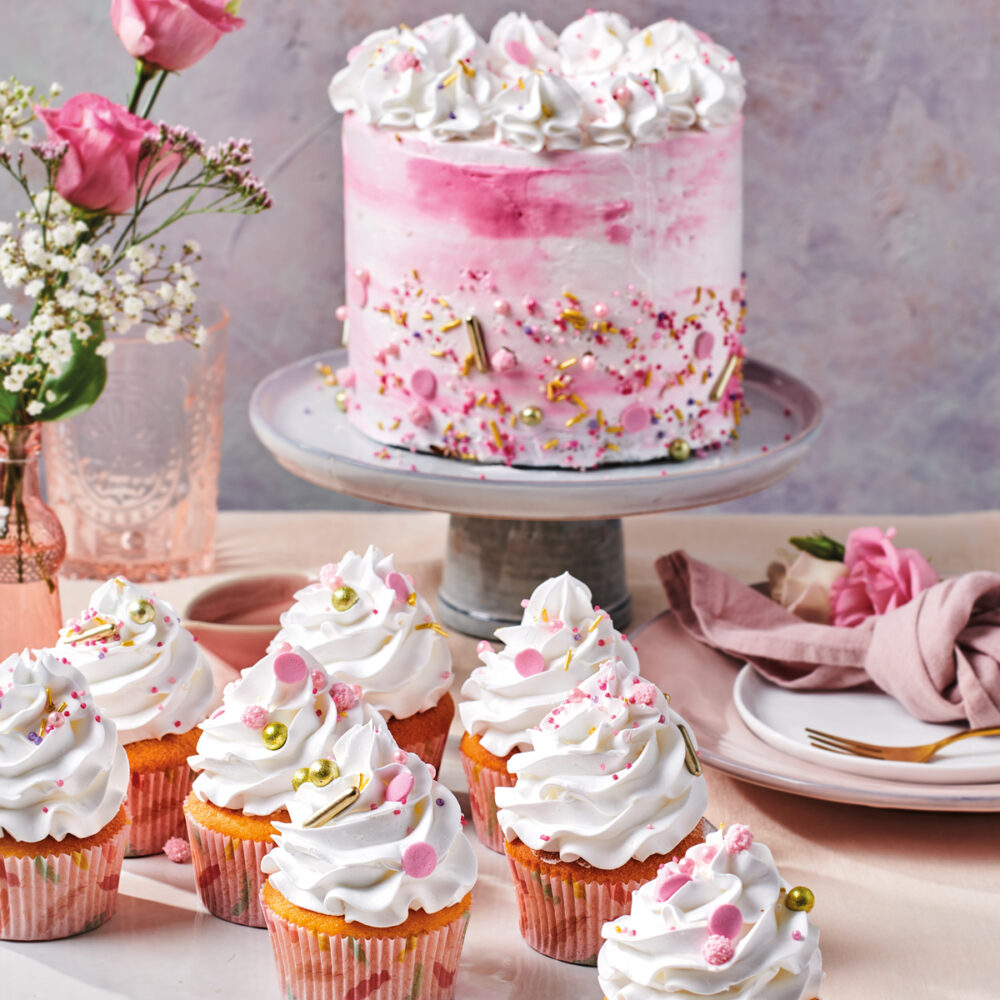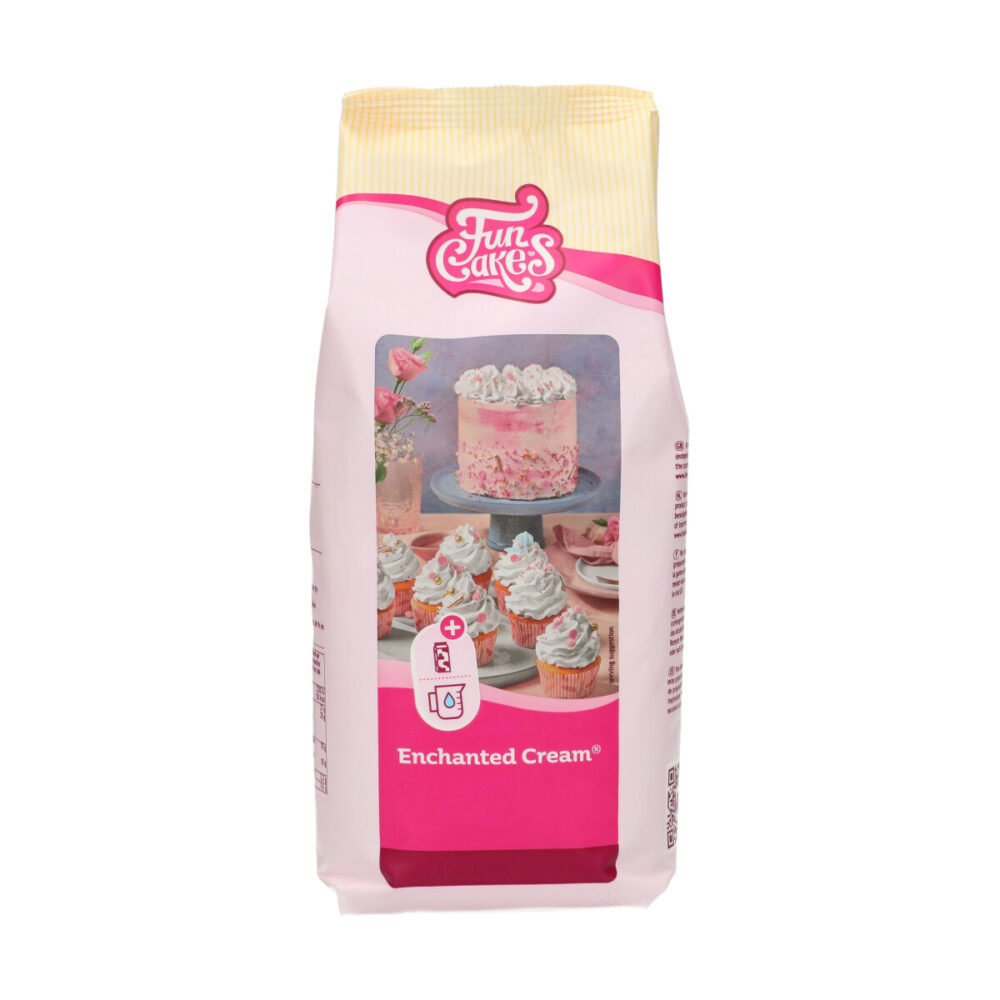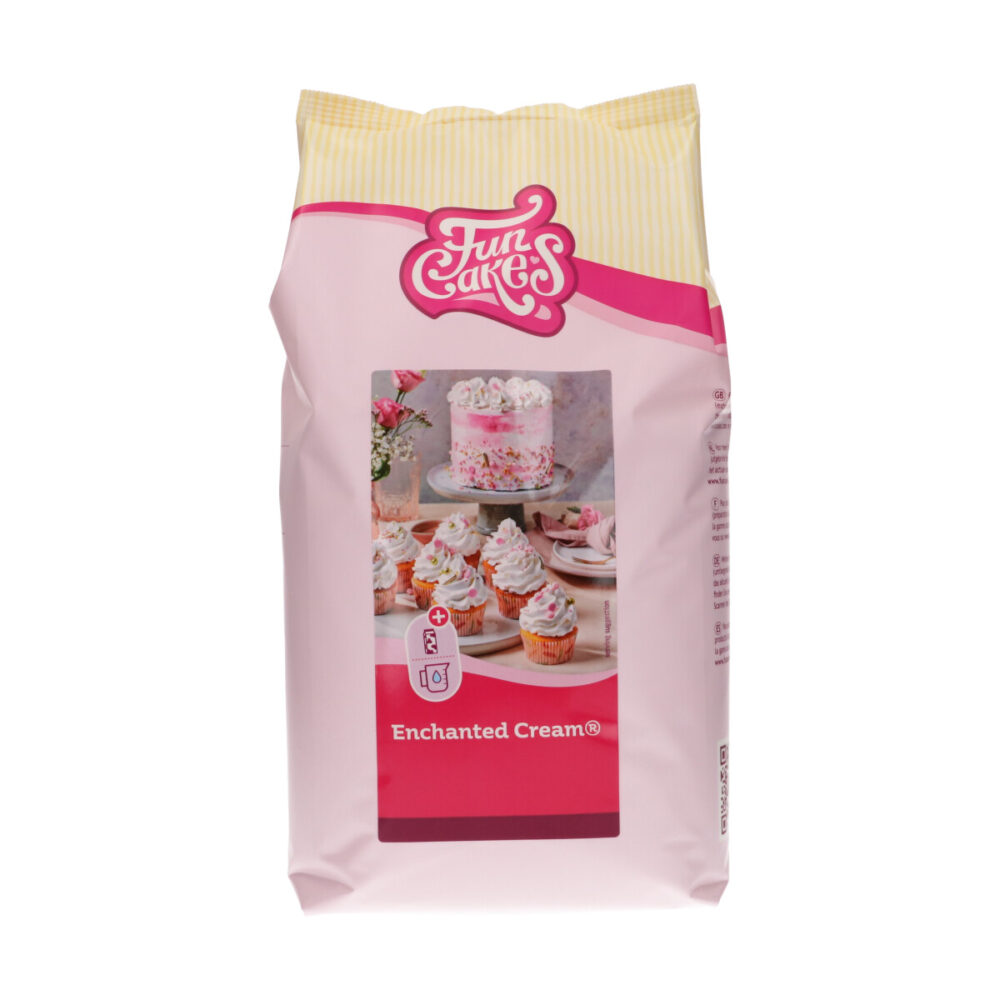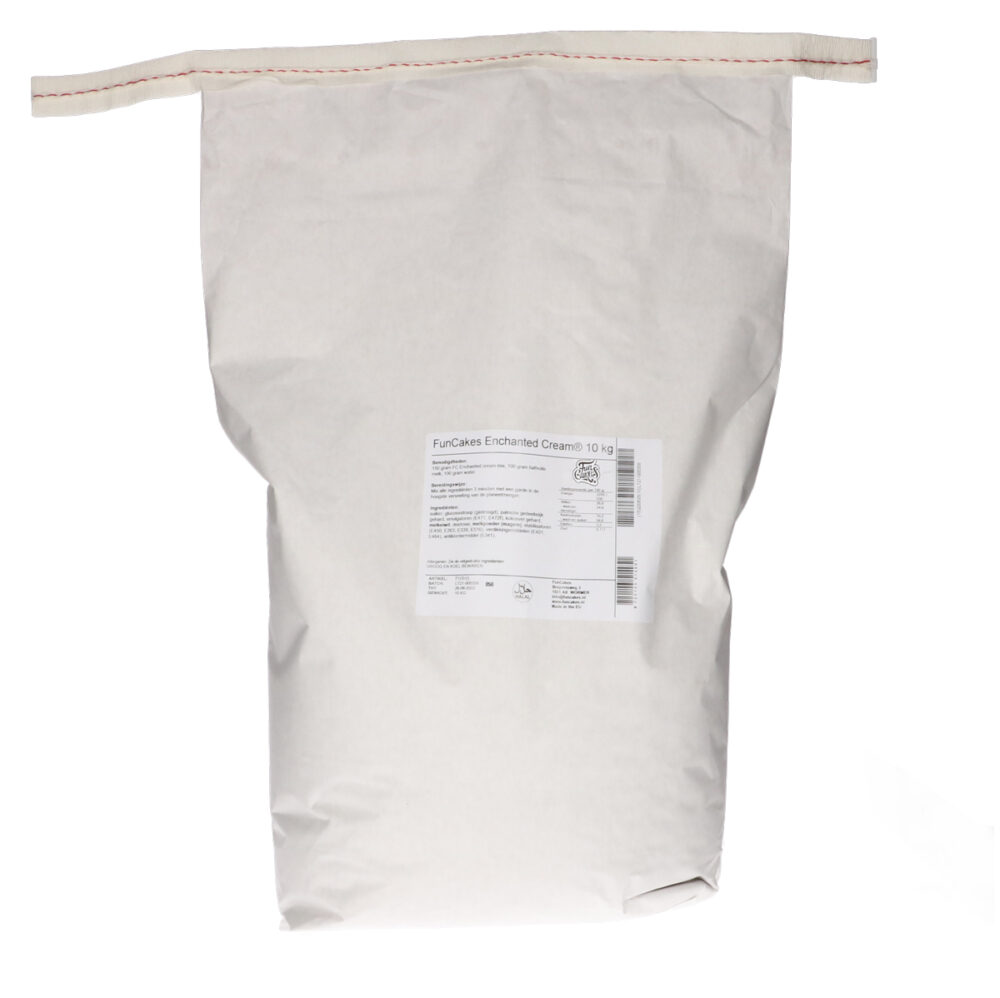 Mix for Enchanted Cream®
What's in a name? This extremely light and fluffy snow white cream really is enchanting. The FunCakes Mix for Enchanted Cream® is perfect for filling and covering cakes or as a topping on cupcakes. It's much lighter than many other creams, but still nicely stiff to use for perfect cupcake swirls that stay beautifully high. The Enchanted Cream® is made in a matter of minutes.
Sugar, glucose syrup (dried), partially hydrogenated oil (palm), emulsifier: E471, E472f, hydrogenated fat (coconut), milk protein, dextrose, milk powder (skimmed), stabiliser: E450, E263, E339, E516, thickener: E401, E464, anti-caking agent: E341.
For allergens, see ingredients in bold. May contain traces of: gluten, egg, soy and lupin.
Store in a cool, dry place.
Nutritional values per 100 g
| | |
| --- | --- |
| Energy | 2220 kJ / 530 kcal |
| Fat | 27 g |
| of which saturated | 25 g |
| Carbohydrate | 70 g |
| of which sugar | 55 g |
| Protein | 2,2 g |
| Salt | 0,1 g |
450 g (F10130)
900 g (F10550)
4 kg (F10825)
10 kg (F10915)
Put the mix, water and milk in a bowl.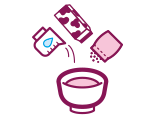 For 1 portion, use 150 g mix, 100 ml water and 100 ml milk. This is enough for filling and covering a Ø25 cm cake or swirls on 24-30 cupcakes.
Tip! If preferred, the mix can be prepared with only milk (200 ml) or only water (200 ml) to make it either creamier or less creamy.
Place a whisk on your mixer.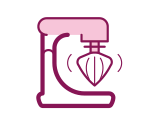 Mix at high speed for 3 minutes.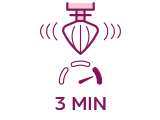 This cream has an easy and quick preparation and is a perfect alternative for buttercream if you are looking for a whiter and fluffier topping for cupcakes or cream to cover your naked cake with. Thanks to its extremely white colour, it can very well be coloured with the FunCakes food colourings. The same accounts for its taste. The vanilla flavour is very nice as it is, but you're perfectly fine adding other flavours too. For example with the FunCakes flavour pastes, but fruit juices, zests, liquors and spices work too. This cream really is perfect to get your creativity going! Looking for inspiration on how to use this mix? Read our blog about all options with the Enchanted Cream® mix!
One serving of Enchanted Cream® is sufficient for filling 2 layers and covering 1 Ø25 cm cake, or for piping swirls on approx. 24-30 cupcakes.
Do you prefer the cream to be a bit less creamy or even creamier? Then add only water (200 ml) or only milk (200 ml) to the mix. Do you want it even creamier than creamy? Replace the mix by whipped cream. You will never finish experimenting with this mix!
Produced cream can be stored in the refrigerator for several days, stir before reuse.