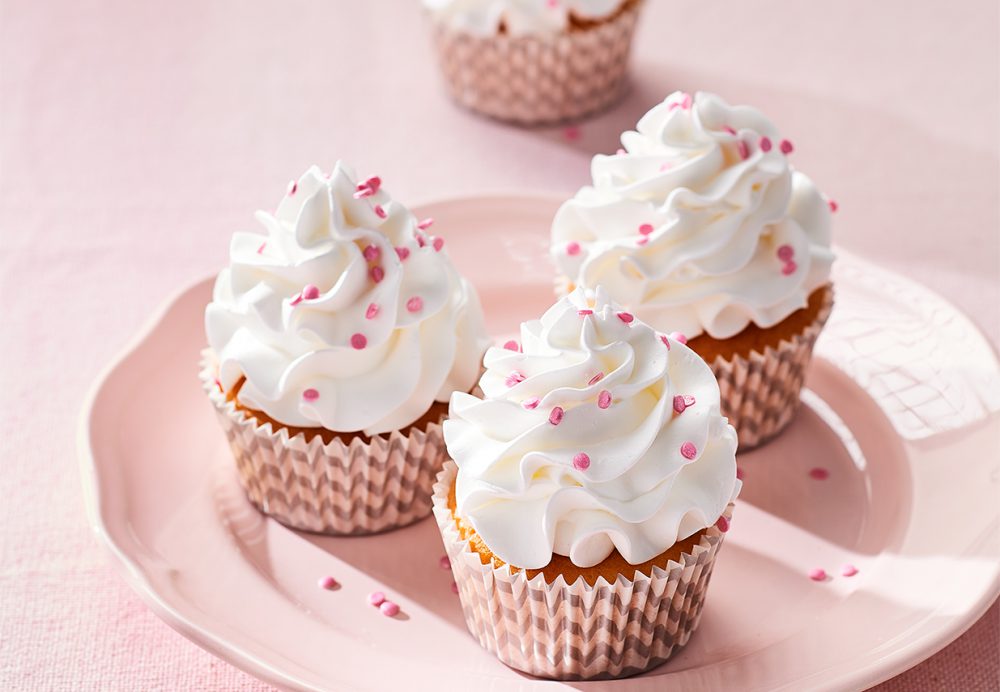 Enchanted Cream®
You can use this delicious airy snow-white cream with vanilla flavour for filling cakes and decorating cupcakes. Because of the simple and quick preparation method, it's even lighter than buttercream and with the help of flavourings you can easily flavour the cream.
What you need to make your enchanted cream®:
Ingredients
150 g FunCakes Mix for Enchanted Cream®
100 ml milk
100 ml water
Tip! Produced cream can be stored in the refrigerator for several days, stir before reuse. If preferred, mix can be prepared with only milk (200 ml) or only water (200 ml).
Add flavour- of colourpaste if desired.
Just a little while before you can enjoy your basic recipe. Don't forget to share your creation:
#funcakesbyme