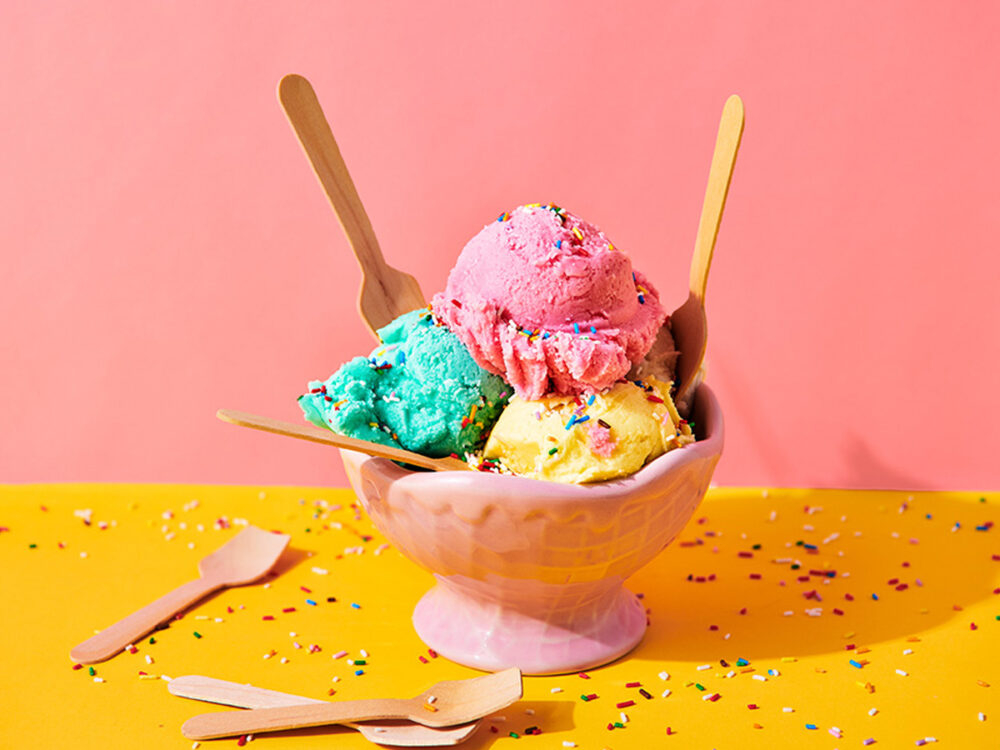 Ice cream
Hey there, ice cream enthusiasts and summer adventurers! It's time to cool down and have a blast with our super-easy recipe for homemade ice cream using the delightful FunCakes lineup. Forget about store-bought pints – this DIY frozen delight is the ultimate summer activity that will have your dancing and your kids screaming for seconds (or thirds!). Grab your favorite flavour pastes, toppings and let the scooping, slurping, and brain freezes commence!
What you need to make your ice cream:
Ingredients
100 g FunCakes Mix for Enchanted Cream®
FunCakes Flavour Paste
175 ml whipped cream
75 ml whole milk
Put 100 g FunCakes Mix For Enchanted Cream® in a bowl and add the 175 ml whipping cream and 75 ml whole milk. Mix this briefly with a whisk to a smooth cream and spatula into a bowl. Put the bowl in the freezer for 24 hours.
This is a basic recipe. You can add some FunCakes Flavour Pastes and Colourings.  You can also add some FunCakes Chocolate Drops, if you like, to get stracciatella ice cream!
Just a little while before you can enjoy your basic recipe. Don't forget to share your creation:
#funcakesbyme