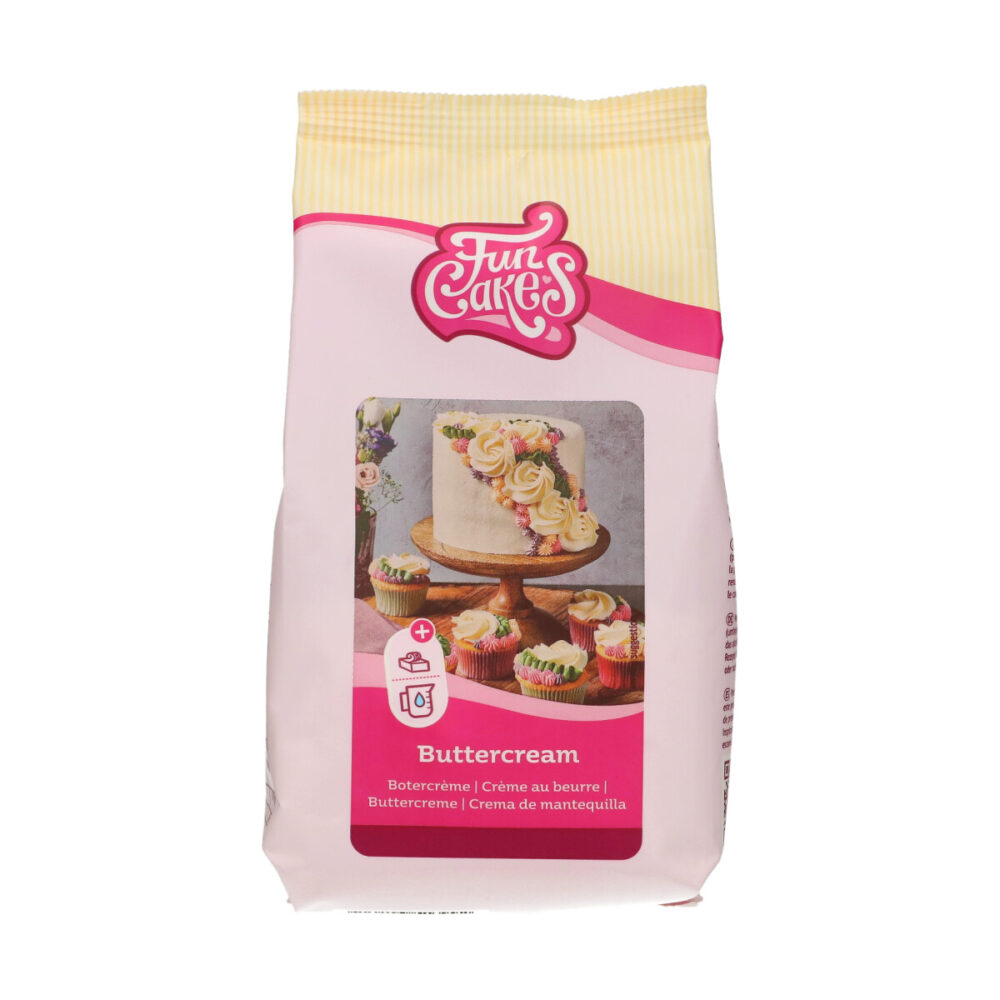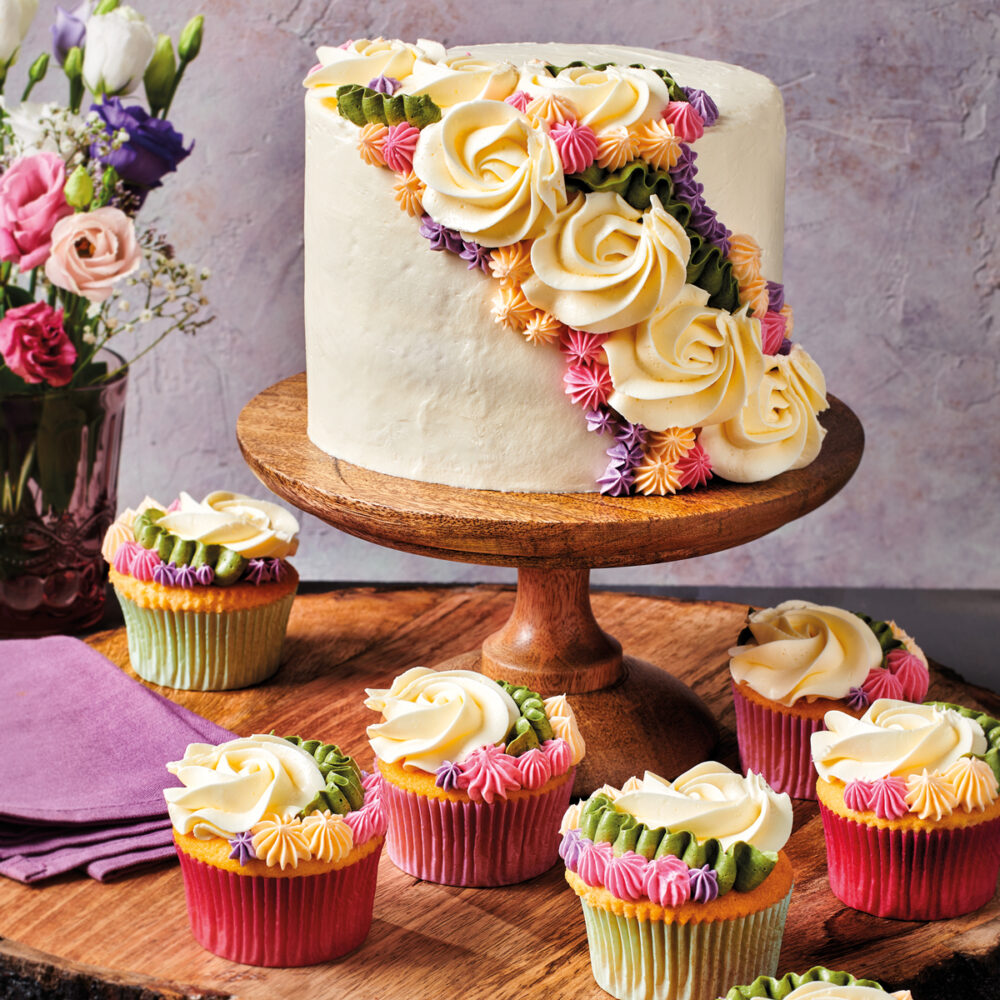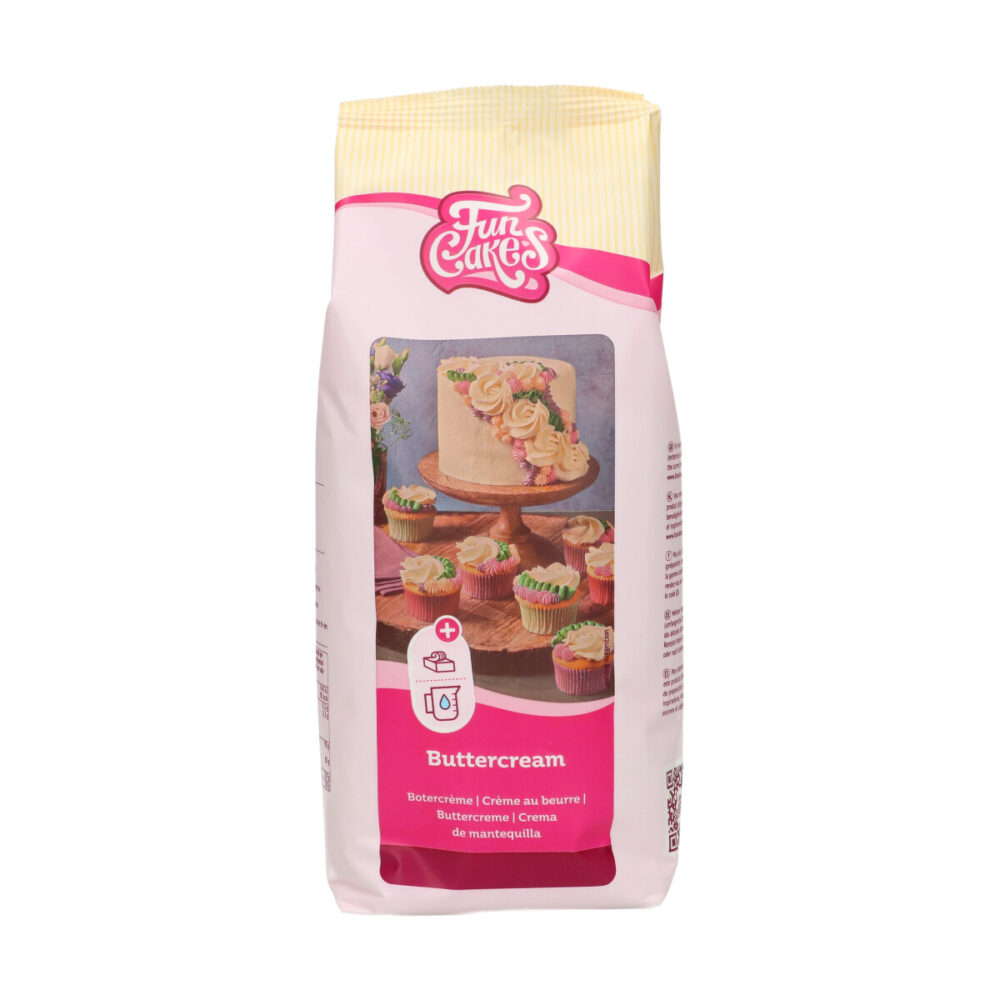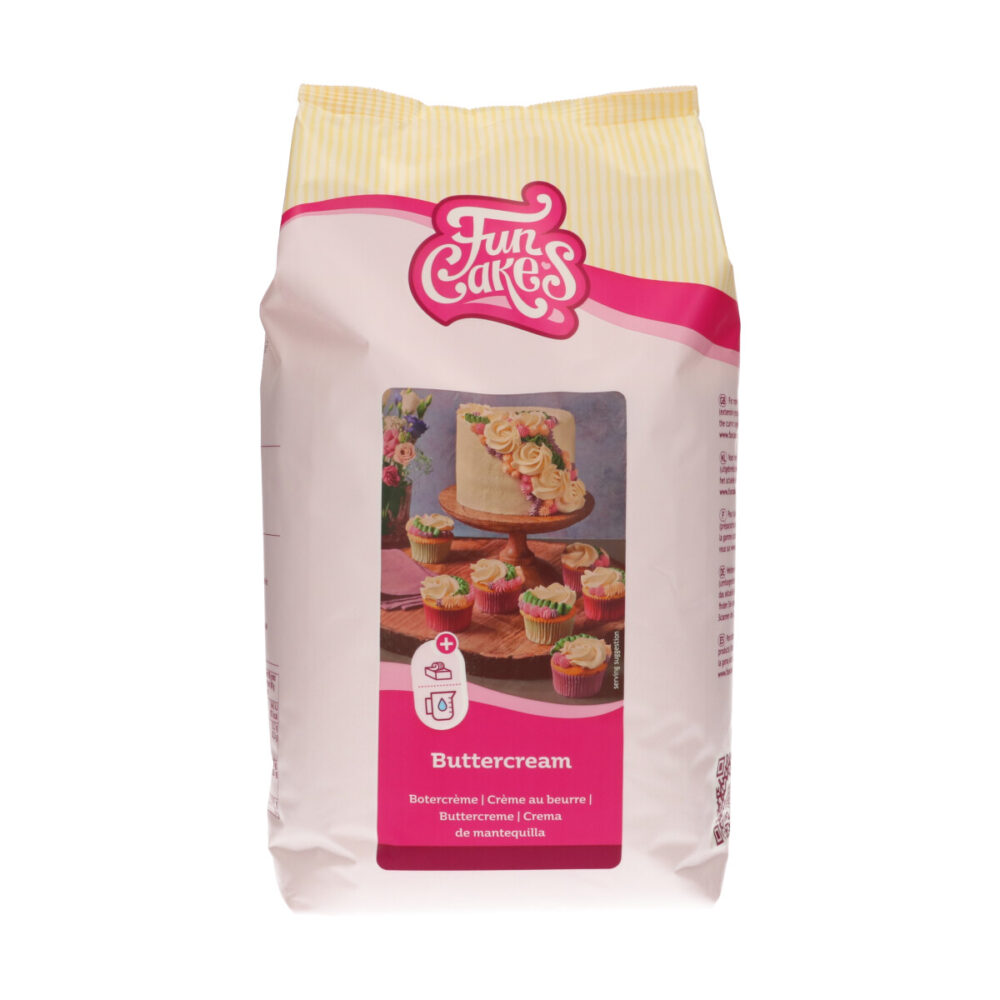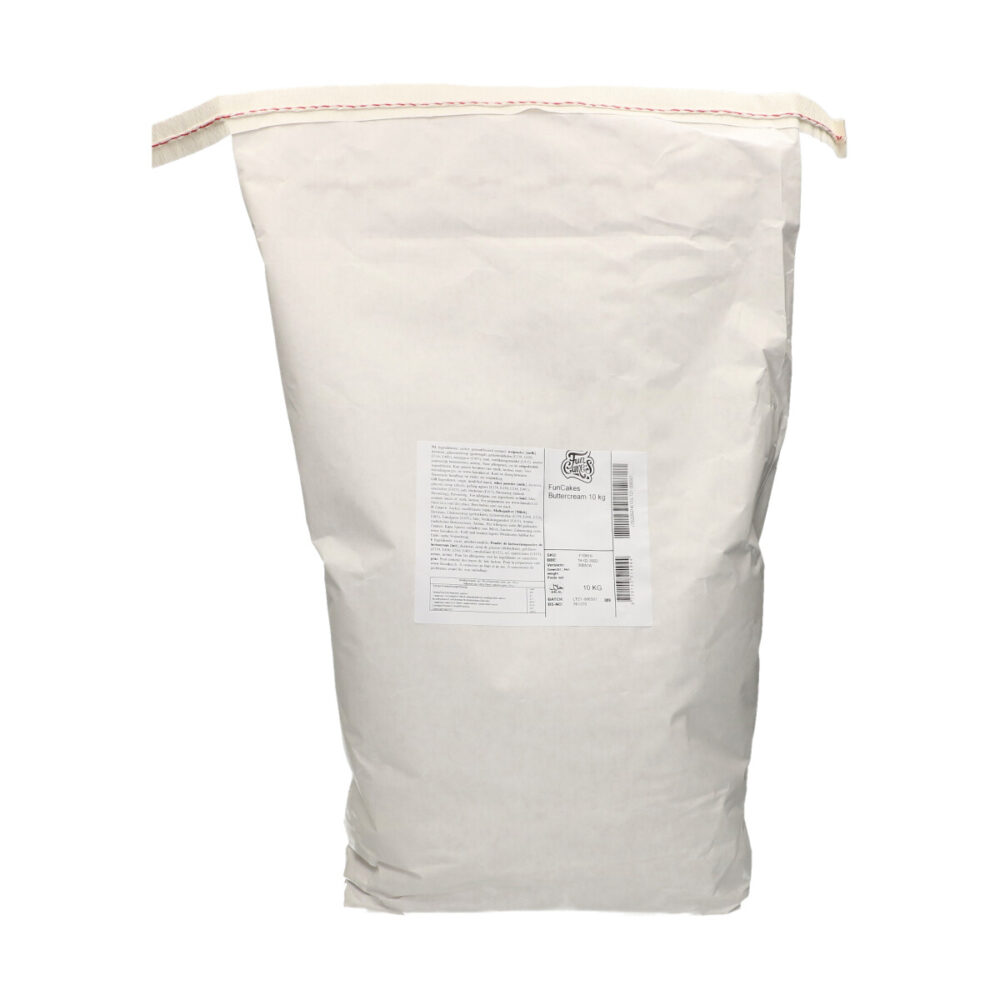 Mix for Buttercream
With this mix you easily make a delicious, creamy buttercream yourself. The cream is ideal for filling and covering (fondant) cakes and, thanks to its firmness, also works perfectly for piping cupcake swirls or buttercream flowers.
Sugar, modified starch, whey powder (milk), dextrose (wheat), glucose syrup (dried), gelling agent: E339, E450, E516, E401, emulsifier: E435, salt, thickener: E415, flavouring (milk).
For allergens, see ingredients in bold. May contain traces of: egg, soy and lupin.
Store in a cool, dry place.
Nutritional values per 100 g
| | |
| --- | --- |
| Energy | 1643 kJ / 392 kcal |
| Fat | 0,3 g |
| of which saturated | 0,3 g |
| Carbohydrate | 95 g |
| of which sugar | 83 g |
| Protein | 0,9 g |
| Salt | 0,8 g |
500 g (F10125)
1 kg (F10560)
4 kg (F10830)
10 kg (F10910)
Ingredients need to be at room temperature.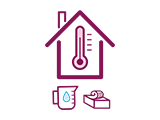 Put the mix and water in a bowl.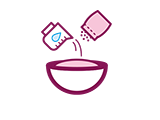 For one portion: mix 125 g mix with 125 ml water. This will be enough for filling and covering a Ø20 cm cake or swirls on approx. 12 cupcakes.
Beat the mixture with a whisk.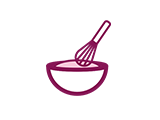 Let the mixture rest at room temperature for at least an hour.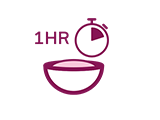 Put the butter in a mixing bowl.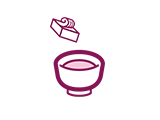 For one portion: 150 g butter.
Put a (flat) beater on your mixer.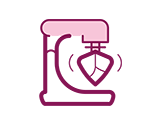 Beat the butter for 5 minutes on medium speed until it's creamy.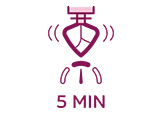 Now add the mixture in three portions to the butter. Mix until each portion has been fully absorbed before adding the next portion.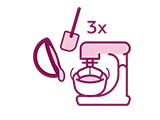 Once all of the mixture has been added, beat at high speed for approx. 10 minutes to a smooth buttercream.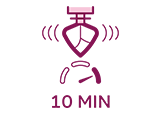 Just add water and butter to this mix and you get a delicious, creamy buttercream. Buttercream is often used to fill and cover cakes. When you want to cover your cake with fondant, we recommend to first cover it with a thin layer of buttercream. Prefer a nice naked cake or double barrel covered with buttercream? By covering the cake in two or three phases, and letting it stiffen in the fridge in between, you are assured of a perfectly straight end result. Due to the firmness of the cream, you can also use it to pipe beautiful buttercream flowers or swirls on cupcakes. Keep your cupcakes in the refrigerator too so that the swirls remain nice and firm. Let them come to room temperature before use for a delicious, soft and creamy result.
This buttercream is easy to colour with the FunCakes colourings. Add the food colouring during the last step of the preparation process to make sure the colour is ​​well incorporated throughout. It is also nice to vary in taste by adding the FunCakes flavour pastes to the buttercream.
Prepared FunCakes buttercream can be kept in the refrigerator for a few days, but what few people know is that you can also freeze the cream! This also applies, for example, to buttercream flowers that have already been sprayed. How convenient! Learn more about storing our buttercream in this blog.
Are you looking for a fluffier and lighter alternative? Then we recommend our Mix for Enchanted Cream®.