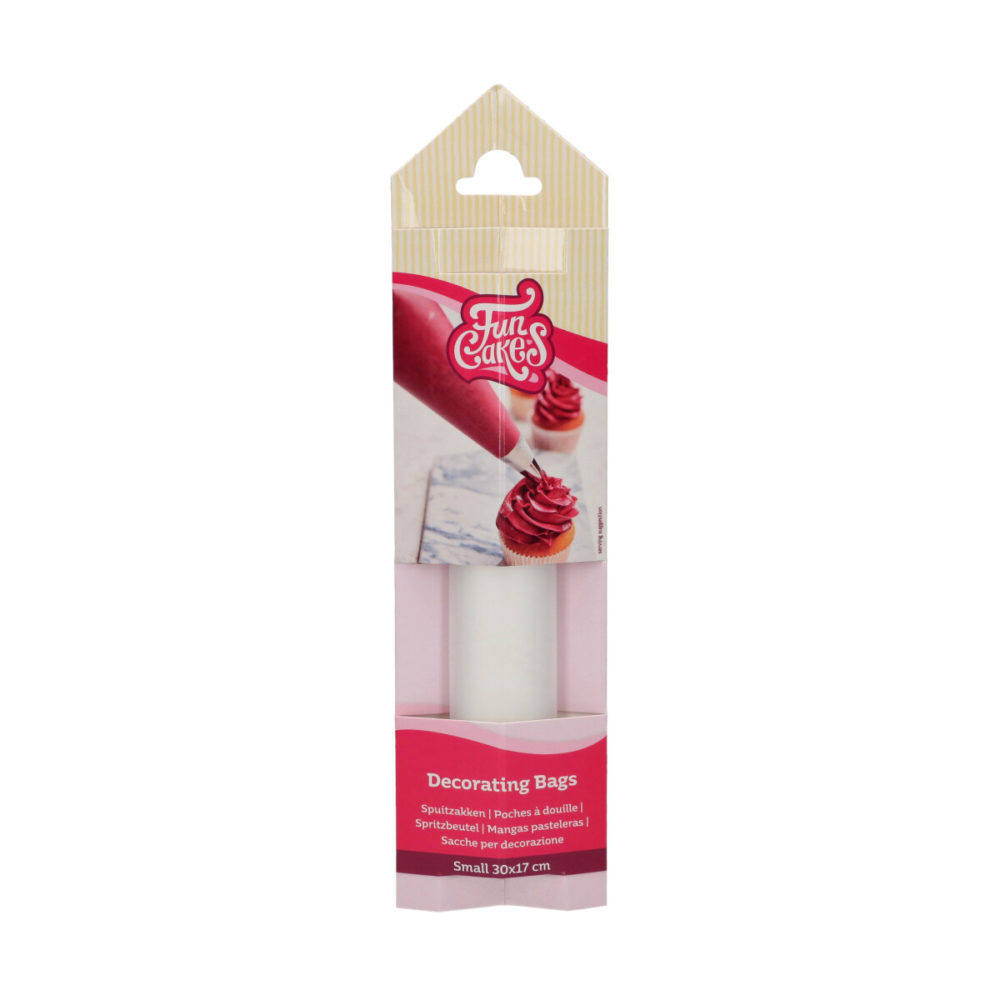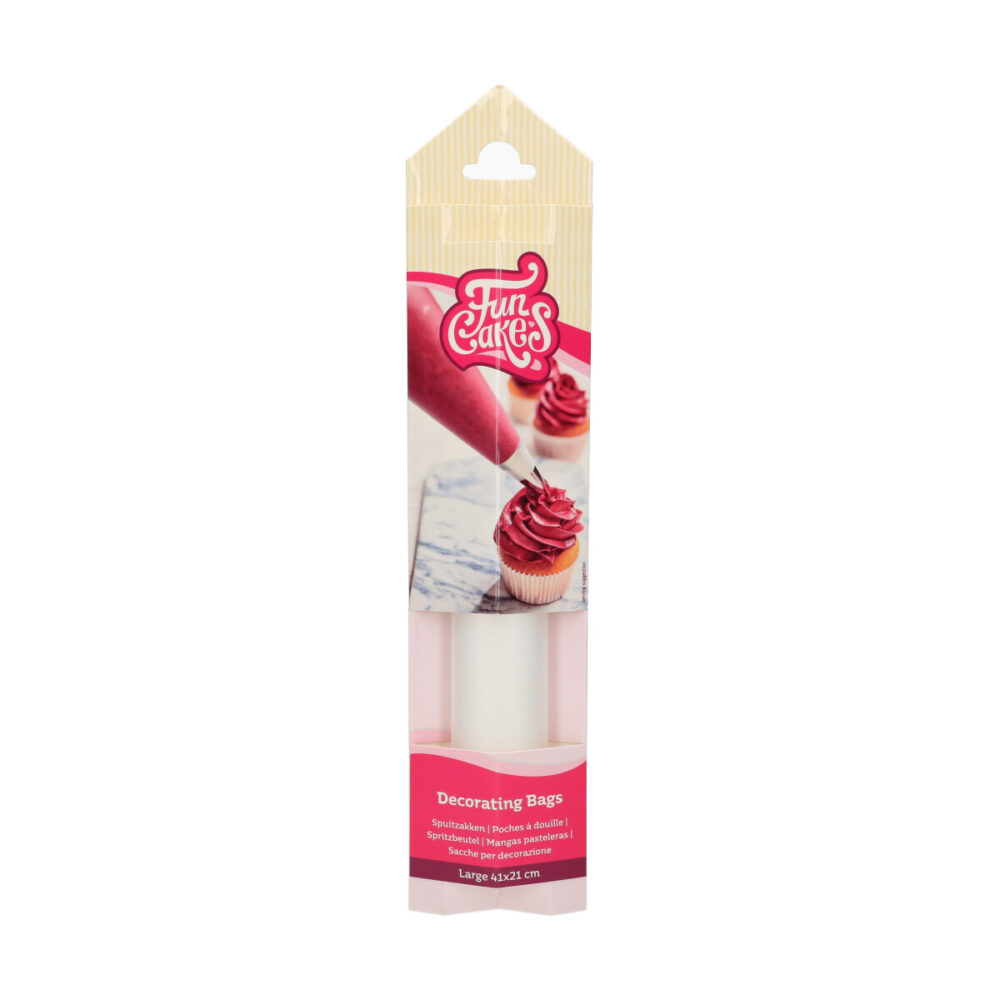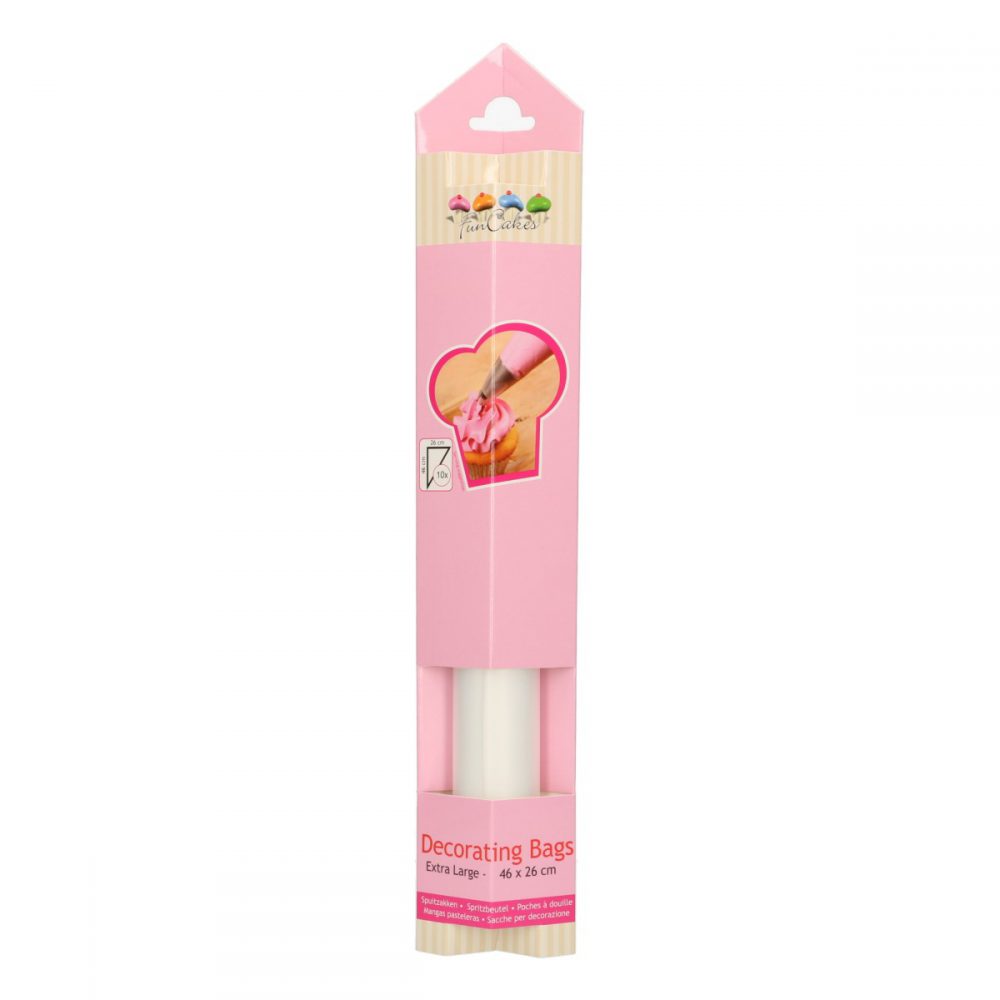 Materials
Disposable Decorating Bags
The FunCakes disposable decorating bags are high quality bags and suitable for cold, warm, thick and light fillings. Thanks to the firm, flexible and non-slip fil you easily pipe beautiful cupcake swirls or buttercream flowers on cakes. A package contains 10 decorating bags.
Disposable Decorating Bags
30 cm (F85100)
41 cm (F85110)
46 cm (F85120)
Old SKU: FC5005, FC5010, FC5015.
Place a decorating tip in the piping bag.
Cut off the tip of the piping bag up to half of the decorating tip, so that the serrated edge of the decorating tip falls just outside the bag.
Tip! Place the decorating bag in a tall cup and fold the edge of the bag around the cup. This way you'll keep your hands free to fold the cream into the bag.
Pipe swirls of your choice on your cake or cupcakes.
The decorating bags can be filled beforehand and stored in the refrigerator. The bags are also suitable to be heated in the microwave or au bain-marie. This might come in handy when working with Deco Melts. In case the Deco Melts start to harden again, you can just shortly put the decorating bag back in the microwave again!
Content: 10 clear decorating bags.