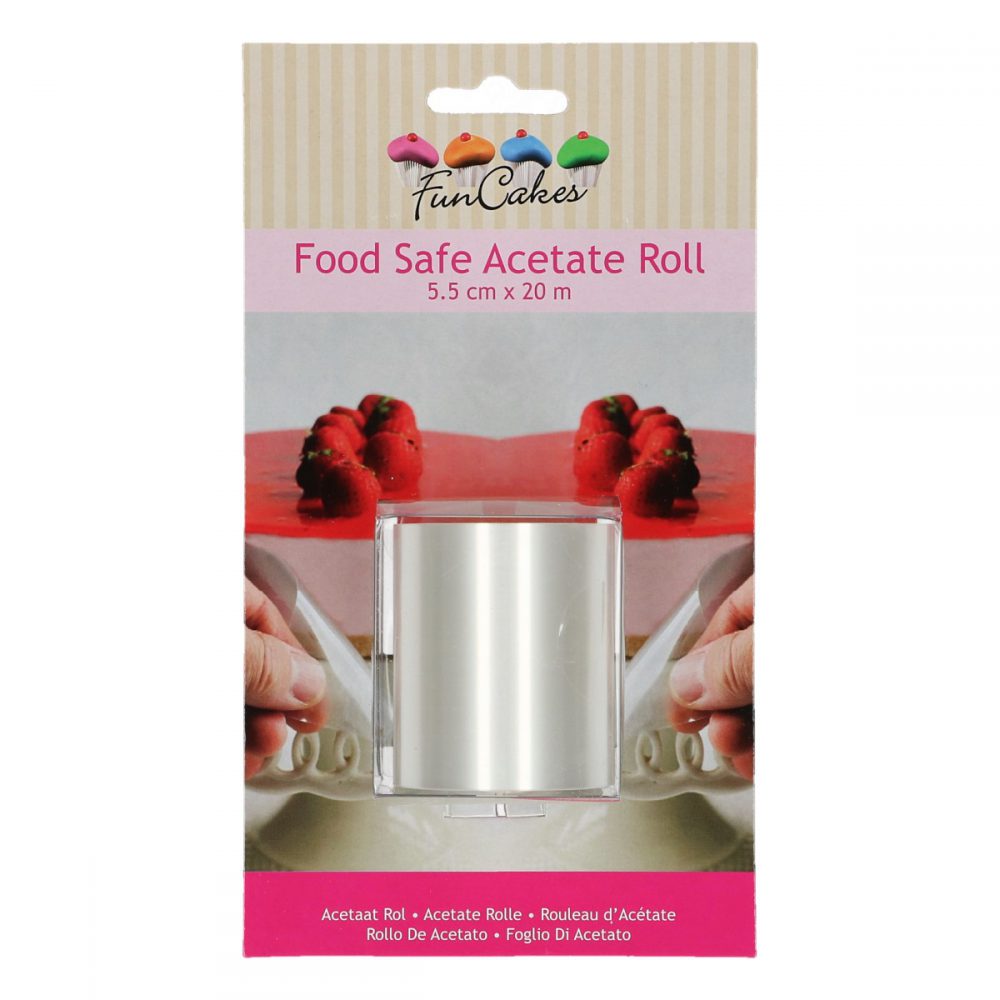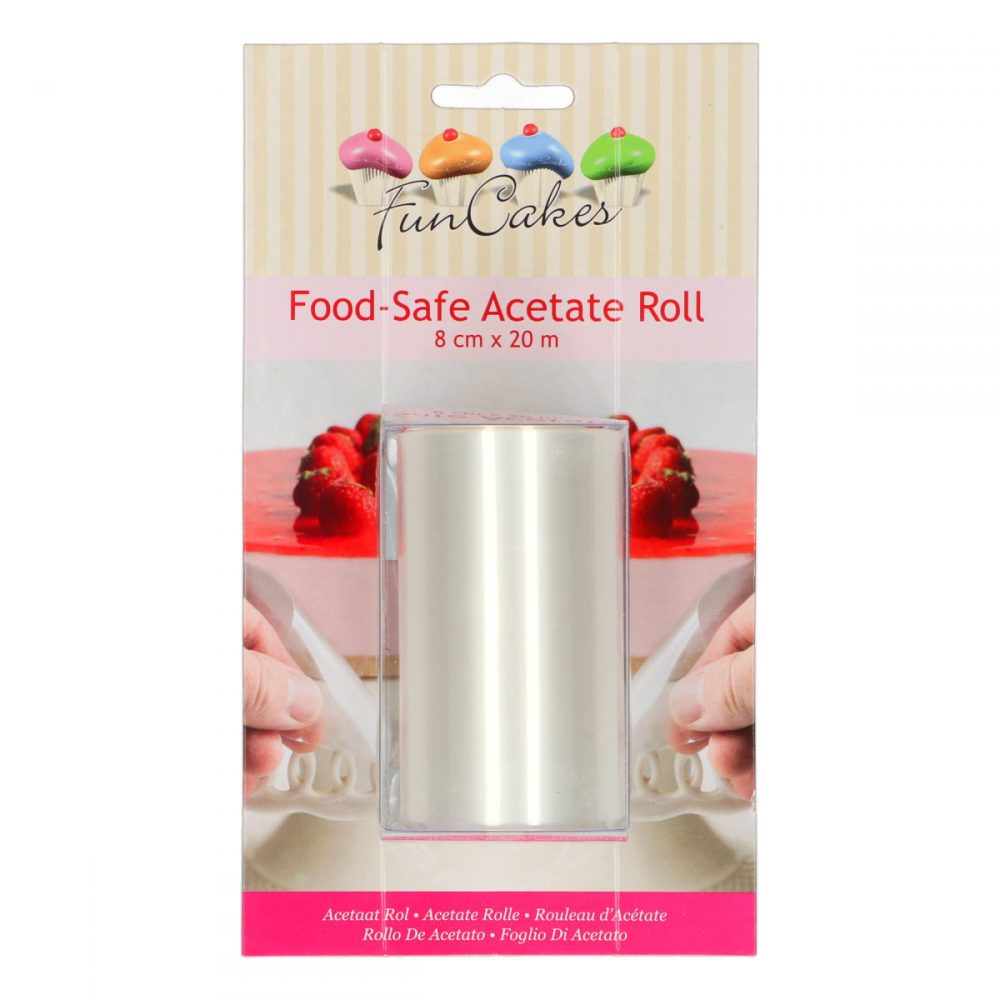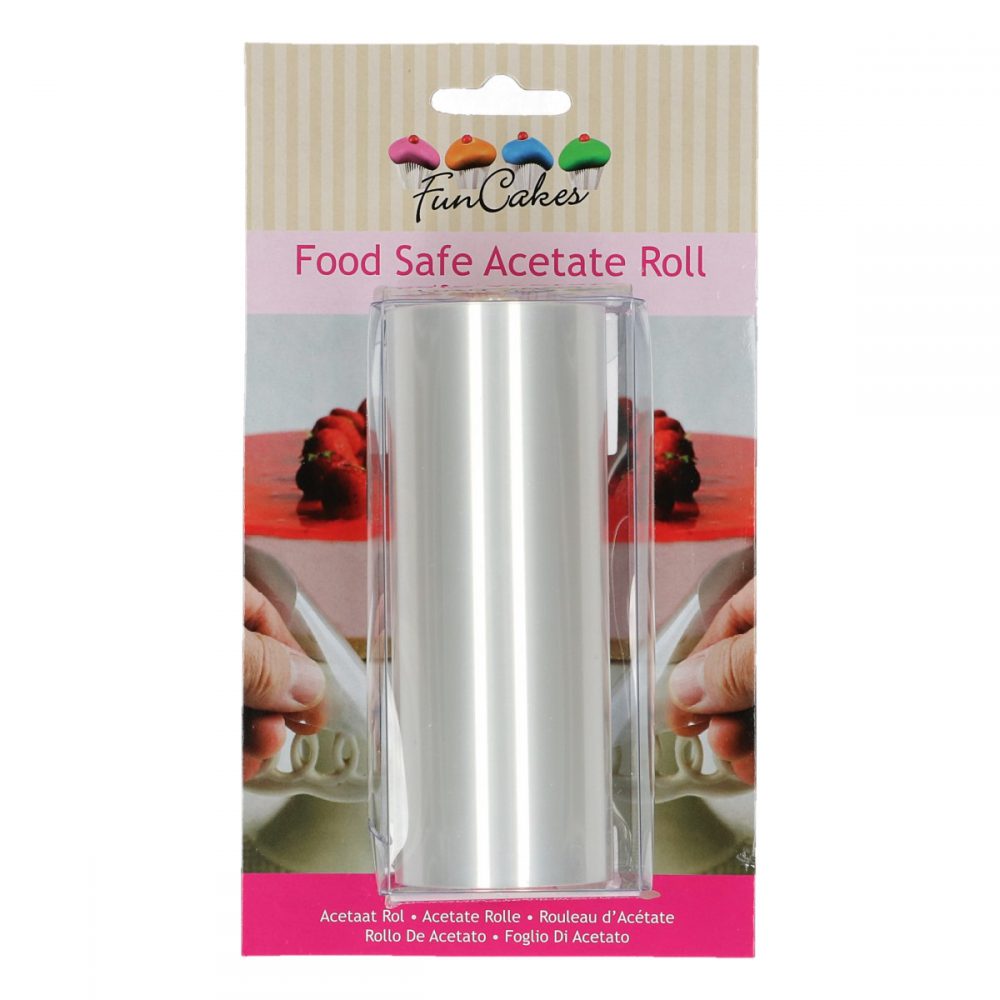 Materials
Acetate Roll
The acetate roll from FunCakes is a food safe acetate foil that is suitable for working with chocolate and making e.g. bavarois and cheesecakes. The foil is easy to cut for various purposes. Length 20 m. Suitable for the freezer, but not for the oven.
5,5 cm (FC2125)
8 cm (FC2120)
12 cm (FC2130)
How to prepare the perfect bavarois or cheesecake.
Cut  the acetate to the required size.
Use a baking ring and place the acetate on the inside. Start with cake at the bottom and add a filling like bavarois or the filling you use for a cheesecake.
Remove the baking ring and the acetate. Enjoy!