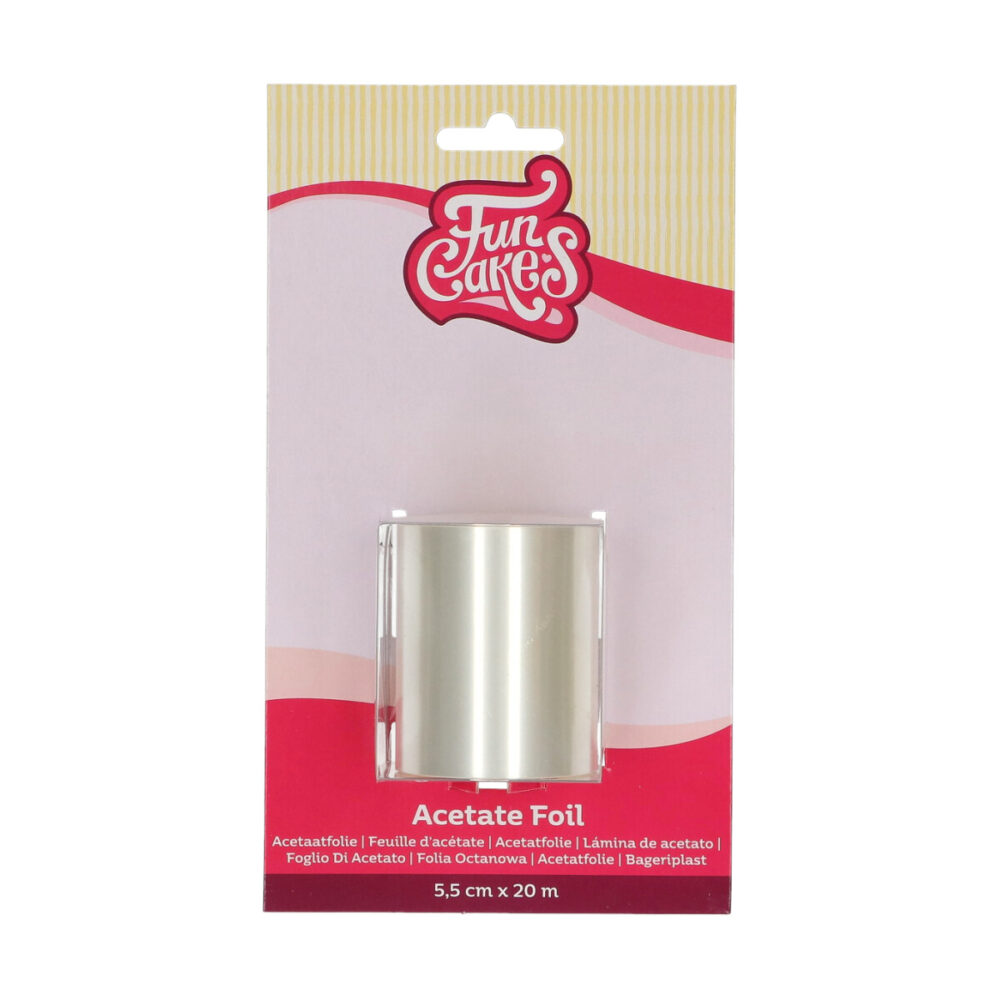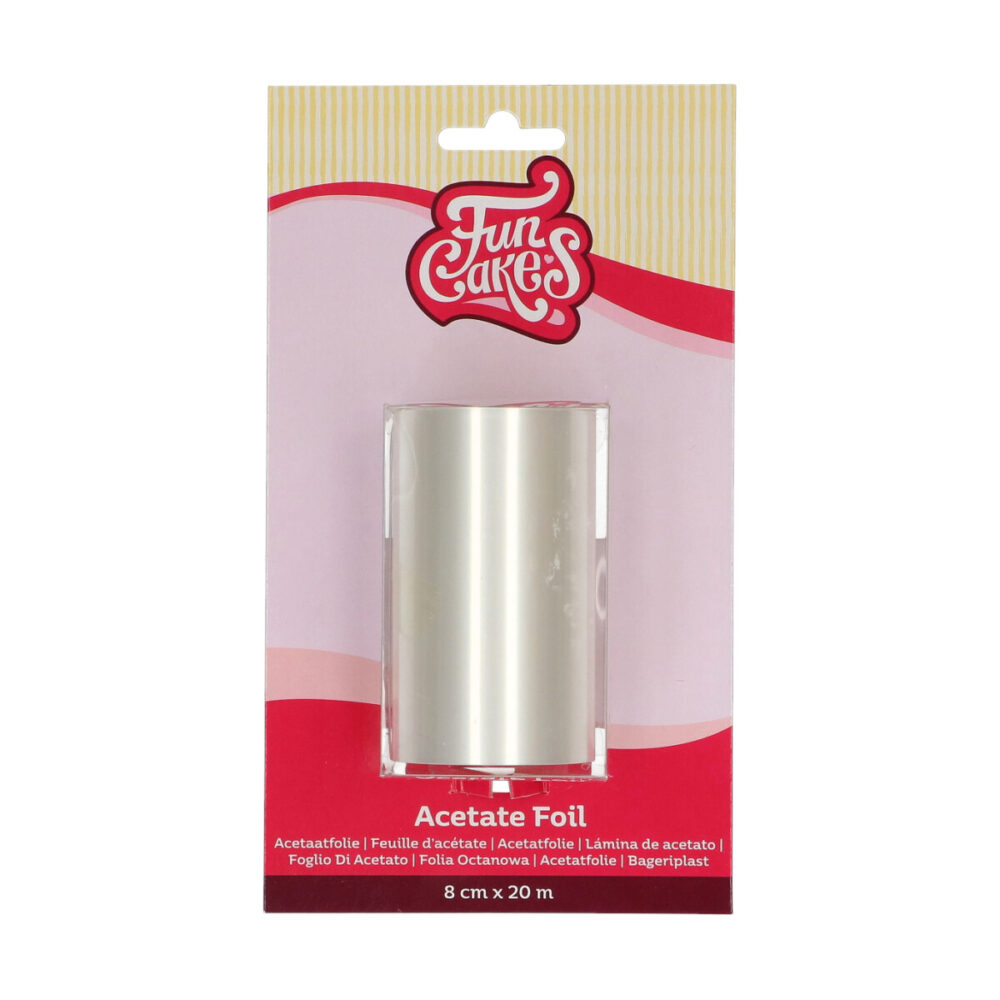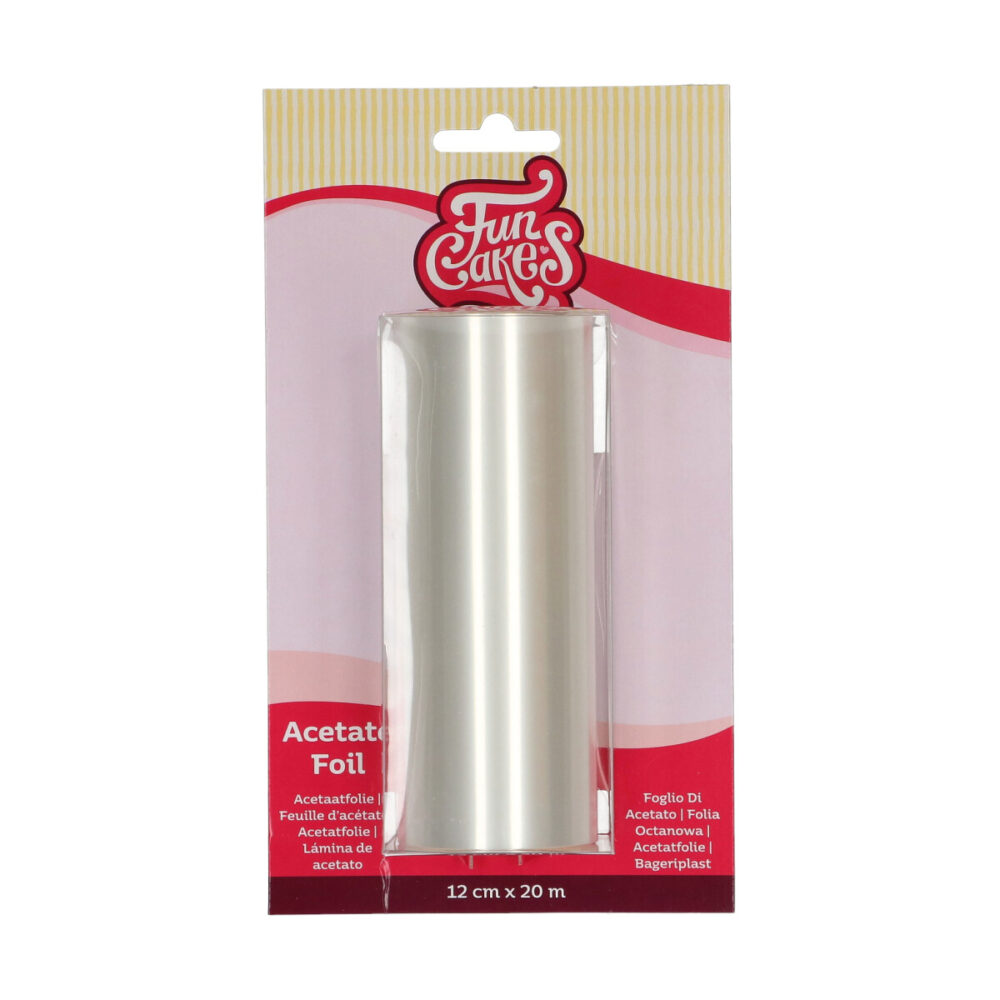 Acetate Roll
The acetate foil from FunCakes is a food-safe acetate that you use for making chocolate decorations or bavarois cakes and cheesecakes. Place the acetate foil against the inside of your baking tin and you are assured of a nice, tight bavarois or cheesecakes. You can easily cut the foil to any desired size.
5,5 cm (F83100)
8 cm (F83110)
12 cm (F83115)
Cut the acetate to the size of your baking pan or baking ring.
Place the acetate foil on the inside of the baking ring.
Fill the baking ring with a bottom of your choice and a filling such as bavarois or cheesecake.
Give your cake time to harden, then remove the baking ring and the acetate.
Tip! Use the acetate foil also for making chocolate decorations. You simply spray these onto the foil and they come off very easily after hardening.
Length: 20 m. Acetate film is suitable for the freezer, but not for the oven.
Want to know more about using acetate film? Read it in our blog!