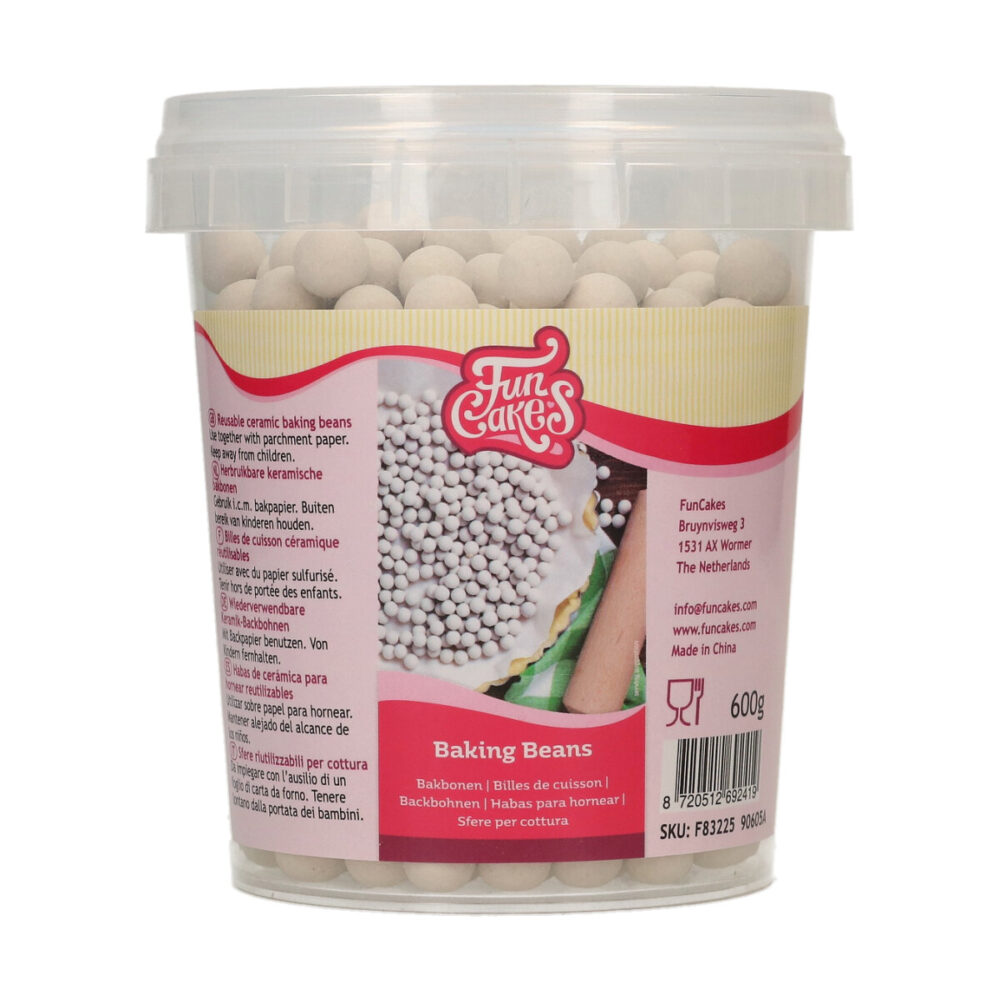 Ceramic Baking Beans
The FunCakes Ceramic Baking Beans are used for blind baking of dough. The weight of the baking beans prevents the dough from rising during baking.
Line your baking tin with dough.
Place a layer of baking paper over the dough and add the blind baking beans on top.
Place in the oven and bake according to the recipe.
Blind baking means baking the dough ahead. This might be necessary when your filling has a shorter baking time than the bottom or when the filling doesn't need to be baked at all. In such cases, pre-bake the base first. By using the baking beans, you prevent the dough from rising.
The FunCakes baking beans are reusable. Use them in combination with baking paper.