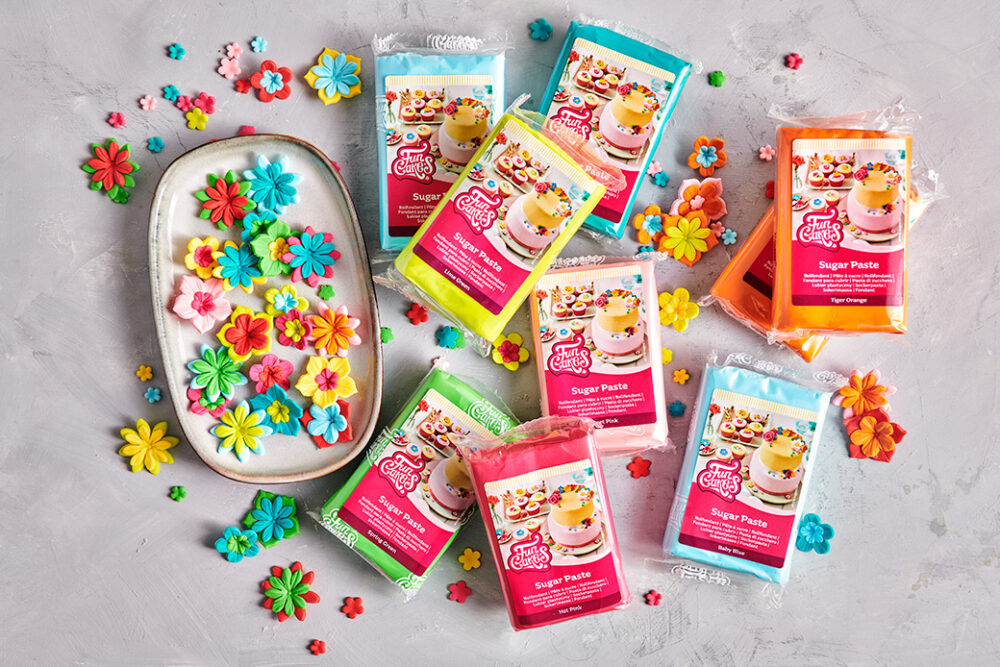 Become a reseller
Share the fun! Add FunCakes to your assortment
With FunCakes in your assortment you add delicious flavours, lots of creativity and a festive touch to your store or web shop.
FunCakes is exclusively distributed by the cake decorating wholesale CakeSupplies. This online wholesale also offers a wide range of products from other baking and cake decorating brands. Becoming a customer of CakeSupplies is only possible if you have a company registered at the Chamber of Commerce. Apart from a valid Chamber of Commerce number, CakeSupplies will also ask for a VAT-number.
Via the button below you will reach the registration form of CakeSupplies. Once your company details have been approved by CakeSupplies, your account will be activated and you will be able to order your favourite FunCakes items for fair and competitive conditions.
Not ready to order yet but do you want more information about adding FunCakes to your assortment or becoming a CakeSupplies customer? Don't hesitate to get in touch with CakeSupplies. They will be happy to give you all the information you need or get you in touch with the sales department for an informal conversation or a basic shelf layout. This will give you a clear idea of the possibilities for your specific company. CakeSupplies is available from Monday to Friday between 8.30 AM and 5.00 PM via info@cakesupplies.com or +31 (0) 85 007 58 88.