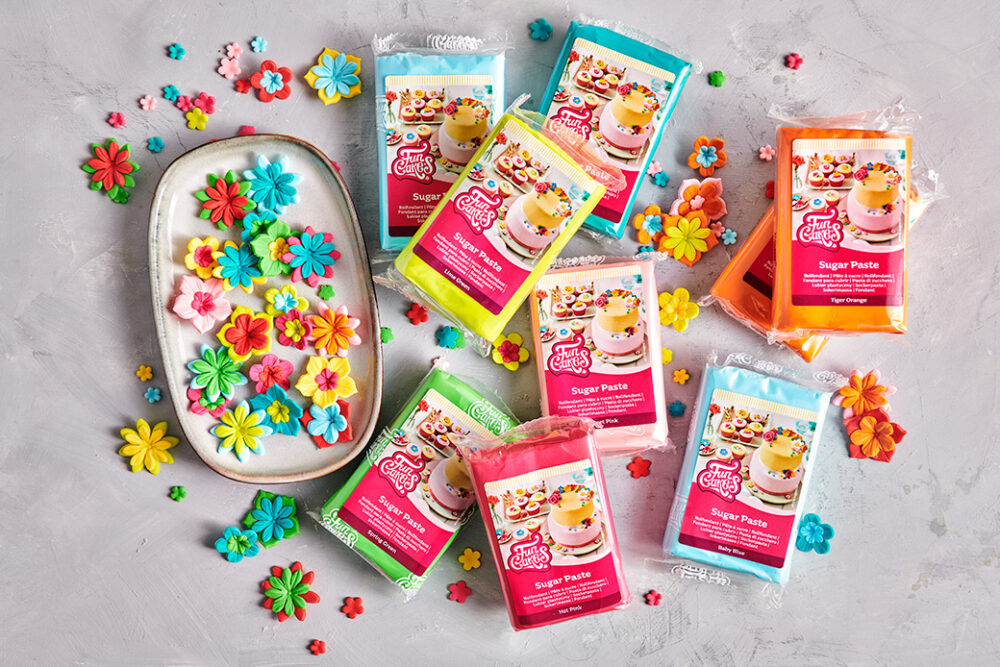 Become a reseller
Share the fun! Add FunCakes to your assortment
With FunCakes in your assortment you add delicious flavours, lots of creativity and a festive touch to your store or web shop.
FunCakes can be found in baking, cooking and hobby specialty shops, webshops, wholesalers and chains throughout Europe. Our brand is distributed for most of Europe exclusively through the cake decorating wholesale CakeSupplies. UK businesses are supplied by the Cake Craft Group.
In addition to FunCakes, these online wholesalers also offer a wide range of additional baking and cake decorating brands to complete your range. You can register as a customer with CakeSupplies or the Cake Craft Group by creating an account on their website.
The buttons below take you to the registration form of the above wholesalers. After approval of your details, your account will be activated, after which you can easily order FunCakes online at fair and competitive conditions.
Are you not ready to order yet, but would you like more information about including FunCakes in your assortment or becoming a customer of CakeSupplies or the Cake Craft Group? Then please contact one of the partners. They will be happy to give you all the information you need or get you in touch with the sales department for an informal conversation or a basic shelf layout. This will give you a clear idea of the possibilities for your specific company.