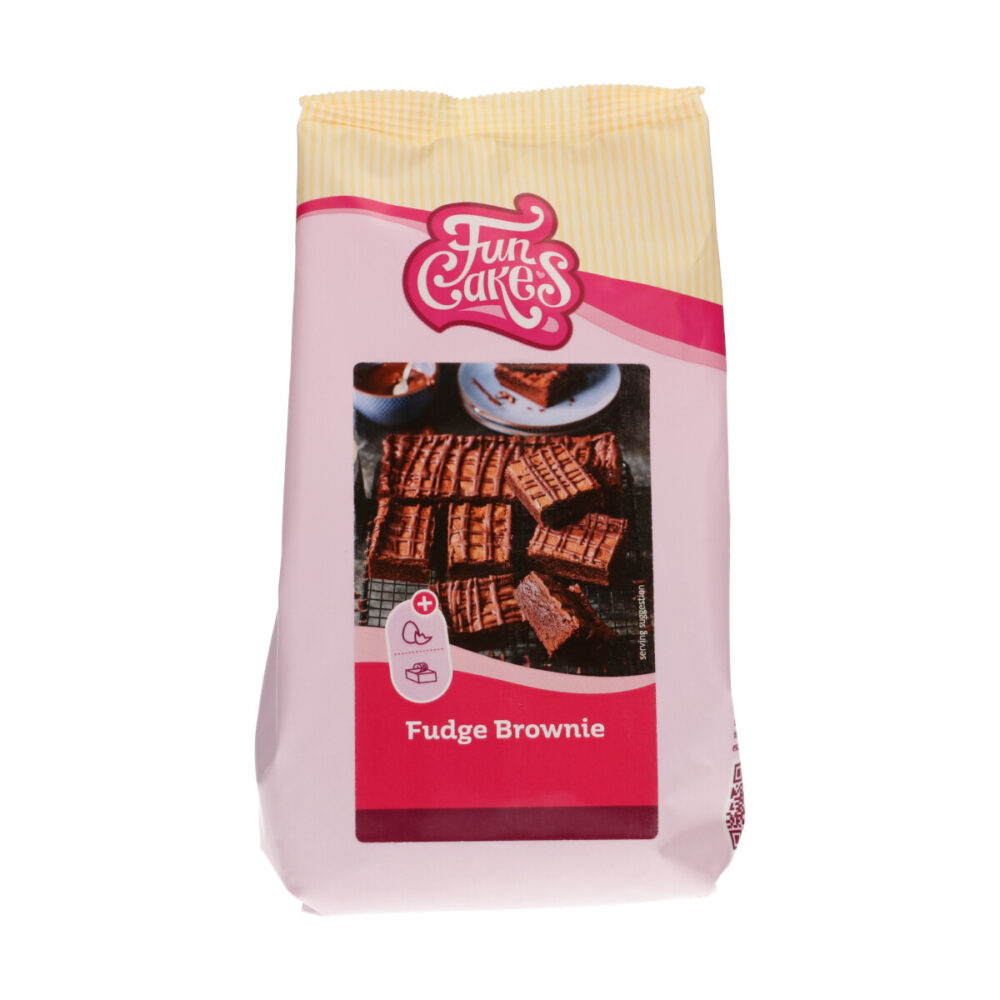 Mix for Fudge Brownie
A dark chocolate colour and extreme creaminess, these fudgy brownies are the ultimate dream of every choco addict. Want to make such a delicious fudgy brownie with a rich chocolate taste? You can easily do that with this FunCakes mix!
The Mix for Fugde Brownie used to be the Mix for American Brownie. We have changed the name, but not the recipe! The mix is exactly the same.
Sugar, wheat flour, skimmed cocoa powder, natural flavouring, salt, emulsifier: E471 (palm).
For allergens, see ingredients in bold.
May contain traces of: egg, soy, milk, lupin.
Store in a cool, dark place.
Nutritional values per 100 g
| | |
| --- | --- |
| Energy | 1593 kJ / 380 kcal |
| Fat | 1,9 g |
| of which saturated | 1,1 g |
| Carbohydrate | 82 g |
| of which sugar | 63 g |
| Protein | 5,2 g |
| Salt | 0,6 g |
500 g (F10175)
Old SKU: 41542
Ingredients need to be at room temperature.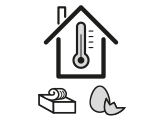 Use 500 g mix, 150 g (3) eggs and 250 g (cream) butter.
Preheat the oven to 160 °C (convection oven 140°C ).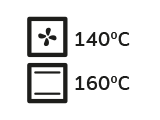 Melt the butter in a pan.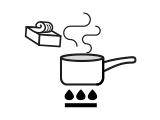 Put the melted butter, eggs and mix in a bowl.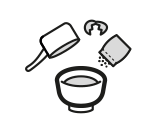 Mix on low speed for 5 minutes to a smooth batter.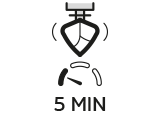 Grease a baking pan (20×20 cm) with Bake Release Spray, cover with baking paper and fill with batter.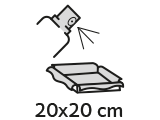 Bake the brownie in the middle of the oven for 35 minutes.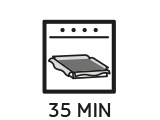 After baking, let the brownie cool down on a cooling grid.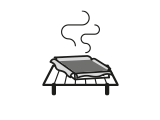 Let it stiffen in the refrigerator for 2 hours.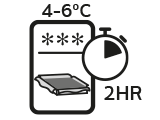 The brownie will remain soft and creamy on the inside.
Lekker bij een kop koffie, als dessert of als onderdeel van een high tea! Makkelijk om te maken en daarmee de ideale bakmix voor een overheerlijke brownie. De FunCakes Special Edition mixen is een range van nieuwe en seizoensgebonden bakmixen met een tijdelijk karakter.