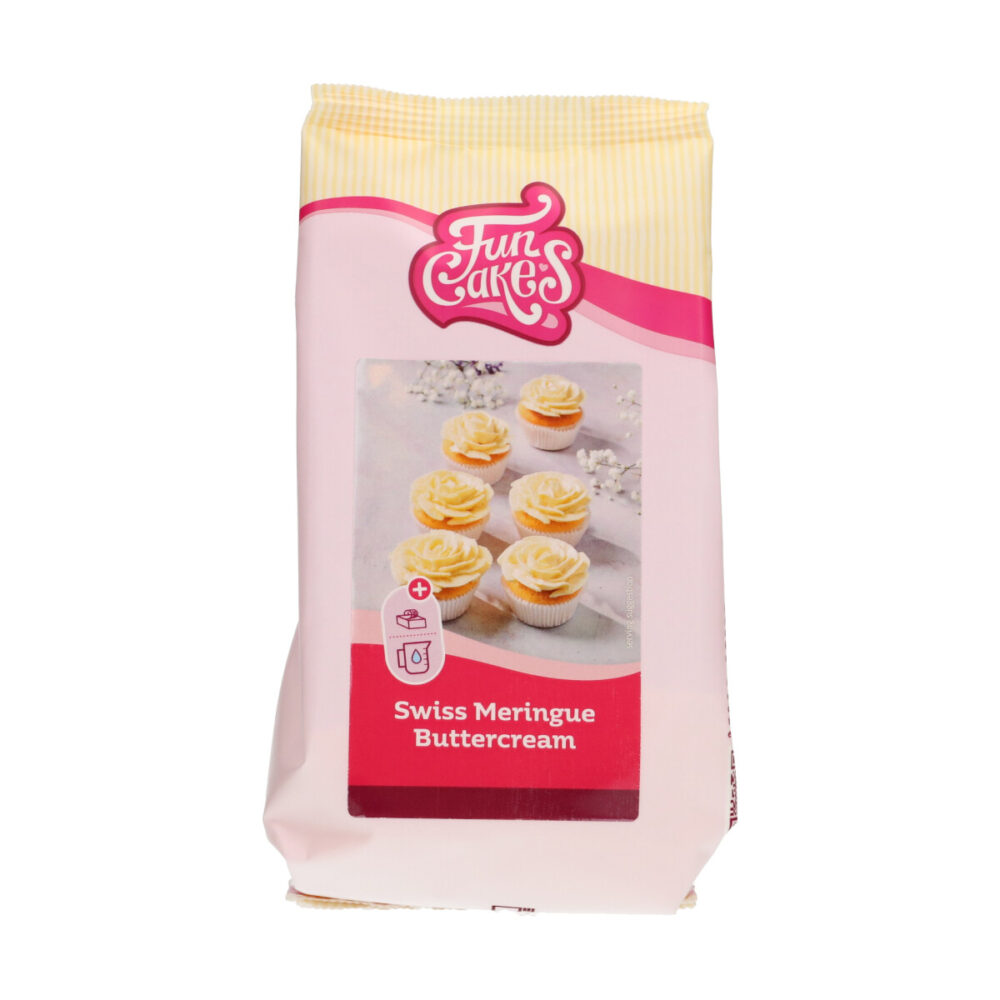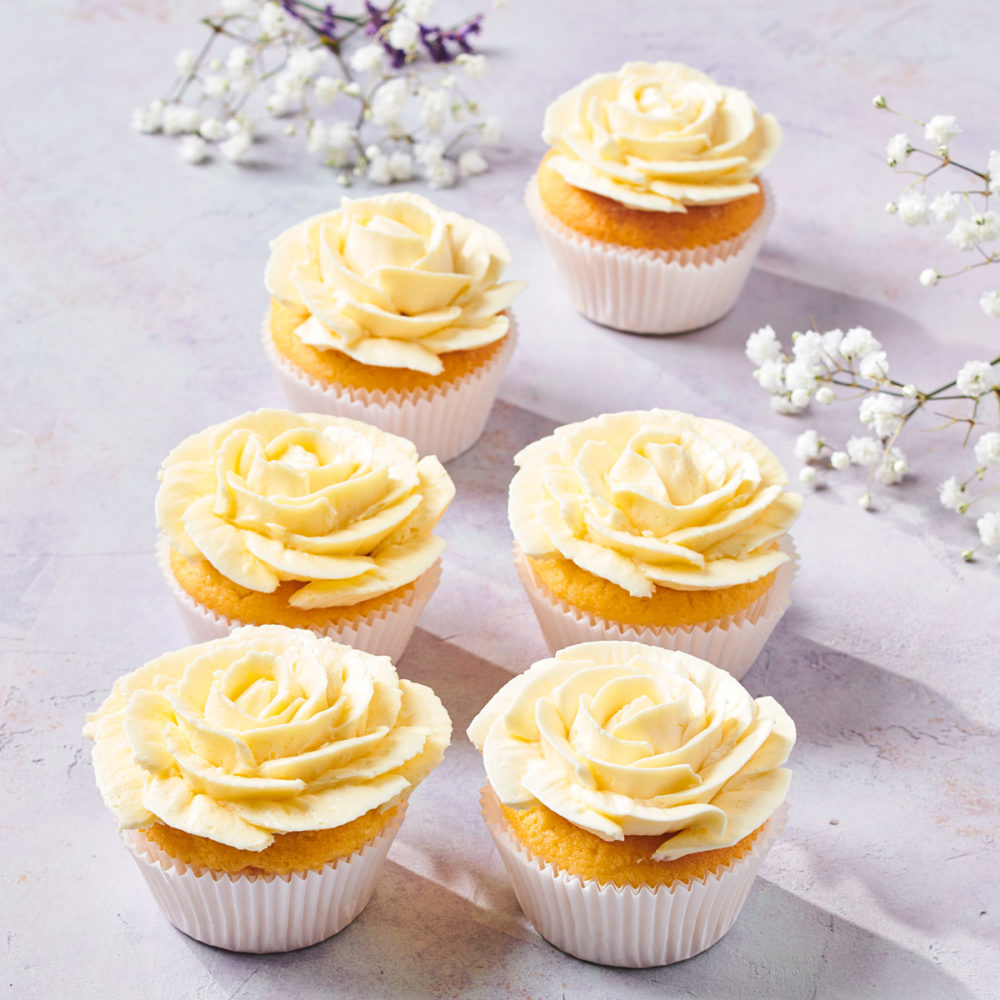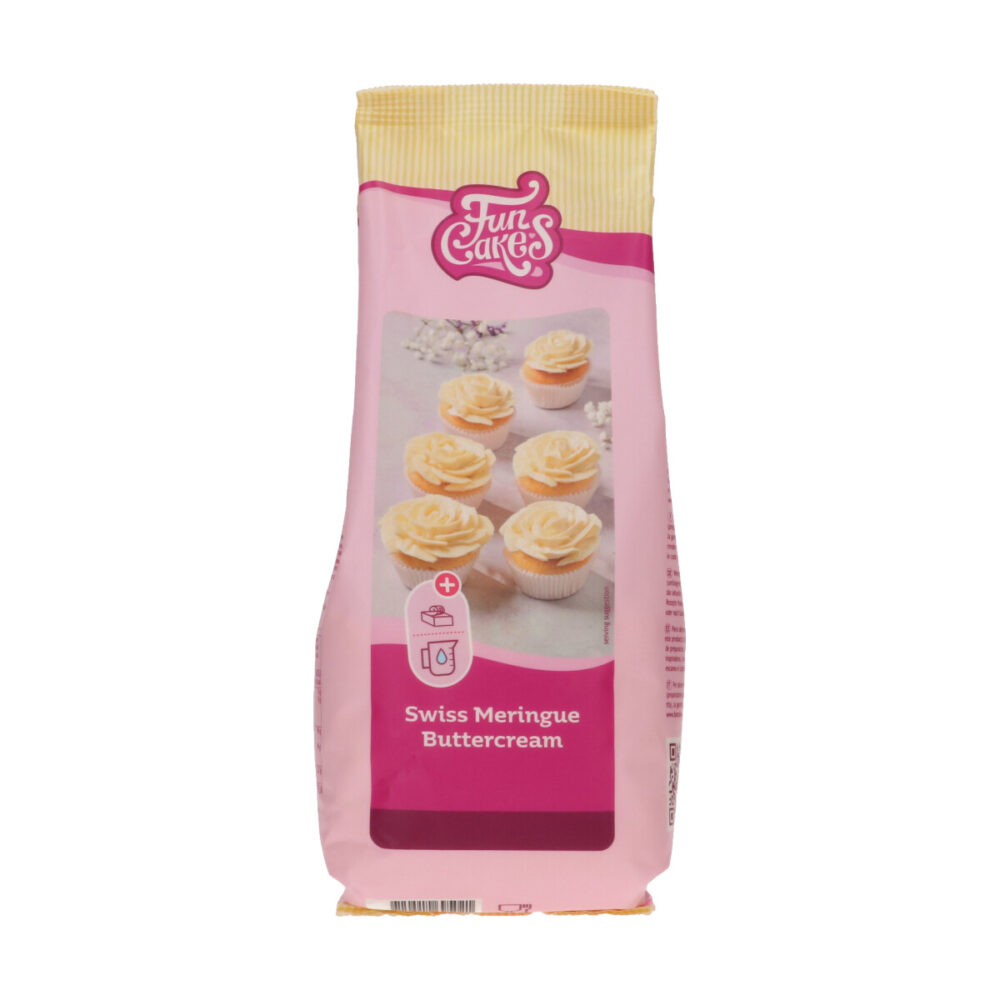 Mix for Swiss Meringue Buttercream
The Swiss Meringue Buttercream is less sweet than regular buttercream, but can be used the same way. For example for covering and filling cakes and decorating cupcakes.
The Swiss Meringue Buttercream is a pretty complicated recipe to bake from scratch. There are quite a lot of steps to take, some of which are pretty tricky and tend to fail quite often. At FunCakes we like to make delicious baking recipes very easy for you by developing baking mixes for it. So when we see a laborious recipe, we get all excited to make it easy and accessable for everyone, while still just as good. And that's exactly what we did with the Swiss Meringue Buttercream. You now only have to add butter and water to make this kind of buttercream and you can start decorating.
Mix for Swiss Meringue Buttercream
Sugar, free range egg white (dried), thickener: E466, acid: E330, flavouring.
For allergens, see ingredients in bold.
May contain traces of: gluten, soy, milk, lupin.
Store in a cool, dry place.
Nutritional values per 100 g
| | |
| --- | --- |
| Energy | 1682 kJ / 402 kcal |
| Fat | 0 g |
| of which saturated | 0 g |
| Carbohydrate | 95,7 g |
| of which sugar | 95,6 g |
| Protein | 3,3 g |
| Salt | 0,1 g |
400 g (F10145)
800 g (F11170)
Ingredients need to be at room temperature.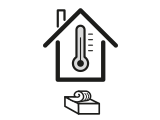 For one portion: use 100 g mix, 70 ml water and 220 g (cream) butter. This will be enough for filling and covering a Ø20 cm cake or swirls on approx. 12 cupcakes.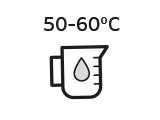 Put the mix and water in a bowl.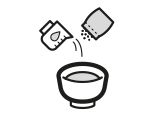 Place a whisk on your mixer.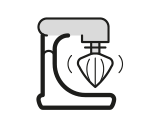 Mix at high speed for 8 minutes.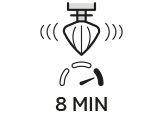 Add the butter in four portions to the mixture. Mix until each portion has been fully absorbed before adding the next one.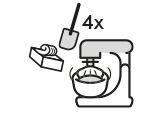 Mix again at high speed for 8 minutes.