How to make your own ice cream
Have you always wanted to make your own ice cream? Then this blog is perfect for you! We'll tell you all about our Enchanted Cream, how to make the ice cream (without an ice cream machine!) and on top of that we have already come up with some delicious recipes for you.
We at FunCakes love ice cream, but so do you! We were often asked "how to make your own ice cream without an ice cream maker". We went into the kitchen, tested everything and came up with a super easy ice cream recipe. More on that later!
We love it when you can easily bake everything yourself at home! You may have already thought "what about the ice cream cone?". Of course, we came up with a recipe for that too! So, you really can make everything at home.
Discover all kinds of basic recipes, tips and tricks in this blog! This wat, we can all get started with our own ice cream this summer.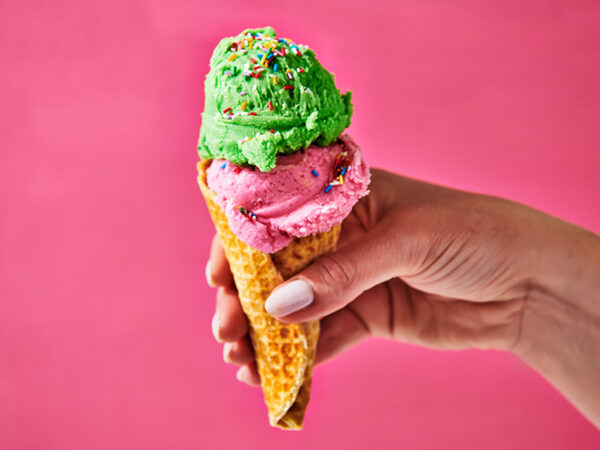 Step 1
Make your ice cream cones
Put the 250 g FunCakes Mix for Waffles, 75 g soft butter, 85 ml water and ½ beaten egg (25 g) in a mixing bowl with a flat hook and mix into a firm dough. Make balls of about 45 g.
Spray the plates of the waffle maker with FunCakes Bake Release Spray and place a ball of dough on top. Press well so the dough spreads evenly into a round slice.
If necessary, turn the slice after baking for a nice even colour.
Fold the waffle around the plastic cone immediately after baking and leave to cool on the plastic cone on closing seam until you need to fold the next cake around it.
Click the button for the entire recipe!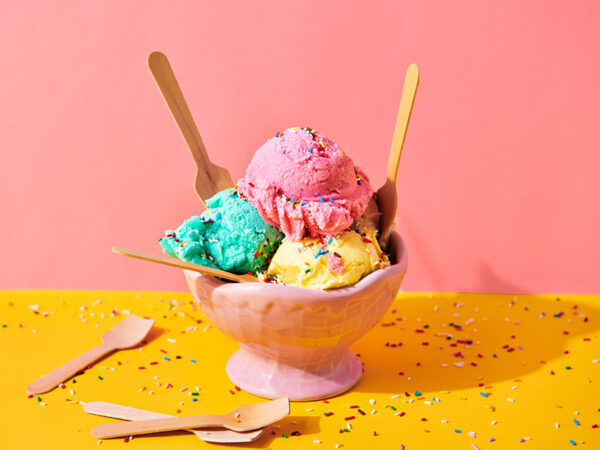 Step 2
Make your own ice cream
Put 100 g FunCakes Mix For Enchanted Cream® in a bowl, add the 175 ml whipping cream, 75 ml whole milk and the flavour paste of your choice!
If you want to give it a nice colour, you can add come FunCakes Food Colour Gel!
Mix this briefly with a whisk to a smooth cream and spatula into a plastic container with a lid.
Put the container in the freezer for 24 hours.
Click the button for the entire recipe!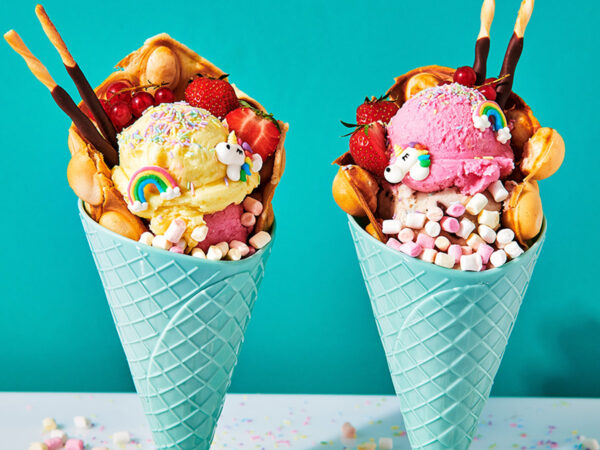 Extra!
Use the ice cream in one of our recipes
Brace yourselves for the ultimate waffle revolution: Bubble Waffles! Experience the perfect blend of textures as you bite into crispy-edged, fluffy-centered waffles filled to the brim with creamy ice cream. With colorful sprinkles and sugar decorations, these Instagram-worthy and trending bubble waffles will leave you craving even more!