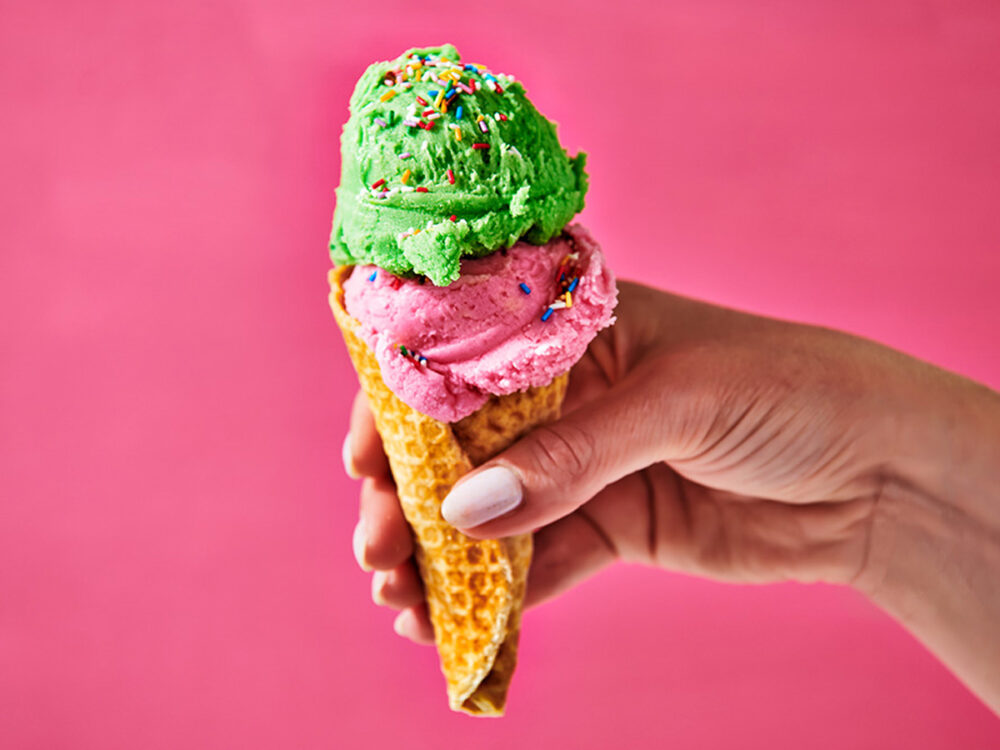 Ice cream cone
Craving ice cream at home, but don't want to go to the supermarket? We have the perfect, at home, recipe for ice cream and even the ice cream cone! This way you can make everything from home. So forget the ice cream cones from the supermarket, and check out how you make ice cream cones yourself.
What you need to make your ice cream cone:
Ingredients
250 g FunCakes Mix for Waffles
FunCakes Bake Release Spray
75 g unsalted butter
85 ml water
½ egg (approx. 25 g)
Necessities
Bestron Waffle Cone maker
Put the 250 g FunCakes Mix for Waffles, 75 g soft butter, 85 ml water and ½ beaten egg (25 g) in a mixing bowl with a flat hook and mix into a firm dough. Make balls of about 45 g.
Spray the plates of the waffle maker with FunCakes Bake Release Spray and place a ball of dough on top. Press well so the dough spreads evenly into a round slice. If necessary, turn the slice after baking for a nice even colour. Fold the waffle around the plastic cone immediately after baking and leave to cool on the plastic cone on closing seam until you need to fold the next cake around it. You may want to tuck in a wad of kitchen paper to keep the shape.
Tip! Make sure not to let the cake bake too brown. The cake will then become too brittle and fragile and you won't be able to fold it around the cone properly!
Just a little while before you can enjoy your treats. Don't forget to share your creation:
#funcakesbyme