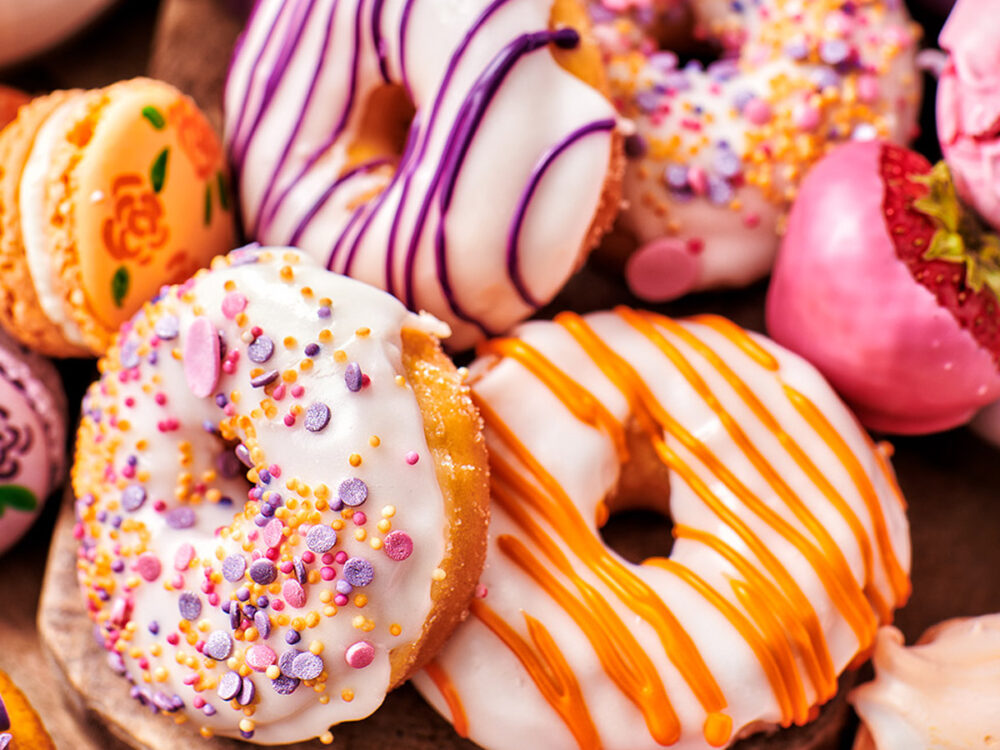 Be creative!
Add your own creative touch to every cake with FunCakes
Please note!
Adjustment of the Red Velvet Cake preparation method
The Red Velvet Cake mixes with article numbers F10565 and F10835 have a new preparation method, meaning you will need to add more oil to the mix. The colour, taste and texture remain exactly the same. Please click on the button below to read more about this.
Life is way too short for boring cakes, isn't it? Add that creative touch to your treats with the baking products from FunCakes. A bright colour for example, or a surprising flavour, extra sparkle or trendy topping. Try us, we've got a matching product for the wildest ideas. Are you suffering from a baker's block? Let us get you out of there with tons of tasty recipes!