The summer too hot for baking? No way! Let summer inspire you for new baking recipes. Use the colours of the sunset in your cake or mix your favourite summer drink with Enchanted Cream®. Go for an ice cream cake for dessert or opt for a delicious Crème Pâtisserie as a filling! Cheerful yellow and summery airy! And what to think of a fruity cake like the Limoncello Cake? Never not baking!
Dive into summer with lots of baking inspiration. As we said, baking is for every season, so let's start baking. On this page you will find everything you need: the tastiest recipes, nicest products and handy tips & tricks. Got inspired and ready to get started? Check our points of sale to get your products right away.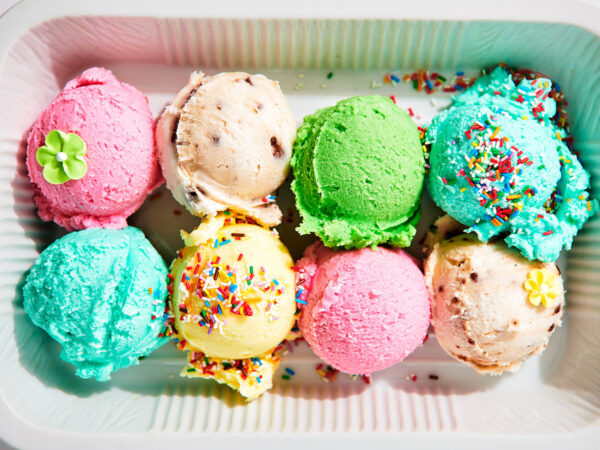 Featured recipe
Basic recipe for ice cream
When you think of a real summer dessert, you probably think of ice cream! Deliciously refreshing on warm summer evenings. We now have our own Ice cream recipe with FunCakes products:
Put 100 g FunCakes Mix For Enchanted Cream® in a bowl and add the 175 ml whipping cream, 75 ml whole milk and some FunCakes Flavour Paste
Mix this briefly with a whisk to a smooth cream and spatula into a plastic container with a lid.
Put the container in the freezer for 24 hours.
To see the full preparation instructions, click on the button.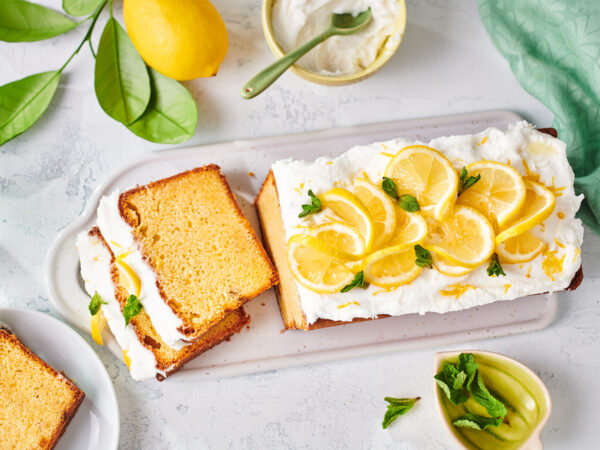 Celebrate summer with FunCakes!
Apart from large colourful ranges, we also have lots and lots of fun summer products! Baking cups with a tropical print, sprinkles with palmtrees and sunny sugar decorations. Very easy-to-use products that immediately give your cakes that summer feeling. Check the products below or view our full range.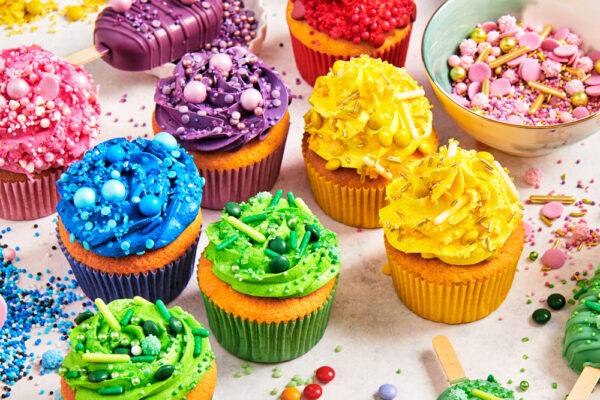 Summery sprinkles
With sprinkles you can give any cake, cupcake or cookie instantly a summer vibe. To make it fit with a summer theme you can use sprinkles with fresh colours, or try one of our medleys like Tropical, Unicorn, Flower Mix or Butterfly Mix. Mix and match them with each other or with sugar decorations for a festive effect.
Featured product
Sugar Decorations Tropical
Place the FunCakes Sugar Decorations in a beautiful swirl on a cake or cupcake, or in royal icing on a cookie. This way you give your treats a suitable theme in no time. In the tropical spheres? Then you can decorate your cakes, cupcakes or ice cream with this Tropical Set, consisting of 2 flamingos, 2 pineapples, 2 watermelons and 2 tropical flowers.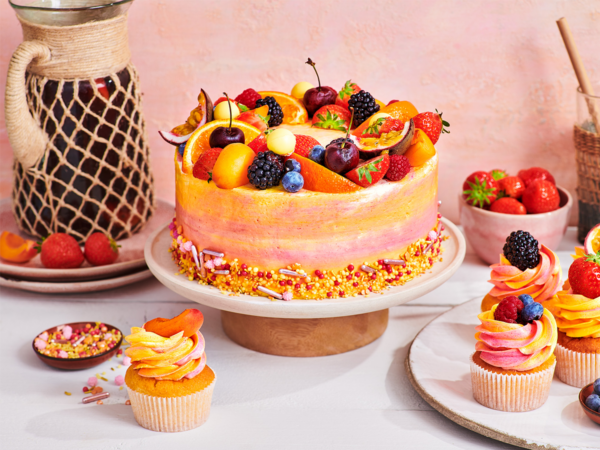 Splashing with colour!
When you think about summer, you think about colour! Splashes and splashes of colour! That's why baking in summer isn't difficult at all, cause as long as you go for colourful decorations, it already feels happy summery. Luckily we've got lots of products to add a bright and colourful touch to your treats. Think of colourings, sugar paste or drip cakes! Easy to use products that make your cake and everyone around it very happy. Read our blogs about sugar paste and drip cakes and add colour with either one of these ranges. Do you prefer to make your treats summery by adding flavours like mango, coconut or maybe even a summer cocktail like mojito? Then read more about the FunCakes flavour pastes via the third blog below!
Shop FunCakes
Did you get inspired and ready to get started? You can easily shop the products at a store nearby or online at one of the many web shops. Find a point of sale via the button below!