The summer too hot for baking? No way! Let summer inspire you for new baking recipes. Use the colours of the sunset in your cake or mix your favourite summer drink with Enchanted Cream®. Go for an ice cream cake for dessert or opt for a delicious Crème Pâtisserie as a filling! Cheerful yellow and summery airy! And what to think of a fruity cake like the Limoncello Cake? Never not baking!
When you think about summer, you think about colour! Splashes and splashes of colour! That's why baking in summer isn't difficult at all, cause as long as you go for colourful decorations, it already feels happy summery. Luckily we've got lots of products to add a bright and colourful touch to your treats. Think of colourings, sugar paste or drip cakes! Easy to use products that make your cake and everyone around it very happy. Read our blogs about sugar paste and drip cakes and add colour with either one of these ranges. Do you prefer to make your treats summery by adding flavours like mango, coconut or maybe even a summer cocktail like mojito? Then read more about the FunCakes flavour pastes via the third blog below!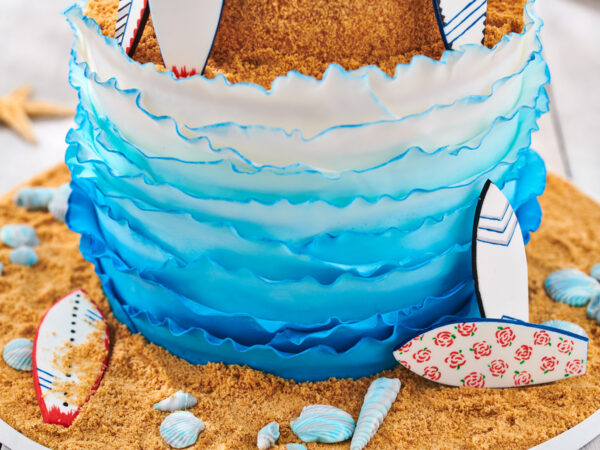 Celebrate summer with FunCakes!
Apart from large colourful ranges, we also have lots and lots of fun summer products! Baking cups with a tropical print, sprinkles with palmtrees and sunny sugar decorations. Very easy-to-use products that immediately give your cakes that summer feeling. Check the products below or view our full range.