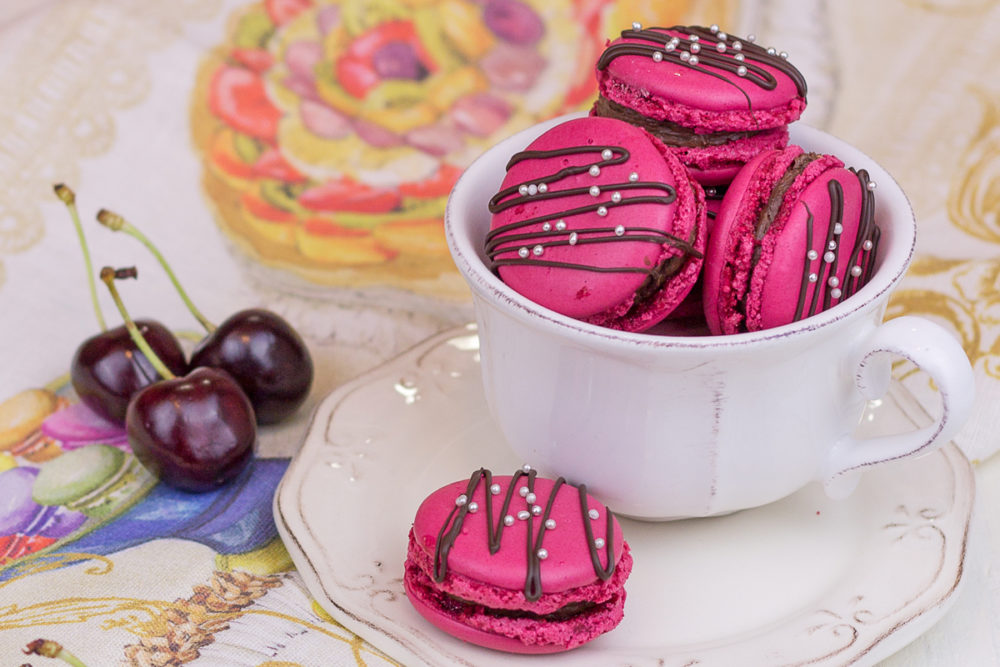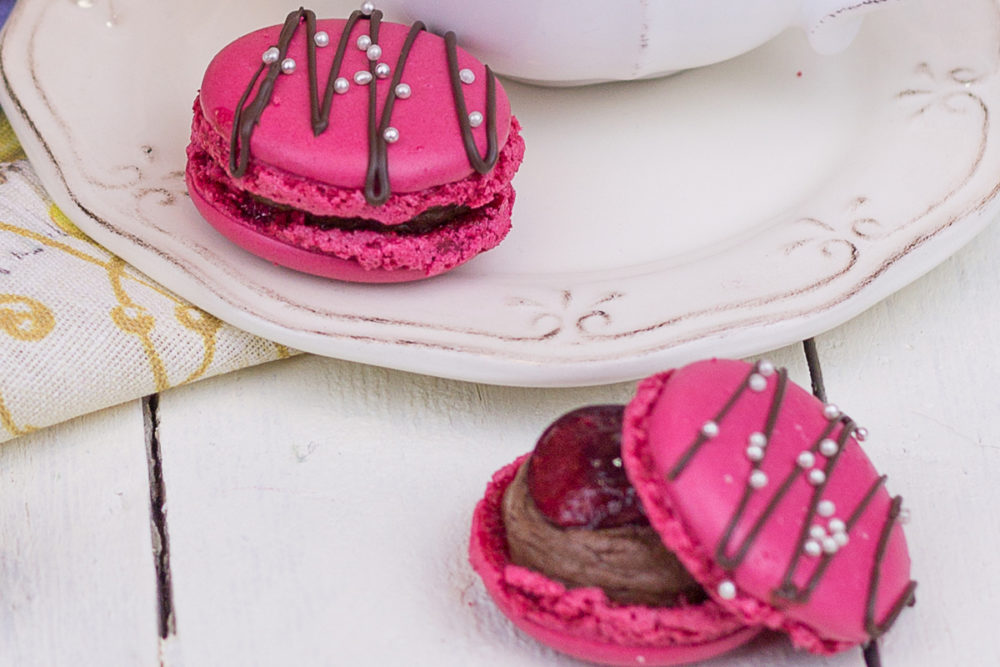 Macarons with ganache
Are you ready for these fingerlickin' good macarons? The ganache filling is such a great idea. Ready, set, bake!
What you need to make your macarons with ganache:
Ingredients
300 g FunCakes Mix for Macarons
175 g FunCakes chocolate melts - milk
FunCakes edible colour gel - pink
FunCakes nonpareils – pearl white
100 ml whipped cream
70 g egg white
Necessities
FunCakes decorating bags
Wilton silicone spatula
Wilton decorating tip #12
Wilton cooling grid
Silikomart macaron mat
Preheat the oven on 150°C (convection oven 130°C).
Prepare 300 grams of FunCakes Mix for Macarons as indicated on the package. Add the pink food colouring. Fold loosely with a spatula.
Place the mixture in a piping bag with decorating tip #12 and pipe 40 uniform circles on the macaron mat. Let them rest in a dry place for at least 1 hour so that a thin crust forms on them. Bake the macarons for 15-20 minutes. Remove them from the baking tray and let them cool on the cooling grid.
Boil the whipped cream in a pan, remove the pan from the heat and add 150 grams of chocolate melts. Stir until there are no lumps left. Let the ganache stiffen in the refrigerator until chocolate paste thickness. Fill a piping bag with the ganache, cut off the tip and pipe a little ganache on half of the macarons. Then press the other half of macaron shells onto the ganache.
Melt 25 grams of chocolate melts in the microwave. Fill a piping bag with the chocolate and cut off the tip. Decorate the macarons with chocolate and nonpareils. Place the macarons in the fridge for at least another day before serving.
Just a little while before you can enjoy your macarons. Don't forget to share your creation:
#funcakesbyme