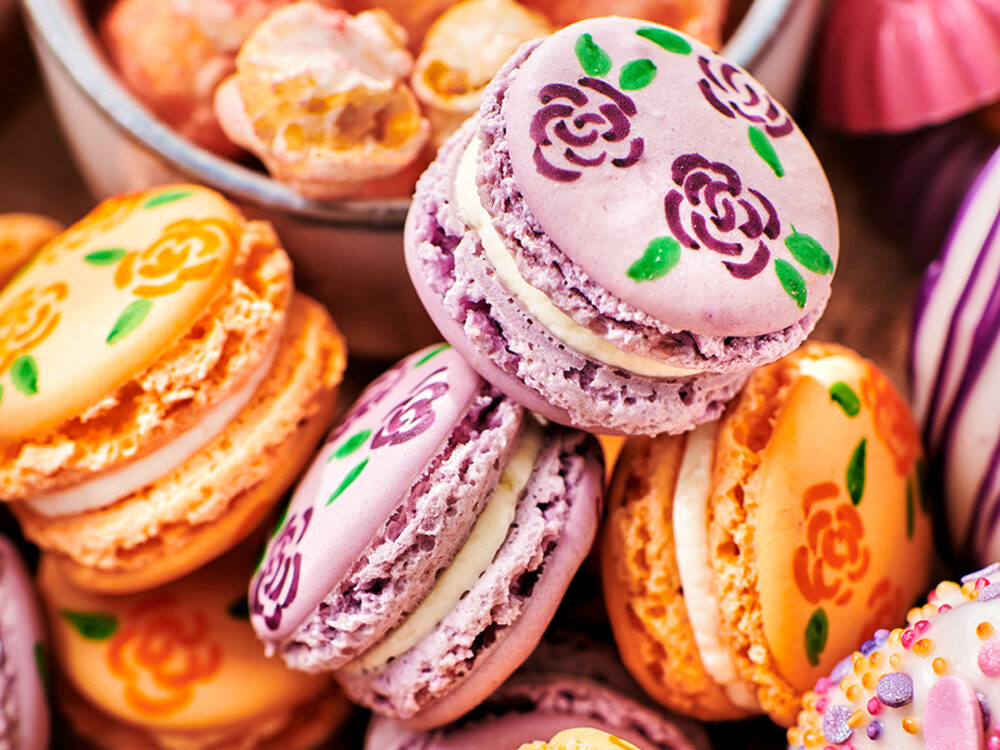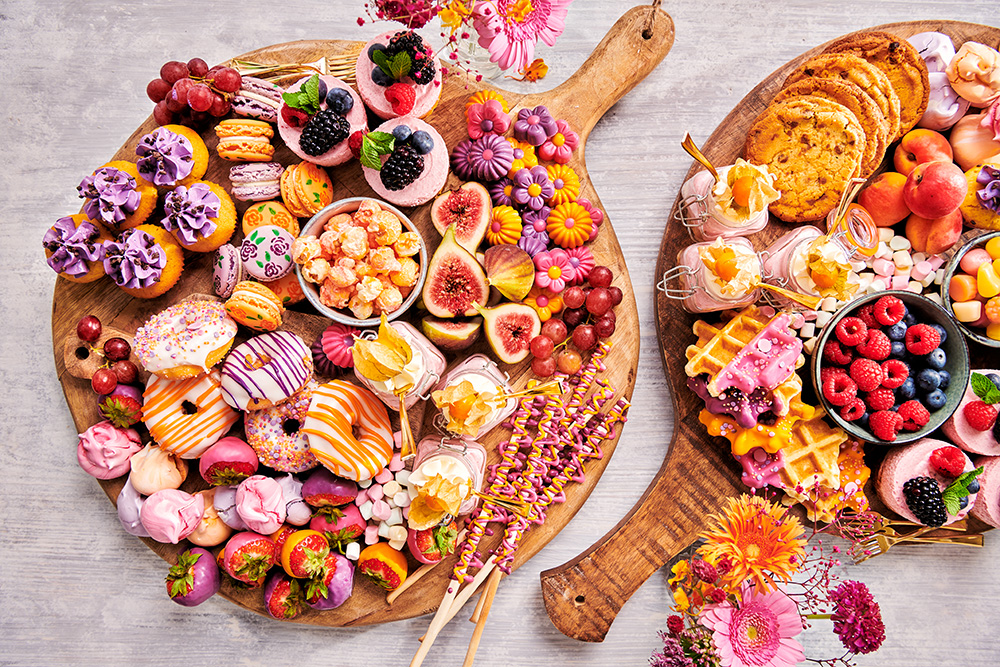 Graze Away Flower Macarons
With the FunCakes baking mix you can easily make your own macarons. Go for two or three different colours and draw beautiful decorations on them with food pens. Perfect for a wonderfully creative afternoon and a very nice addition to your platter.  
1 hour and 30 min. preparing
What you need to make your graze away flower macarons:
Ingredients
300 g FunCakes Mix for Gluten Free Macarons
100 g FunCakes Mix for Swiss Meringue Buttercream
FunCakes Food Colour Gel Orange
FunCakes Food Colour Gel Purple
FunCakes Edible Pen Green
FunCakes Edible Pen Purple
FunCakes Edible Pen Orange
220 g unsalted butter
70 g egg white
70 ml water
Necessities
FunCakes Decorating Bags
Wilton Tip #1A Round
Silikomart Macaron Mat
Prepare 300 g FunCakes Mix for Macarons according to the instructions on the package. Divide the mix into 2 portions and color it orange and purple with the Food Color Gel Purple and Orange. Spray nozzles #1A on the macaron mat and let it air dry for 2 hours.
Preheat the oven to 140°C (convection oven 130°C).
Bake the macarons in a preheated oven for 15-20 minutes and let them cool completely on the mat before removing them.
Draw small roses and leaves on the macaron shells with the edible markers. Put the FunCakes Swiss Meringue Buttercream in a decorating bag with tip #1A and fill the shells with the cream.
Just a little while before you can enjoy your macarons. Don't forget to share your creation:
#funcakesbyme