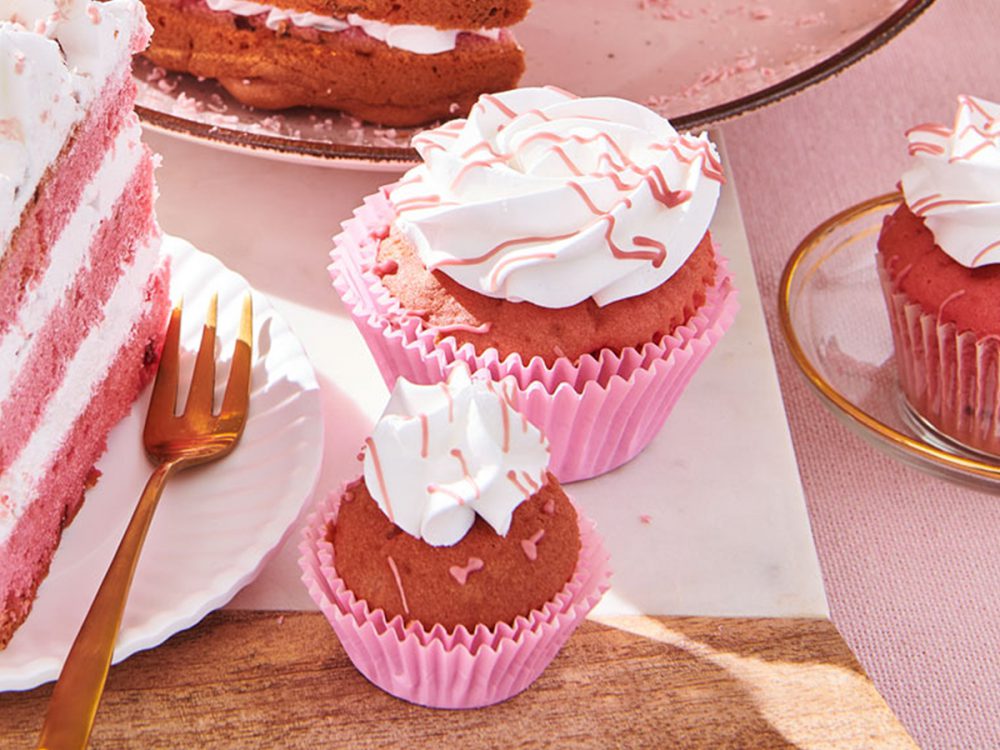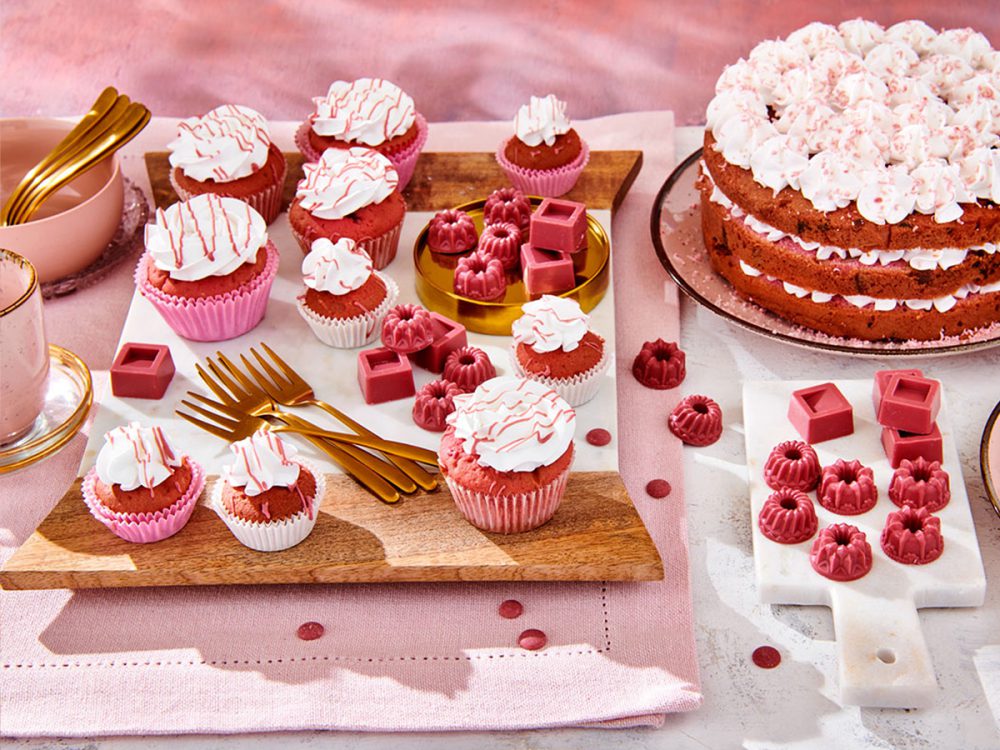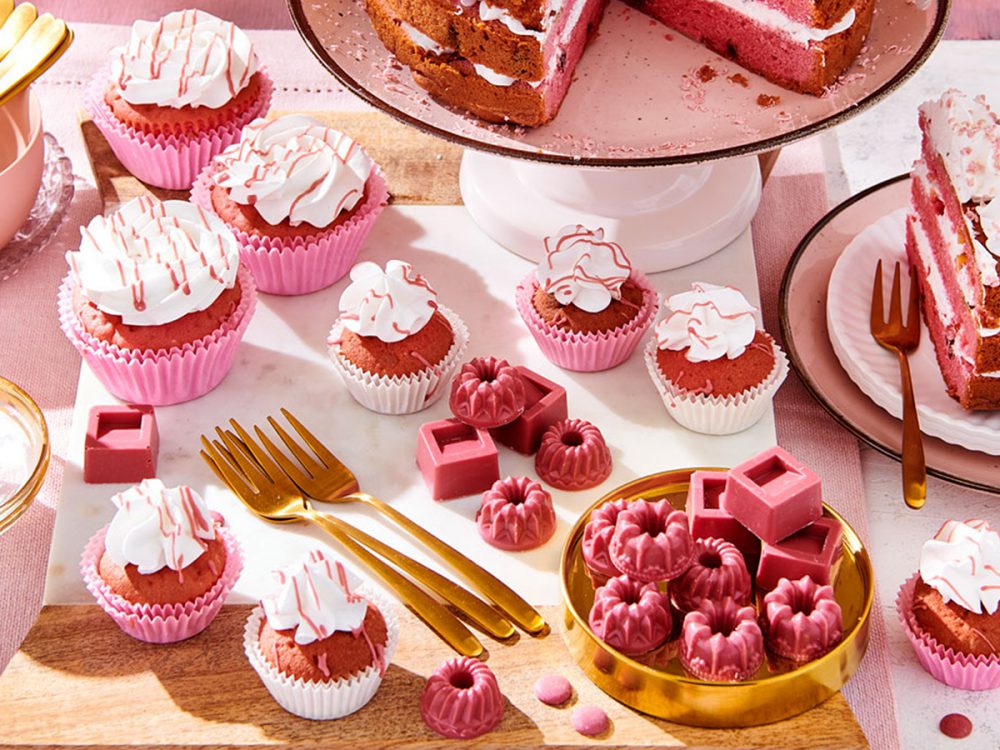 Ruby cupcakes
The Ruby cupcakes form a delicious combination between fruity and sweet. The fruity taste matches perfectly with the white chocolate pieces and it's also pink!
What you need to make your ruby cupcakes:
Ingredients
400 g FunCakes Mix for Cupcakes
150 g FunCakes Mix for Enchanted Cream®
150 g FunCakes Chocolate Melts Ruby
FunCakes Food Colour Gel Pink
250 g unsalted butter
5 eggs (approx. 200 g)
100 ml milk
100 ml water
Necessities
FunCakes Baking Cups -Pink-
FunCakes Disposable Decorating Bags
Wilton Recipe Right® Cup Muffin Pan
Wilton Decorating Tip #1M Open Star Carded
Wilton Chrome-Plated Cooling Grid
Preheat the oven to 180°C (convection oven 160°C).
Prepare 500 g FunCakes Mix for cupcakes as indicated on the package. Chop some FunCakes Ruby Melts and add this to the batter. Colour the batter with the FunCakes Food Colour Gel pink. Place the baking cups in the muffin pan and divide the batter into the baking cups to half fill the cups. Bake the cakes for 18-23 minutes until golden yellow and take them out of the muffin pan. Let them cool down completely on the kitchen counter.
Tip! Do you prefer to bake mini cupcakes? Bake the cupcakes only 12-15 minutes.
Pipe rosettes on the cupcakes.
Melt 100 g of Ruby chocolate in a bowl in the microwave at 450 watts, keep stirring in between. When it is almost melted, remove it from the microwave and keep stirring until you don't see any pieces. Fill the bag with melted ruby melts, cut off a small tip and drizzle it over the rosettes.
Just a little while before you can enjoy your cupcakes. Don't forget to share your creation:
#funcakesbyme