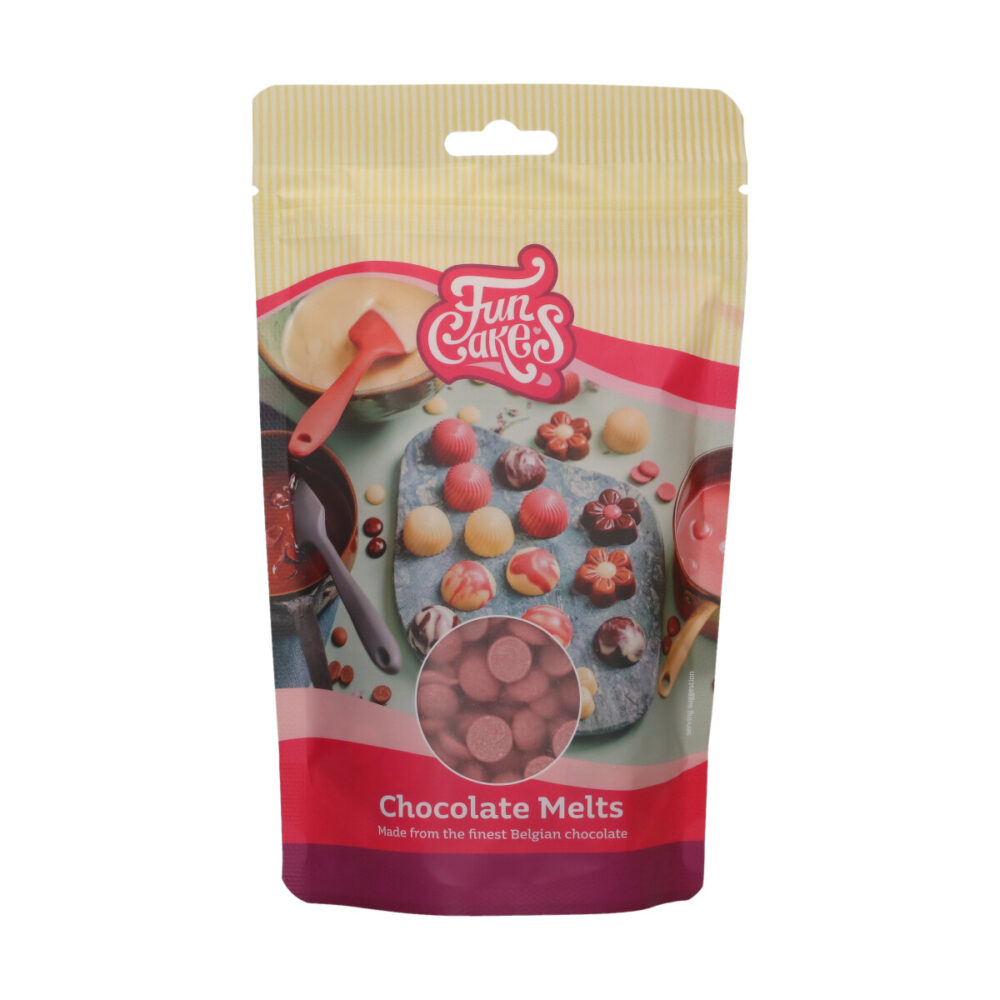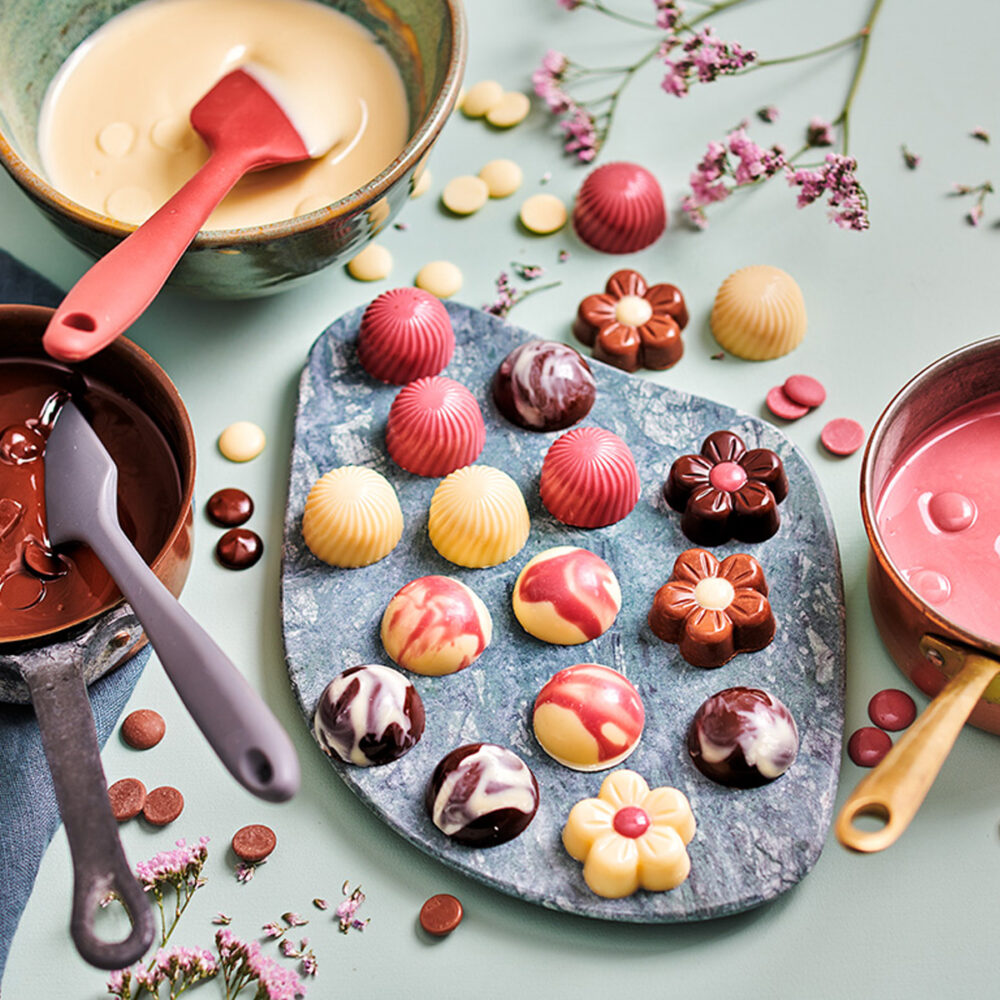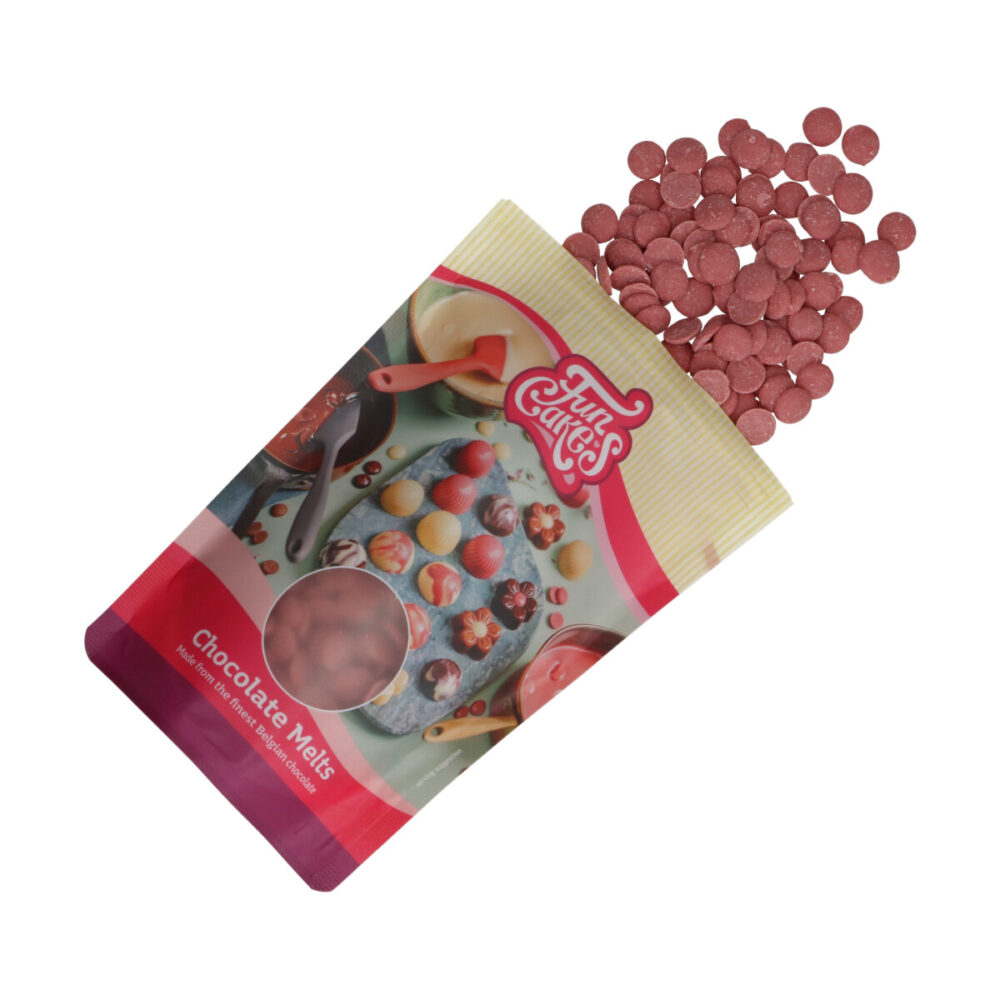 Chocolate Melts Ruby
FunCakes chocolate melts can be easily melted in the microwave or au bain-marie. Use our melting chocolate to make your own bonbons, chocolate decorations, glazes or a drizzle or drip on cakes and cupcakes. Or dip fresh strawberries in the melted chocolate! Heaven. The melts are made from real Belgian chocolate. Cause when you've been in the kitchen for hours working on that fine piece of art, you're not settling for anything but the best.
Sugar (36%), cocoa butter (30%), milk powder (17%) (skimmed), milk powder (13%), cocoa mass (5%), natural flavouring (vanilla), emulsifier: E322 (soy), acid: E330.
For allergens, see ingredients in bold.
Nutritional values per 100 g
| | |
| --- | --- |
| Energy | 2356 kJ / 563 kcal |
| Fat | 36 g |
| of which saturated | 22 g |
| Carbohydrate | 50 g |
| of which sugar | 49 g |
| Protein | 9,3 g |
| Salt | 0,27 g |
Pour the melts in a microwave safe bowl.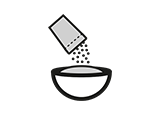 You can also melt the chocolate au bain-marie. Do make sure that it the water doesn't get into the bowl!
Melt at maximum power (±800W) in the microwave. To evenly spread the temperature, remove the bowl from the microwave every 15/20 seconds and stir well. Repeat this approx. 4-6 times and Stop heating when the chocolate is almost completely melted (small bits of chocolate may still be visible).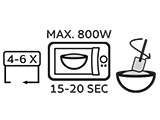 Je kunt de chocolade ook au bain-marie smelten. Let er wel op dat er geen water bij komt!
Keep stirring until the chocolate is dissolved. The chocolate is ready to use when it's nicely fluid.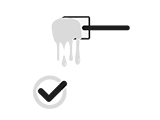 Do you use the chocolate to make chocolate sweets or other chocolate decorations? Then we always recommend to temper your chocolate. This will make it nicely crunchy and gives the chocolate its shine. Keep a temperature of 29°C. For an explanation of how to temper chocolate, view our how-to video.
Due to different temperatures, the melts may melt in transit. They still can be used but they may not arrive in the original wafer shape. Follow the regular instructions on the package to process the melts.