What possibilities do you have with the FunCakes Mix for Enchanted Cream®?
Few mixes honour their name as much as the FunCakes Mix for Enchanted Cream®. Lots of bakers keep coming back to this white filling and we understand why: the possibilities are endless. How endless? Read along.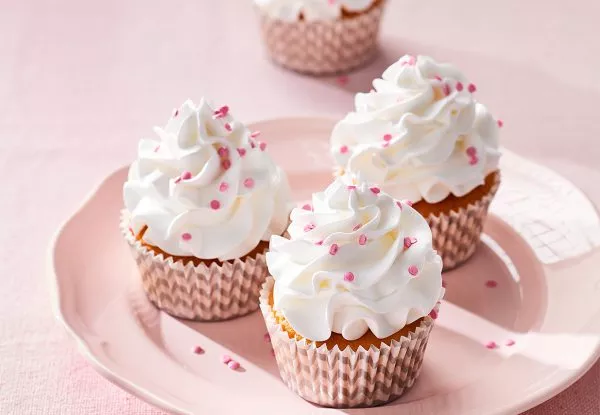 The snow white cream has a delicious vanilla flavour and is made in a jiffy. You just mix it with water and milk, or only one of those, and a portion of 150 gram mix already gives you enough cream to fill and cover a Ø25 cm cake or to add a topping for 24-30 cupcakes. This is what we call a real must-have!
Play with colours 
The whiteness of this cream gives your treats a stylish look. It is also the reason that the cream can be coloured very easily. Just a drip of Food Colour Gel is already enough for a very intense and bright colour.
Add your favorite flavour 
Our Flavour Pastes go very well with the Enchanted Cream® because of the subtle vanilla flavour the cream has of its own. This gives you the ability to keep on varying!
Luxurious desserts
But, did you also know you can replace the water and/or milk in the Enchanted Cream® by other liquid ingredients? Think of a nice liqueur to add to the cream for a luxurious dessert! In that case you replace 75 ml of the 200 ml of water/milk by liqueur. Be sure not to add more, cause this will keep the cream from getting firm. Less is of course no problem.
Surprising combinations
Do you prefer a milder drink, than you can replace the full quantity of water/milk by the drink of your choice. Go for strawberry milk for example for a child's birthday party! Or choose your favourite soda (which gives an extra special effect because of the gas!). Radler, Taxi drink, it's all possible! Beer on the other hand… we weren't fans, but maybe your husband doesn't agree on that ?.
Do you have a surprising combination of your own? Share your creation on social media using #funcakesbyme!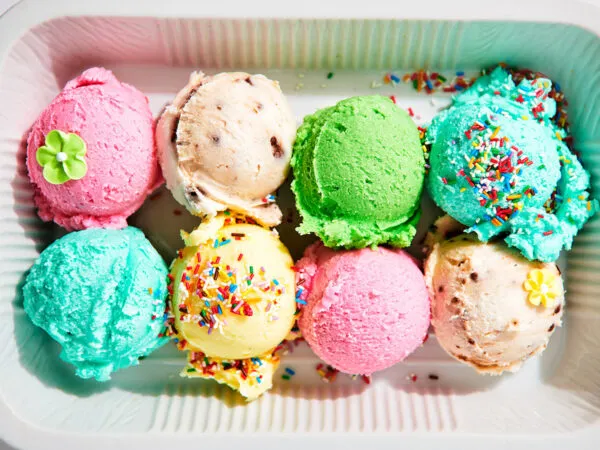 A new way to use Enchanted Cream®
Make your own ice cream
When you think of a real summer dessert, you probably think of ice cream! Deliciously refreshing on warm summer evenings. We now have our own Ice cream recipe with FunCakes products:
Put 100 g FunCakes Mix For Enchanted Cream® in a bowl and add the 175 ml whipping cream, 75 ml whole milk and some FunCakes Flavour Paste
Mix this briefly with a whisk to a smooth cream and spatula into a plastic container with a lid.
Put the container in the freezer for 24 hours.
To see the full preparation instructions, click on the button.