Piping Gel, what to do with it?
It may not be the most sexy product in our assortment, but it sure is an essential one, mainly for those working with fondant: Piping Gel. This jar with transparent gel is a real lifesaver in many situations.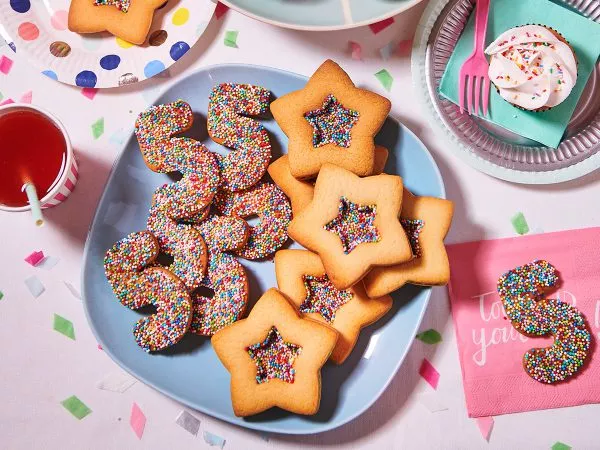 Piping Gel is transparant and sticky and that's exactly what makes it a multifunctional product. Cake decorators mainly use the gel when working with marzipan and fondant. The gel works perfectly as an edible glue and can therefore be used to attach fondant and marzipan to cakes and cupcakes. A thin layer of piping gel is already enough to cover it with a fondant disc.
Your sticky friend
Anyone working with dummies regularly cannot have enough jars of this sticky friend. A piece of fondant on top of a dummy covered with piping gel will go nowhere. And are you getting sick of the same old silver cake drum underneath very cake? Get your piping gel again and cover it with fondant too!
Colour- and flavourless
As much as we bakers like colours and flavours, you don't want that from your glue. With piping gel you can attach your decorations without being worried the gel will be visible in any way. This being fondant decorations, but also sprinkles for example! Seen a cake full of sprinkels? Good chance they used piping gel to let it stick. Or use it as we did with these birthday cookies! Don't add too much though: that's unnecessary and it will might make your cookies soft. A thin layer will do the job just as well!
Ouwel
What's more special than a customized cake? But how do you get those ouwel and frosty sheets on your cake without wrinkles? Guess what? Piping Gel again! Cover the back of the sheets completely with piping gel and it will get to your cake nice and tight. And because of the transparency of the gel, you don't need to worry about seeing the gel through the image.
Be creative!
That's already very nice, but if you use your creativity and dare to experiment, you will find out that piping gel has a lot more to offer! For example when creating a water effect. Check out our kids animal cake here, for which we used piping gel with a bit of blue FunColours Gel to create a little lake!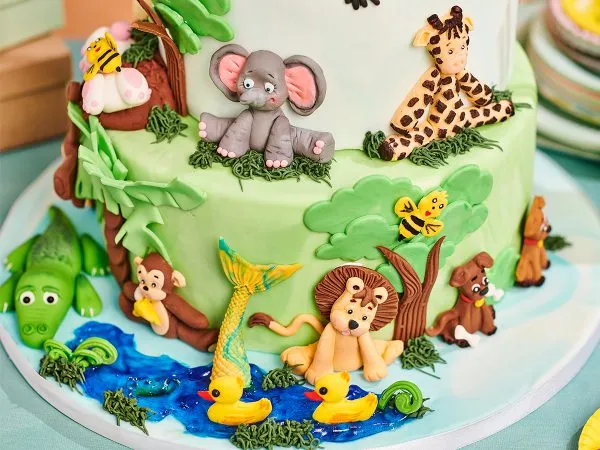 Do you have your own creative ways of using piping gel? Share your creation on social media using #funcakesbyme!