How to make a delicious sweet Easter brunch
If there's one thing to love about Easter, it's the Easter breakfast or brunch. In the morning, sitting at the table in your pajamas and painting eggs or at brunch in your Easter outfit. No matter how you celebrate it, it's always a fun time with family or friends. But as fun as a traditional Easter brunch is, you can also spice it up this year with some sweet treats.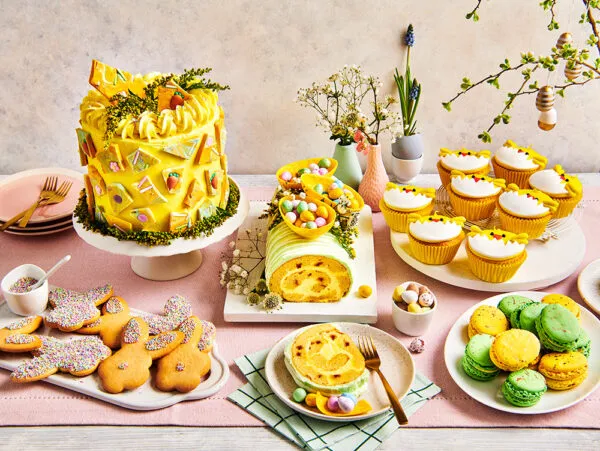 A colourful brunch
We understand that the egg simply cannot be missing from the brunch table, but eggs come in different flavors, sizes and shapes. Are you going to have a sweet brunch this Easter? With these tips, you're sure to serve the most delicious and colorful brunch!
The great thing about Easter brunch is that you can also serve it with sweets like cakes and chocolate. Making cookies like Easter cookies is not that much work at all. Involve your children and let them help to make and decorate the cookies. This way you are still painting eggs together during Easter. That makes eating the cookies even more fun and they probably won't mind sitting at the table a bit longer.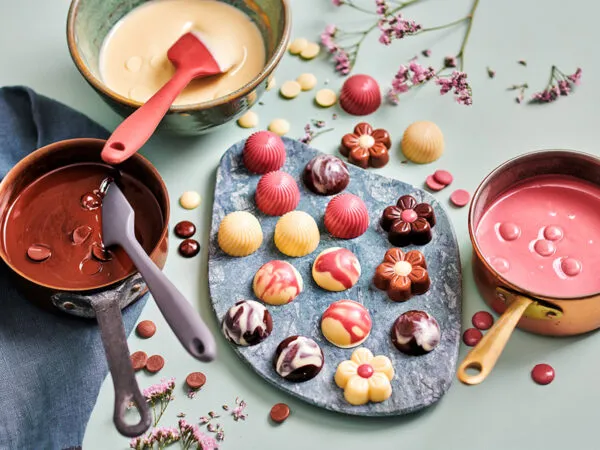 The chocolate easter egg
Easter egg shaped chocolates
With chocolate, it's very easy to make something Easter-themed and who doesn't love a little chocolate? You can of course get the Easter eggs from the store, but it's even more fun to make your own chocolates in the shape of an Easter egg. Use the FunCakes Chocolate Mould Egg to make Easter egg chocolates. By filling them with melted chocolate or Deco Melts of your choice, you'll have the most delicious homemade chocolates in no time. And let's face it, it always tastes just that little bit better when you've worked hard for it.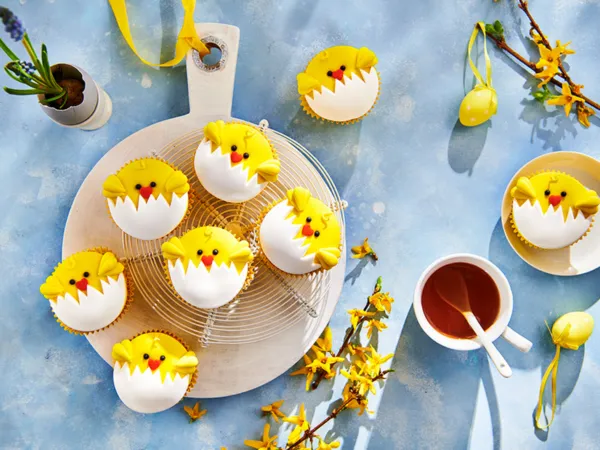 Fill the stomach with cupcakes
In addition to all the little treats, it is nice to have a well-filled stomach. By putting enough cake on the table you can be sure no one will leave hungry. Cupcakes are easy to make in an Easter theme. Decorate them with Enchanted Cream® in pretty pastel shades and with sprinkles. Or get to work with fondant and create Easter figures on your cupcakes. You can also use your children's help with decorating the cupcakes. They probably love to help decorate the cupcakes. Even more fun is to put all the decorating stuff on the table. That way everyone can make their own Easter cupcake.
Of course, not everything has to revolve around a chicken or an egg. As long as it looks a little Easter-like, you'll have filled a real Easter table with a few fun treats. By using pastel colors such as yellow, green, orange and purple you'll have quickly realized this. Plus, Easter always coincides with the beginning of spring, so add some fun decorations like flowers.