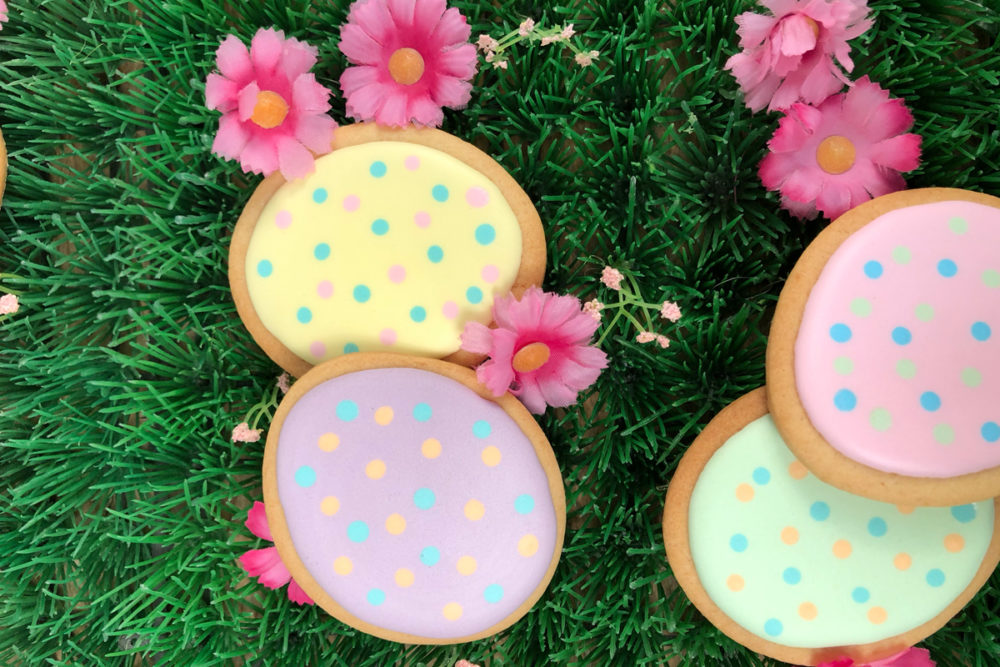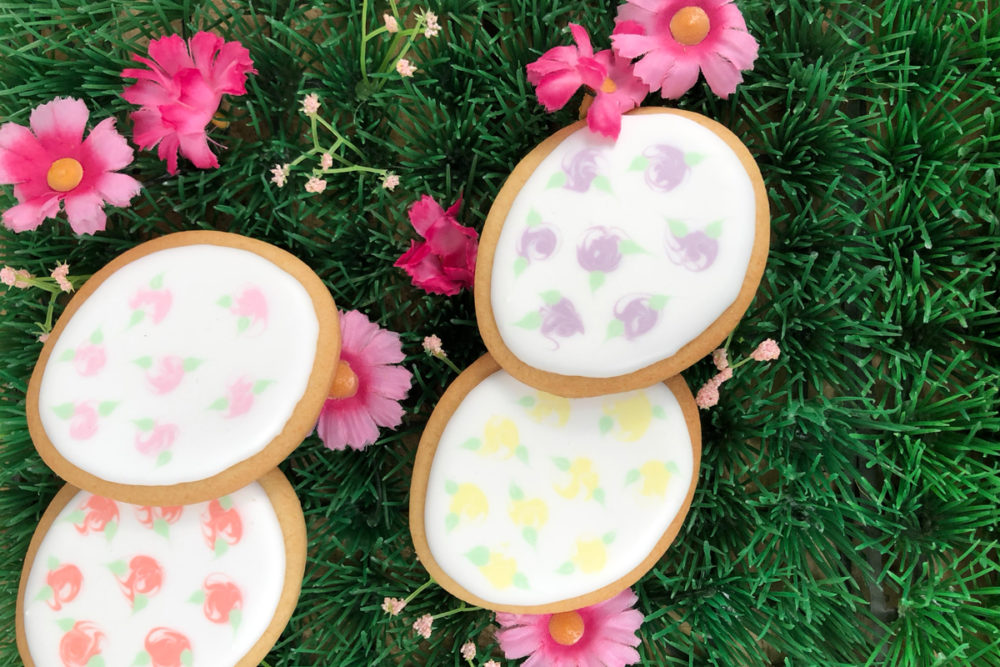 Easter egg cookies with royal icing
Let Easter start with these delicious Easter egg cookies. Decorate cookies at home with the whole family. Add sprinkles, royal icing and many colours. Delicious to serve with tea during the Easter brunch. Enjoy!
What you need to make your easter egg cookies with royal icing:
Ingredients
500 g FunCakes Mix for Cookies
900 g FunCakes Mix for Royal Icing
FunCakes Food Colour Gel Set
FunCakes Sprinkle Medley Happy Easter
150 ml water
150 g unsalted butter
1 egg (aprox. 50g)
Necessities
FunCakes decorating bags
FunCakes Magic Roll-Out Power
Wilton -Wide Glide- Rolling Pin
Wilton Cookie Cutter Egg
Wilton Standard Adaptor
Prepare 500 g of FunCakes Mix for Cookies as indicated on the package. Wrap it in plastic foil and let it rest in the fridge for at least an hour.
Preheat the oven to 170°C (convection oven 150°C).
Knead the dough well until smooth. Roll out the dough on a work surface dusted with the Magic Roll-Out Powder to a 2-3 mm thickness. Cut out various cookies with the cutter. Bake the cookies in 10–12 minutes. Let the cookies cool down completely before decorating.
Prepare 900 g of FunCakes Mix for Royal Icing as indicated on the package. Divide the icing into small quantities over different bowls and colour it in the colours of your choice. Dilute each bowl of icing with a few drops of water until it reaches yoghurt thickness. Put decorating tip #003 in a decorating bag and fill with the icing. Repeat this for every colour.
Fill the cookies with a layer of icing and move with a cocktail stick in a twisting motion through the icing to push it neatly to the sides. With a different colour, drop small drips of icing on the wet cookies. To make roses, use a cocktail stick to make circles in a drip. With some green icing add two drips on the side of each rose and draw a line from the middle with a cocktail stick to create a pointed leaf. Fill the other cookies with icing and sprinkle the Easter Medley on top. Let it dry overnight. Store them in a plastic drum with a lid and a sheet or paper towel in between the cookies.
Just a little while before you can enjoy your cookies. Don't forget to share your creation:
#funcakesbyme