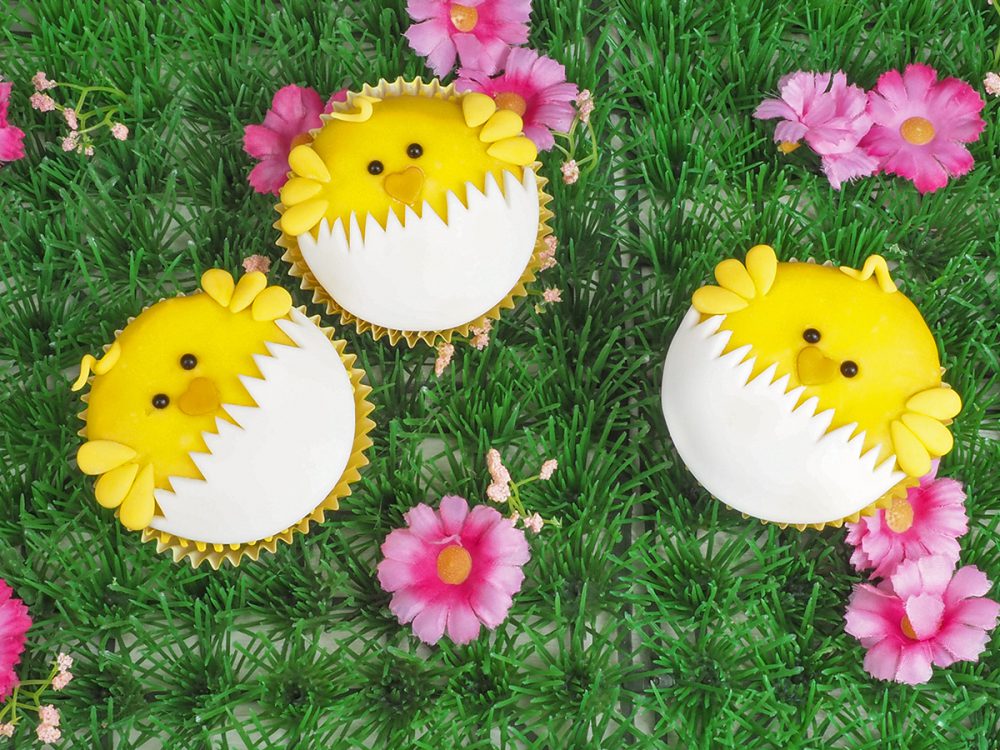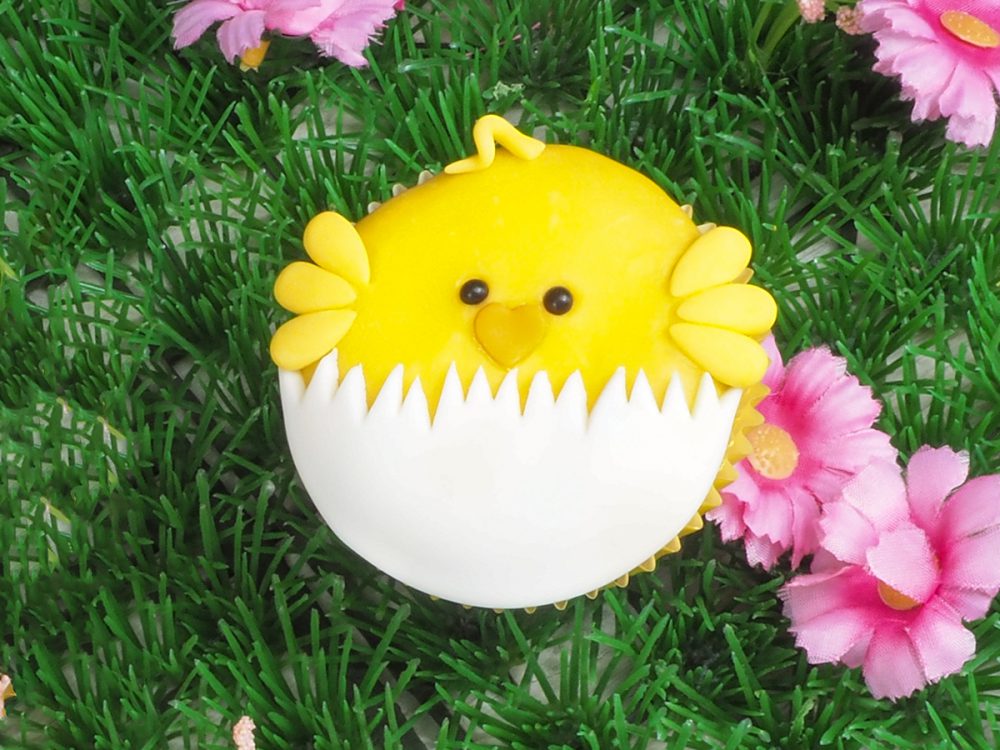 Easter chick cupcakes
The ultimate Easter feeling is seeing chicks happily frolicking around, but you don't necessarily have to go to the farm to see them, because with these chick cupcakes you get that Easter feeling right at home.
What you need to make your easter chick cupcakes:
Ingredients
500 g FunCakes Mix for Cupcakes
200 g FunCakes Fondant -Bright White-
70 g FunCakes Fondant -Mellow Yellow-
50 g FunCakes Fondant -Tiger Orange-
FunCakes Dip 'n Drip yellow
FunCakes Edible Glue
FunCakes Sugarpearls 7mm -Shiny Black-
5 eggs (approx. 250 g)
250 g unsalted butter
Necessities
FunCakes Baking Cups -Yellow-
FunCakes Magic Roll-Out Powder
Wilton Recipe Right® Mini Muffin Pan
Wilton -Perfect Height- Rolling Pin 22,5cm
Wilton Chrome-Plated Cooling Grid
PME Modelling tools, Sugarcraft Knife
Cookie Cutter Ring Ø 6,5 cm
PME Mini Heart Shape Plunger Cutter Set/3
Preheat the oven to 180°C (convection oven 160°C).
Prepare 500 grams of FunCakes Mix for Cupcakes as indicated on the package. Place the baking cups in the muffin pan and divide the batter into the baking cups to half fill the cups. Bake the cakes for 18-20 minutes until golden yellow and take them out of the muffin pan. Let them cool down completely on the kitchen counter.
Heat a few tablespoons of yellow dip 'n drip in the microwave for 10 seconds (no longer), dip the cupcakes in it and let them dry by air.
Knead 200 grams of white fondant and roll it out to a thickness of about 2 mm and cut out circles. With a sharp knife you halve the circles and cut out corners to make it look like half an eggshell. Glue this onto the cupcake with some edible glue. From 60 grams of yellow fondant you make small balls that you roll into a drop/cone shape. Push them flat a little and glue them on the cupcake to look like the chicks' wings.
For the lock of hair you make a thin string of 15 grams of yellow fondant that you roll up a bit and glue it on the cupcake. Roll out 50 grams of orange fondant thinly and cut out hearts as a nose. Glue the hearts on the cupcake and insert two black pearls for the eyes.
Just a little while before you can enjoy your cupcakes. Don't forget to share your creation:
#funcakesbyme