Make your own wedding cake tasting
If you are getting married, a wedding cake is a must. You choose a baker and tell him what you want. Often, you will taste the cake beforehand to find out which cake suits your taste best. But if you prefer to make your own wedding cake, it is also important to taste the cake beforehand. This way, you can easily make your own tasting session for your wedding cake at home.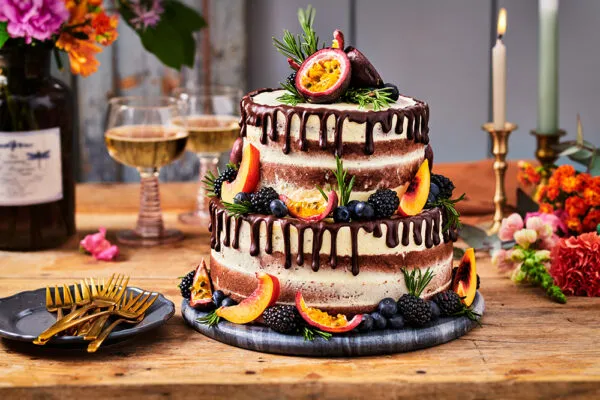 What do you like?
First of all, it is important to consider what kind of flavours you normally like in a cake. Do you like vanilla, chocolate, lime or red velvet for example?
If you are going to make your own cake you start by baking your cake. There you can already choose a flavour. You can make a standard sponge cake and focus on the filling, but if you know you love chocolate you can start by making a chocolate sponge cake. Below you will find all the options regarding the base of your cake.
If for example you can't choose between a plain sponge cake, a chocolate sponge cake, a red velvet cake, a carrot cake or a ruby cake, you can bake them all to taste them individually. Start with this well in advance so that you don't have to bake and taste all kinds of cakes in one week. Make one type of cake every two weeks for example and write down your findings.
If you choose a neutral base, then you can go wild with the filling! You can choose buttercream or Enchanted Cream®, it doesn't really matter. But without adding a flavour, the cake is a bit simple. So use the FunCakes Flavour Pastes to make your filling more exciting.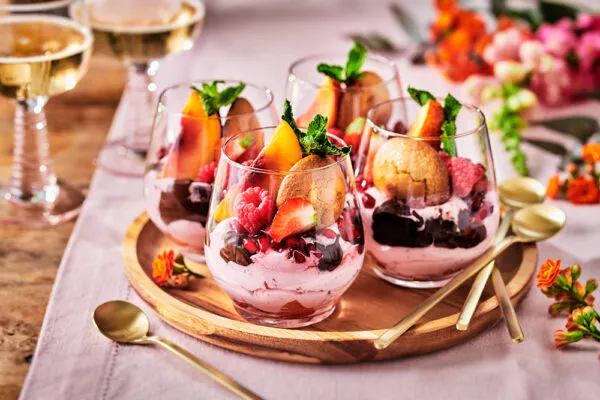 Step 3: make your tasting with flavour pastes
Choose some of your favourite flavours and order them from one of our points of sale.
Make buttercream or Enchanted Cream and divide this over a number of trays, as many trays as you have flavour pastes.
In each container, add 1 flavour paste of your choice. Add drops to taste and stir well.
Call in your future spouse and taste!
Have you chosen your base and your filling? Then you can also add a little freshly chopped fruit or a little jam between the layers of cake. If this is not your thing, don't do it. Your wedding cake already tastes delicious without it!