How to organize a baby shower?
Your best friend, sister or niece is pregnant and you have the honorable task of organizing a baby shower for her. Cool! And complicated? FunCakes will help you out! Follow the checklist below and you'll be fine.
Get yourself some help in organizing this baby shower. The friends, colleagues and (in-law) sisters and mothers of the mom-to-be are happy to contribute! Make use of that. Ask someone else to form Team Baby Shower with you. The two of you make the plans, keep an overview and ensure that everything comes together on the day itself. Create a WhatsApp group and divide some individual tasks among the rest of the group. Ask everyone to make some treats, have someone arrange the gift and make someone in charge of the diversion. Make sure it's not all on your shoulders so you can enjoy this day just as much as everyone else.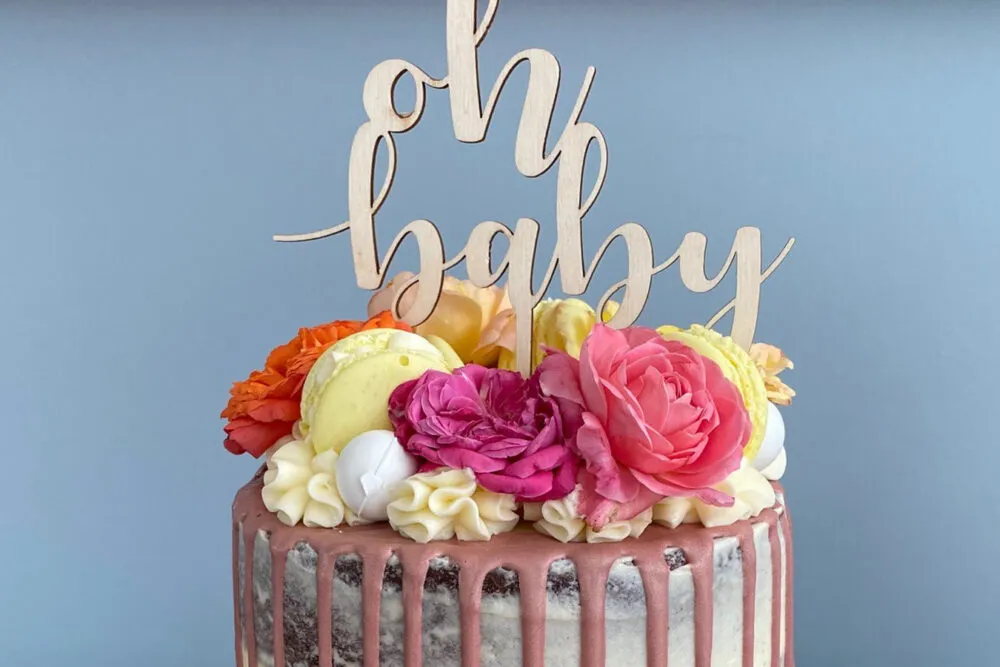 No baby shower without a baby bump! So don't plan the baby shower too early. This is the time for your girlfriend or sister to shine with her belly, so wait until the bump's out! But save her a huffing and puffing entrance and make sure she still has enough energy to enjoy this day well. Try to find a suitable date around the beginning of the third trimester and no later than 8 weeks before the due date.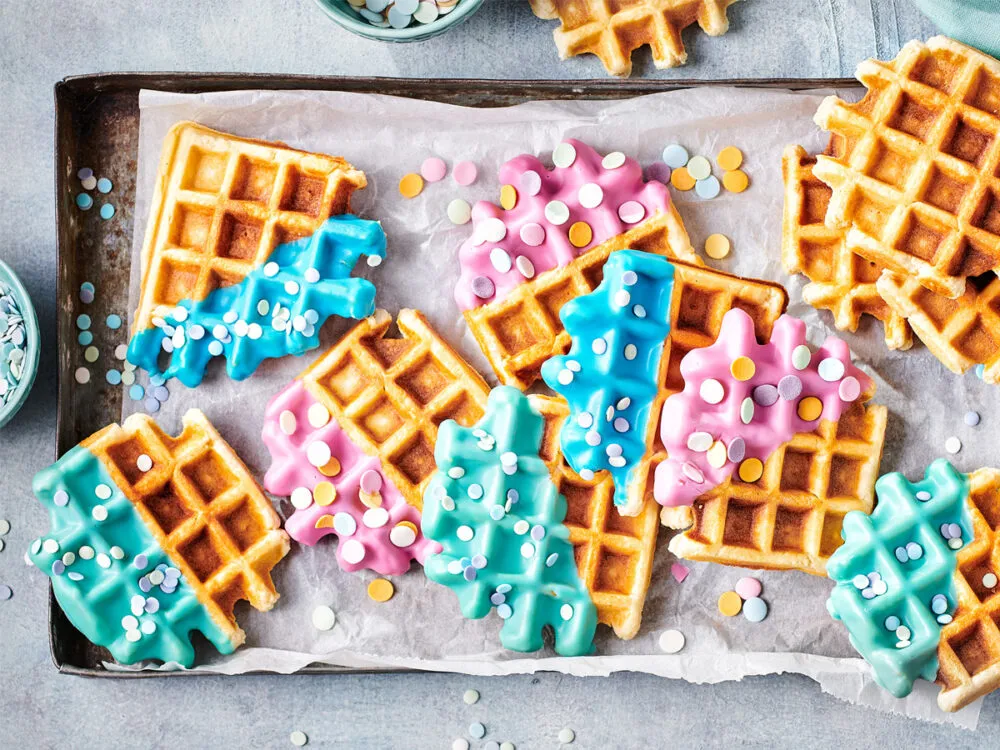 Look for a suitable location where you have the space to spend an afternoon together. Think carefully about what suits your girlfriend. Does she like to eat out? Then it might be fun to arrange something in one of her favourite dining spots. Do you want to go all out with the decoration? Then organize something at your or one of the other girls' homes. Or surprise her in her own home! In that case, assign a number of girls to help clean up, so that the mom-to-be is not left with the mess. Difficulty finding a suitable place? Pick a spot in the park! With lanterns and flags in a beautiful tree and lots of rugs underneath, this will look so pretty too.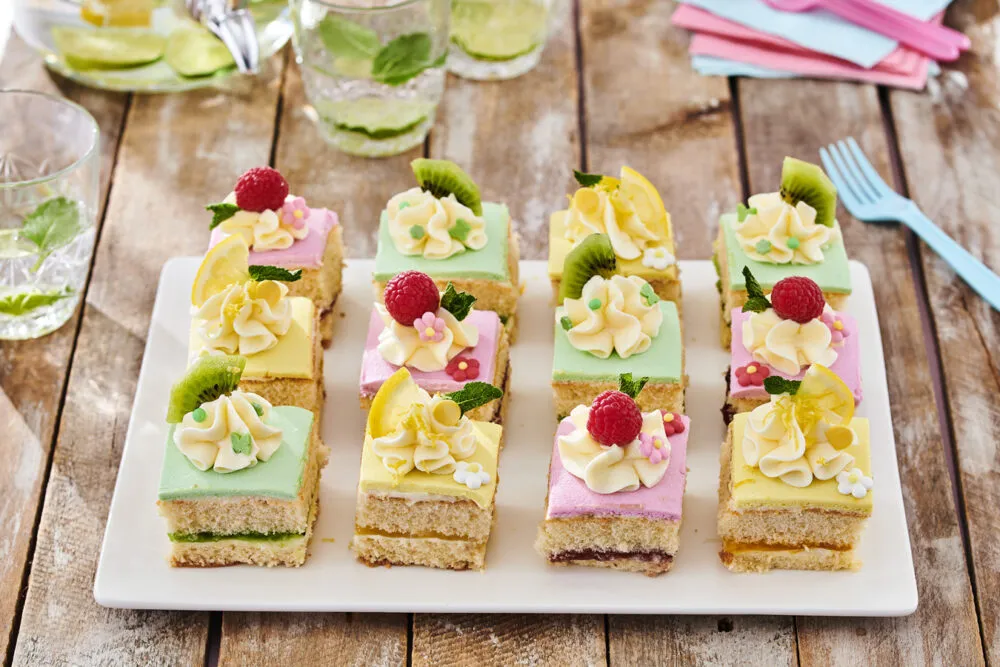 The guest list is done, the date has been set and you have found a suitable location. Now the real organizing begins! Pinterest is your best friend from now on. Spend an evening brainstorming about the theme, the decoration and the snacks. Pinterest is full of enviably beautiful pictures of baby showers, picnics and garden parties that you can get many ideas from. Collect some images that appeal to you and see if there's a certain line to be found in terms of colour use or theme. Is the gender already known and do you want to go for bright pink or blue? Or does a gender neutral baby shower suit your girlfriend better? By strictly sticking to a certain theme or colour palette, it will become a beautiful whole.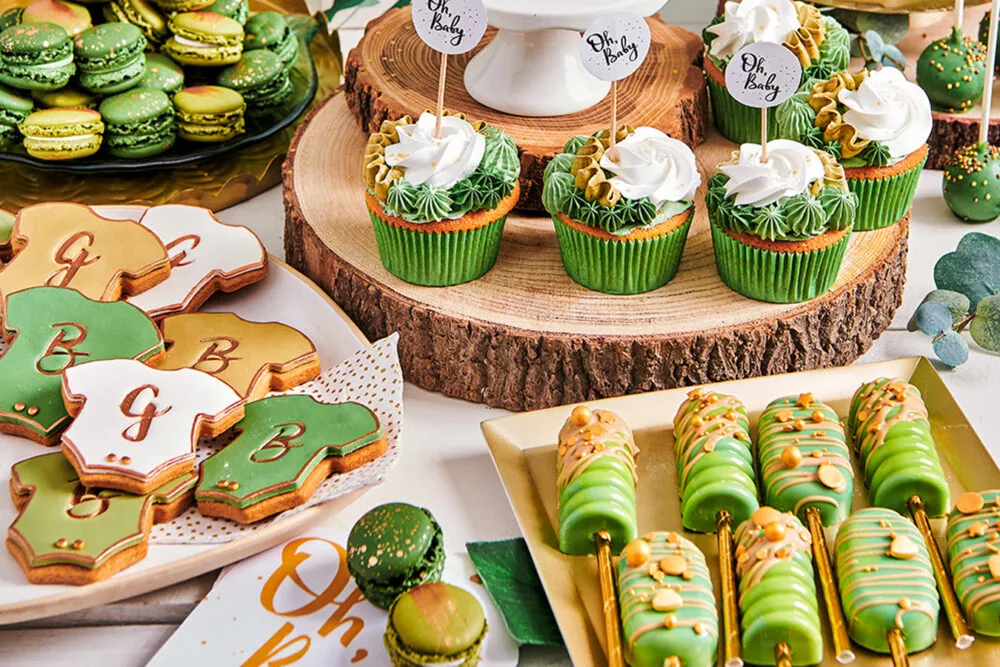 As far as we're concerned, this is really one for Team Baby Shower. Based on the collected inspiration, you make a plan and collect fun decorations that match the theme. If you involve the entire group for this, chances are it will become a mess of completely different styles.
You can of course ask around in the group for standing tables, cake stands, garden lamps or juice dispensers. But make sure you are the one providing  the balloons, flags, pompoms, lanterns, tablecloths and napkins. When all this is nicely coordinated, the space suddenly transforms into a stylish baby shower. Many stores already offer very affordable party decorations, so it really doesn't have to be expensive. But there are also a lot of free options to furnish the space in an attractive way. For example, save glass jars in which you put tea lights or gypsophila, use beautiful wrapping paper as a table runner, decorate the location with old baby photos of the entire group (and let your girlfriend choose who's on each photo!) or take a look around you for natural decoration: you can create beautiful decorations with pampas grass, pine cones and twigs from the forest.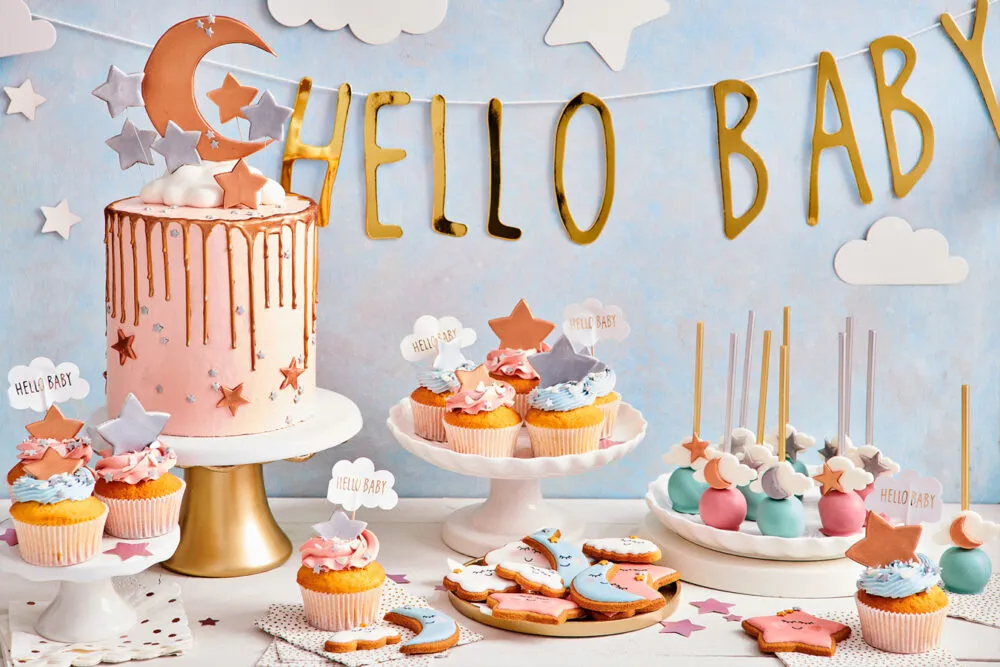 Take a look at how we organized the treats on the tables, it really is easier than you think! The plates and cake stands form one whole. Because there's a lot of colour already in the treats, we left the table quiet. We worked with white plates and cake stands, alternated with a touch of gold. Do you have a nice cake stand, but is your cake too big for it? Place a plate with an edge upside down on the stand. This way you can also use the standard for a bigger cake, take a good look at the standard with the pink drip cake on it..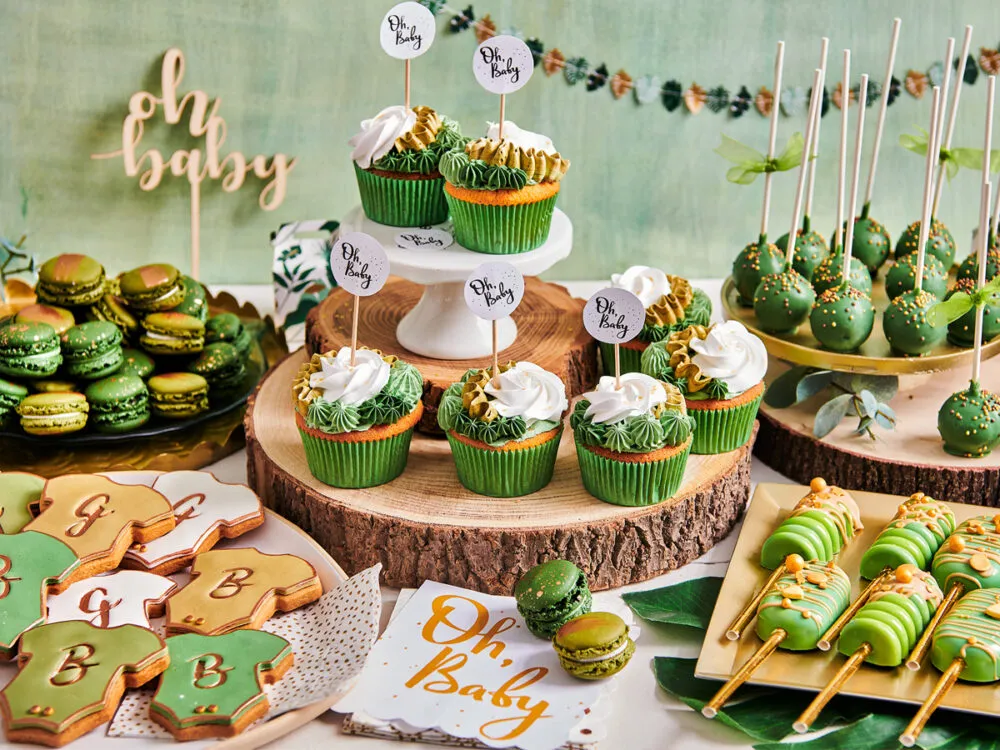 For the botanical baby shower we went for a natural look, so we opted for many tree bark plateaus. We stacked different trays on top of each other to create height differences between the treats. Also, don't think that a cake stand is just for cakes. Cake pops or cupcakes look just as nice on it! Did you notice that we didn't even add a cake to the botanical baby shower? A lot of smaller treats together make a nice sweet table too.
Get the best baby shower products now!
The location turns into a party when you fill a table with food. Go for an awesome sweet table with a beautiful cake, cupcakes or cake pops or alternate with tasty savory snacks. This is where the help of the group is called because when everyone's responsible for just one snack or drink, there is more than enough. For a nice sweet table it works well to bake treats of different sizes. A cake as an eye-catcher, with matching cupcakes around it, a bowl with cookies and nice cake pops next to it. Use cake stands of different heights to dynamically build your sweet table. And add paper plates and cutlery to match your treats. That makes your table complete, and saves you a lot of washing up. We explained before in this blog how to put together such a sweet table nicely.
Don't forget the drinks either! Place a few nice juice dispensers with taps on the table and fill them with a delicious mocktail or just some water with fruit and mint. Hello, there festivity!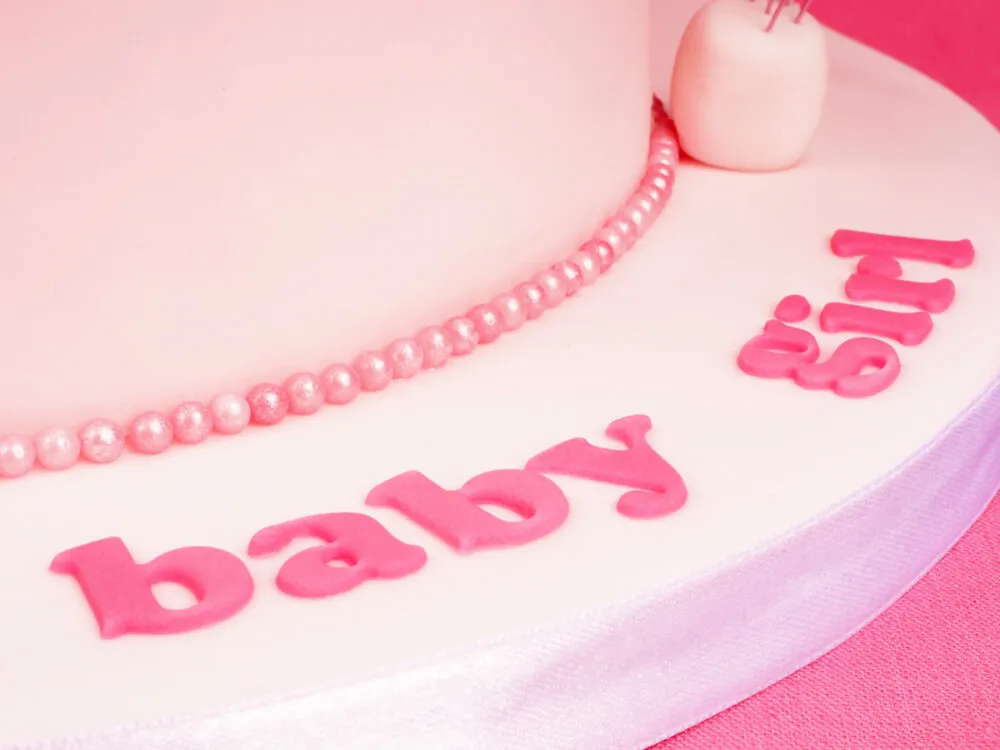 Finally, it might be fun to add an activity to this day! Especially when the group consists of many different friends, who don't know each other very well, it's fun to do something together. For example, make a fun quiz, do a round of guessing the baby's name or organize a diaper raffle! A round of Googling will give you a lot of ideas. One game is a subtle addition to the afternoon, the other game is the showpiece of the baby shower (besides your girlfriend and her bump of course!).
Whatever you come up with for this day, realize: you know your friend best, so you know better than anyone what kind of baby shower suits her! And she's going to be surprised anyway to have an afternoon with all her girls around her. So enjoy this wonderful day with her! Only one last point for the checklist: take photos and videos, so that when her maternity leave starts, she has something to relive this lovely day over and over again.