Tips to celebrate a kid's birthday during social distancing
Celebrating your kids birthday in these times seems difficult but we would like to give you some tips how you can still make it a wonderful experience for them.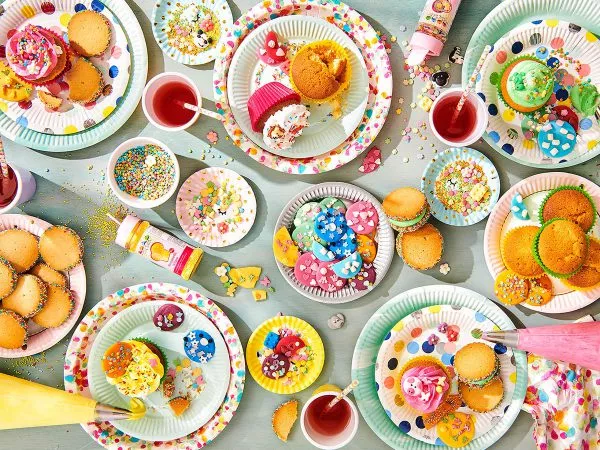 Make and decorate a beautiful birthday cake together. For birthday cake inspiration click here.
Overdo it on the birthday decorations. Hang up as many balloons and garlands as possible to create the ultimate party feeling!
Let your kid decide the rules of the day (what to eat and do).
Have your friends and family make birthday-videos or send a birthday card.
Have friends and family drop by gifts or send-over by delivery. Open them while the loved ones are watching on video-chat.
Have a pinata smash at home.
Have friends, family and the neighborhood with max. 3 people come over and sing 'Happy Birthday' outside. Hold signs and cheer for the birthday boy or girl! Keep the 1,5 m distance.
Have a movie night with your kid's friends and use video chat service like Whatsapp or Facetime to enjoy the movie together. For some extra fun, make some coloured popcorn.
Enjoy the preparations and the bright happy faces. Good luck!