We bakers love birthdays. They are of course the perfect moment to bake and the best thing is, there are so many of them! Cause apart from your own, also the birthday of your mom, dad, sun, daughter, brother or sister needs to be celebrated with a home baked cake.
Taking creativity to the next level aren't you? Unfortunately we didn't find any recipes matching your wishes.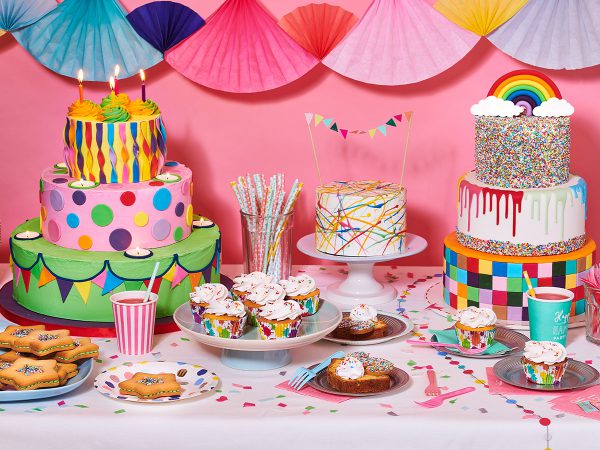 Tips & Tricks
Create your own sweet table!
With a nicely dressed sweet table you immediately create that lovely birthday feeling! Plus, you give your guests the freedom to help themselves with their favourite treats, giving yourself some extra time to enjoy the moment. These tips and tricks help you to create that perfectly stylish sweet table.