We bakers love birthdays. They are of course the perfect moment to bake and the best thing is, there are so many of them! Cause apart from your own, also the birthday of your mom, dad, sun, daughter, brother or sister needs to be celebrated with a home baked cake.
Make every birthday a special one with FunCakes! On this page you will find everything you need: the tastiest recipes, nicest products and handy tips & tricks. Got inspired and ready to get started? Check our points of sale to get your products right away.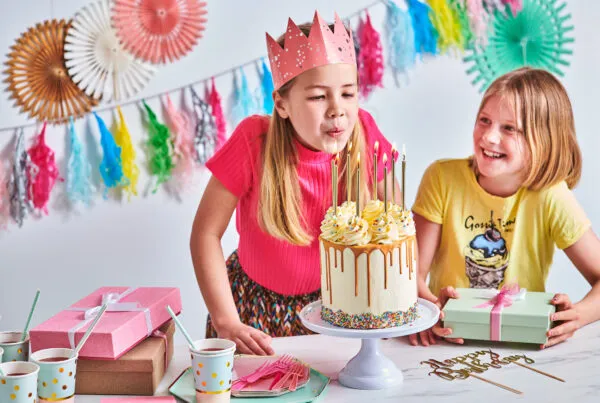 Featured recipe
Birthday cake with golden drip
Isn't this birthday cake with golden drip the dream of every teenage girl? Not even mentioning that  bright pink surprise awaiting inside…
Prepare the Mix for Sponge Cake and fold in Disco Mix and mini confetti.
Colour the buttercream bright pink and add a flavour paste of your choice.
Fill the sponge cakes with the pink buttercream and cover with natural buttercream.
Decorate with sprinkles, golden Choco Drip, swirls and of course candles!
Click on the button below to find the complete recipe with all ingredients and baking times.
Featured product
FunCakes Mix for Sponge Cake
The FunCakes Mix for Biscuit is a real must-have for birthdays! With this mix you prepare a delicious and airy sponge cake that is the perfect basis for every cake. So add to it the favourite flavours, colours and decorations of the birthday boy or girl!
Use the mix for a trendy drip cake or an over-the-top sugar paste cake. For a surprising effect when cutting the cake, colour it with FunCakes food colorings and add a nice flavour with our flavour pastes.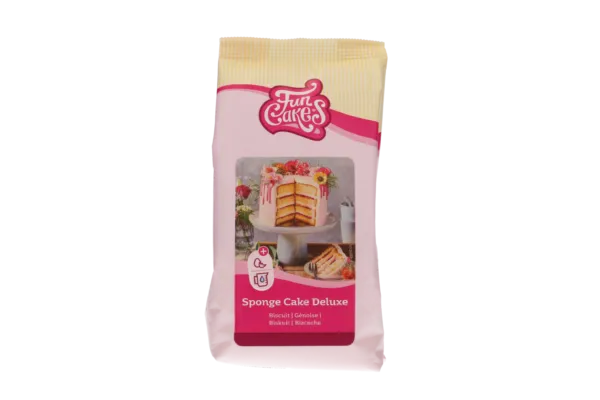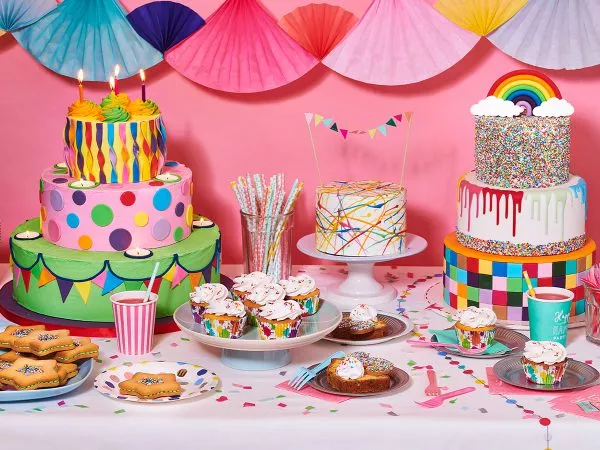 Tips for birthdays
Make your own birthday table
With a beautifully decorated sweet table, you instantly create those wonderful birthday vibes in your home! Plus, you give your guests the freedom to help themselves with their favourite treats, giving yourself some extra time to enjoy the moment. Read our blog with handy tips and tricks to set up a fantastic sweet table in no time.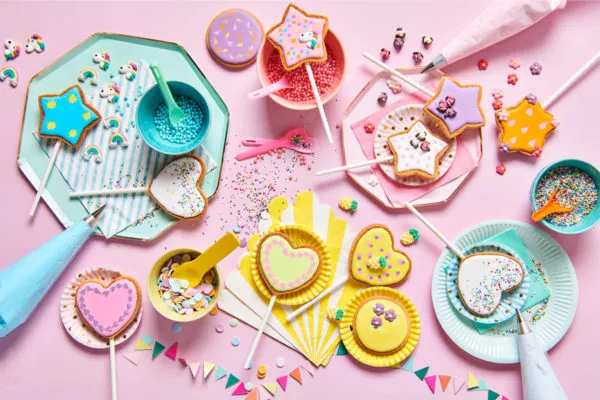 Checklist for a baking party with kids
Kids party?
Did you infect your son or daughter with the baking virus too? Chances are he or she will ask for a birthday baking party sooner or later. Great idea, but in your mind you can already see the sprinkles, buttercream ánd the children flying through your living room. Use the checklist below to find out if this party really is a good idea.
Shopping for birthdays
Did you get inspired and ready to get started? You can easily shop your birthday products at a store nearby or online at one of the many webshops. Find a point of sale via the button below!