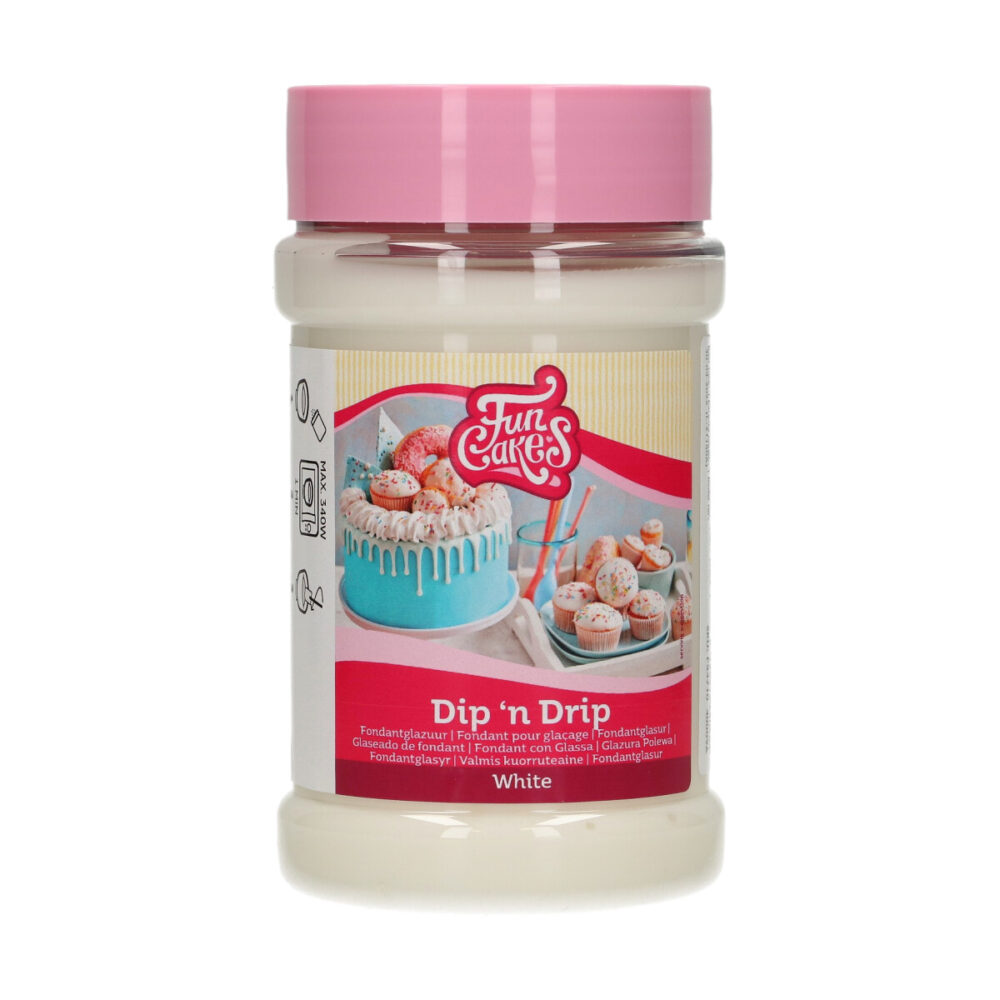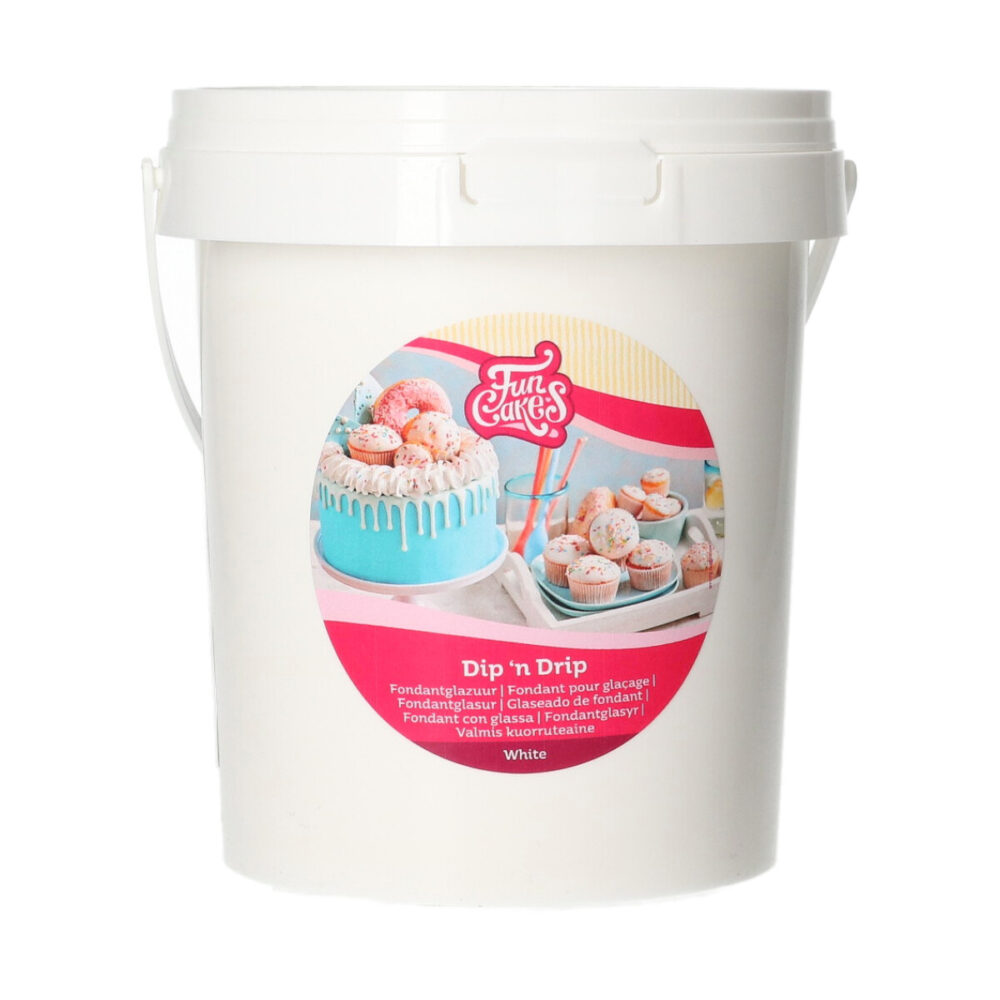 Drip-NIET
Dip 'n Drip White
The FunCakes Dip 'n Drip is a white fondant glaze or melting fondant. You heat it briefly in the microwave to let the Dip 'n Drip melt. Then you simply apply a drip to cakes or dip your cupcakes or donuts in it for a nice glaze. You can colour the Dip 'n Drip to any colour you like with our food colourings. The glaze dries well and has a beautiful shine.
Sugar, glucose syrup, water, emulsifier: E471, preservative: E202, acidity regulator: E330.
May contain traces of: egg, soy, milk, sulphur dioxide and sulphites (E220-E228) at concentrations of more than 10 mg/kg or 10 mg/l, expressed as SO2, lupin.
Store in a cool, dark place, 15-20°C.
Nutritional values per 100 g
| | |
| --- | --- |
| Energy | 1466 kJ / 350 kcal |
| Fat | 0,2 g |
| of which saturated | 0,2 g |
| Carbohydrate | 85,8 g |
| of which sugar | 75,3 g |
| Protein | 0 g |
| Salt | 0 g |
375 g (F54710)
1 kg (F54720)
Pour the Dip 'n Drip in a microwave safe bowl.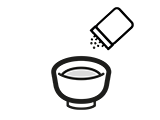 375 g Dip 'n Drip is enough for approximately 25 cupcakes or donuts.
Tip! Colour the Dip 'n Drip with the FunCakes colourings.
Heat for approximately 1 minute on 340 W in the microwave. Make sure the glaze doens't get warmer than 37°C.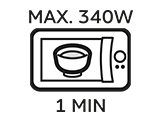 After heating, stir the Dip 'n Drip well and process as desired.