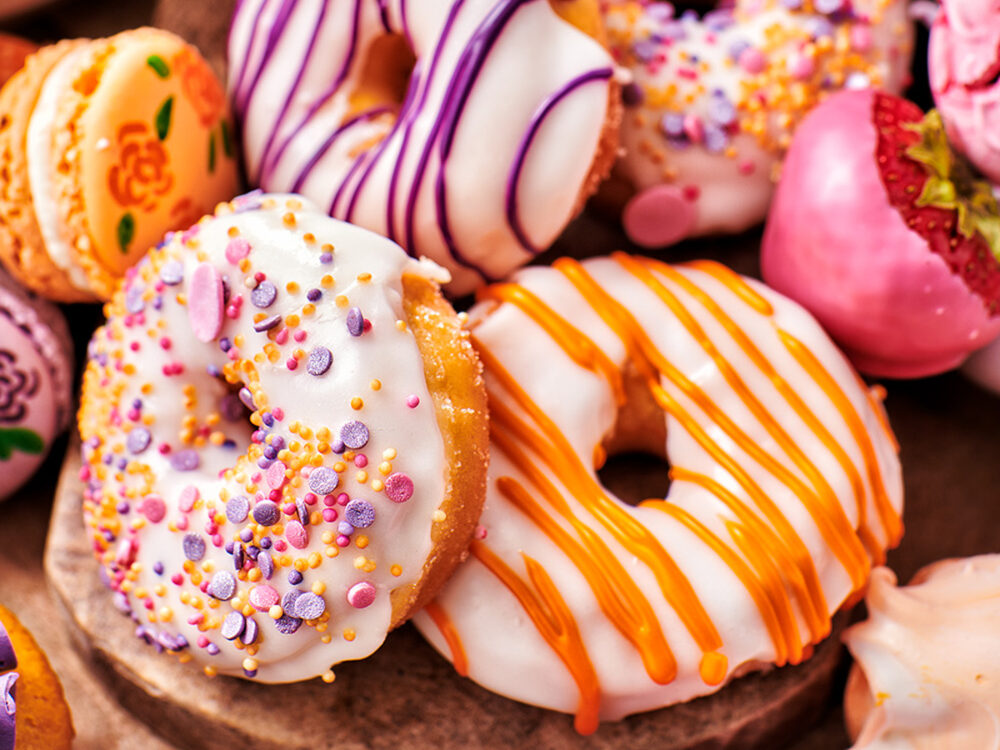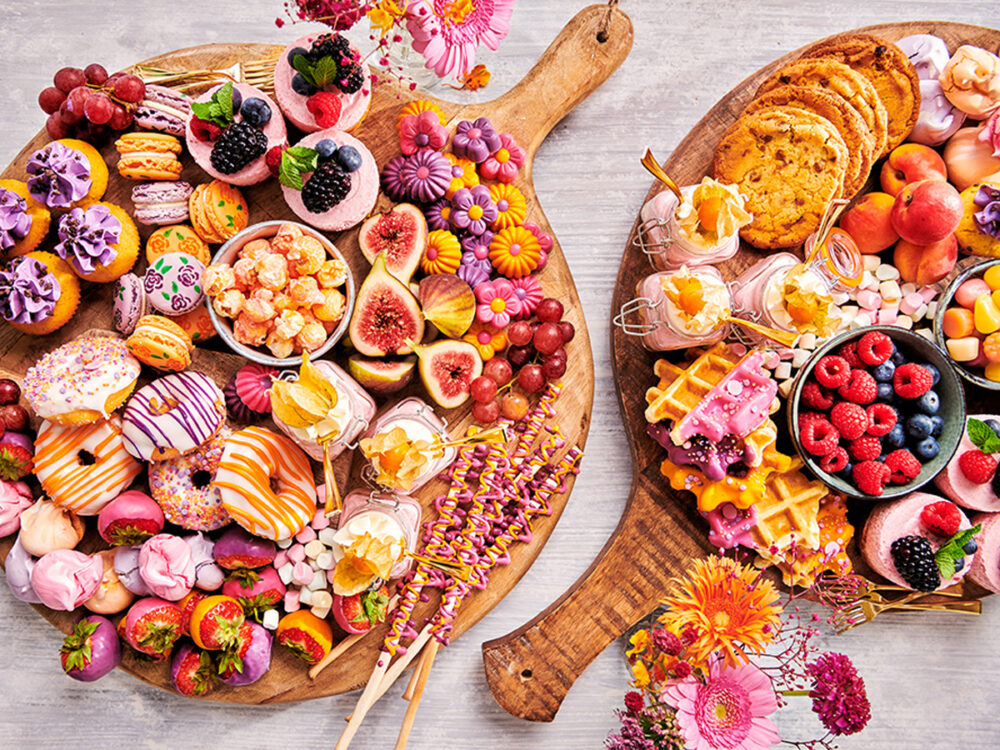 Graze Away Donuts
We love donuts on a grazing platter because they are so divinely delicious and instantly brighten things up with their cheerful colours, drizzles and sprinkles! Place them randomly together, neatly in a row, or stack them!
What you need to make your graze away donuts:
Ingredients
500 g FunCakes Mix for Donuts
400 g FunCakes Dip 'n Drip White
FunCakes Food Colour Gel Orange
FunCakes Food Colour Gel Purple
FunCakes Nonpareils Purple
FunCakes Nonpareils Dark Pink
FunCakes Nonpareils Orange
FunCakes Confetti Metallic Pink
FunCakes confetti Metallic Purple
215 ml water
55 g plantbased oil
Necessities
FunCakes Decorating Bags
Wilton Wide Glide Rolling Pin
Patisse Donut & Bagel Cutter Ø9cm
Frying pan
Roll out the dough to a thickness of about 5 mm and cut out donuts with the cutter. Let it rest under a clean tea towel for 25 minutes.
Heat the deep fryer to 180°C and fry the donuts until light brown for about 3-4 minutes, turning them occasionally while baking. Let them drain on kitchen paper.
Heat some of the FunCakes Dip 'n Drip White in a bowl in the microwave (about 10 seconds) and dip the donuts in it. Sprinkle a mixture of the sprinkles directly onto some donuts.
Color some FunCakes Dip 'n Drip purple and orange and heat in the microwave for a few seconds. Place in a decorating bag and drizzle over the white glazed donuts.
Just a little while before you can enjoy your donuts. Don't forget to share your creation:
#funcakesbyme