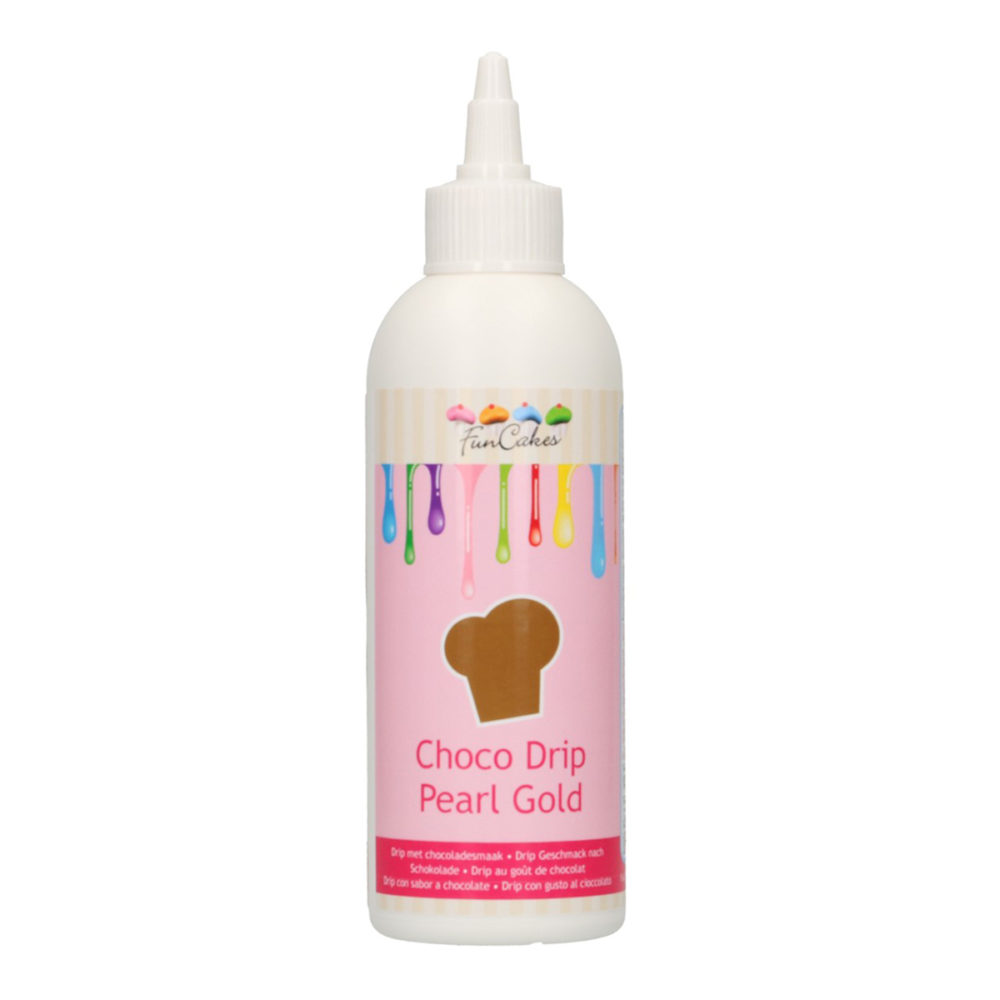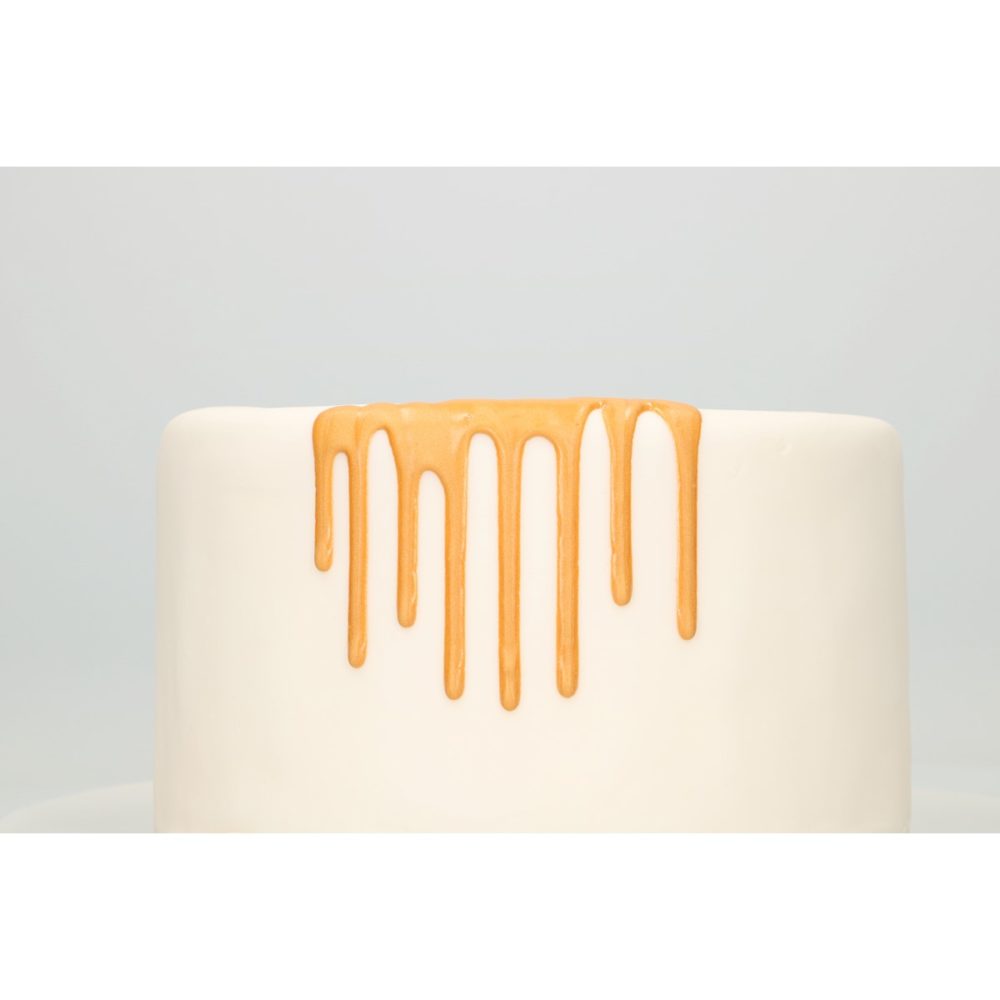 Drip
Choco Drip Gold
Applying a drip on your cake has never been easier with the FunCakes Choco Drip Gold. After heating the drip you can apply it directly on your cake with the handy squeezy bottle, no need for piping bags. Add a beautiful golden pearl drip to all your cakes or drizzle it over cupcakes or cookies or simply add a golden touch to your decoration. The drip has a delicious chocolate flavour.
Sugar, vegetable fat (palm, palm kernel), cocoa butter, thickener: E1422, colour: E171, emulsifier: E322 (soy), colour: E172, flavouring, preservative: E306.
For allergens, see ingredients in bold. May contain traces of: milk, sulphur dioxide and sulphites.
Store in a cool, dry place, max 25 °C.
Nutritional values per 100 g
| | |
| --- | --- |
| Energy | 2483 kJ / 588 kcal |
| Fat | 44 g |
| of which saturated | 36 g |
| Carbohydrate | 48 g |
| of which sugar | 43 g |
| Protein | 0 g |
| Salt | 0 g |
Remove the lid. If you still have a FunCakes Choco Drip with an aluminum seal, please remove the seal completely. Microwave (max. 800 W) for 15-20 seconds, replace lid and shake well. Repeat this until the drip is completely melted. Clean the cap after use with warm water. Can be reheated after use.
Product Update – Improved shelf life and no aluminum seal:
From July 2021 onwards the FunCakes Choco Drip will have a longer shelf life: 20 months instead of 12 months. Also there is no longer a aluminum seal on the bottle. So there is no longer need to remove the seal before use.
Please note that the appearance of the Choco Drip in the packaging may be different, due to white and/or circular marks on the cocoa chocolate. This is better known as cocoa butter bloom or "fat bloom". This "bloom" is caused during the production process when the colouring is cooled or tempered, resulting in uneven crystals. If you melt the Choco Drip again, the spots will disappear and it will work and taste as expected.