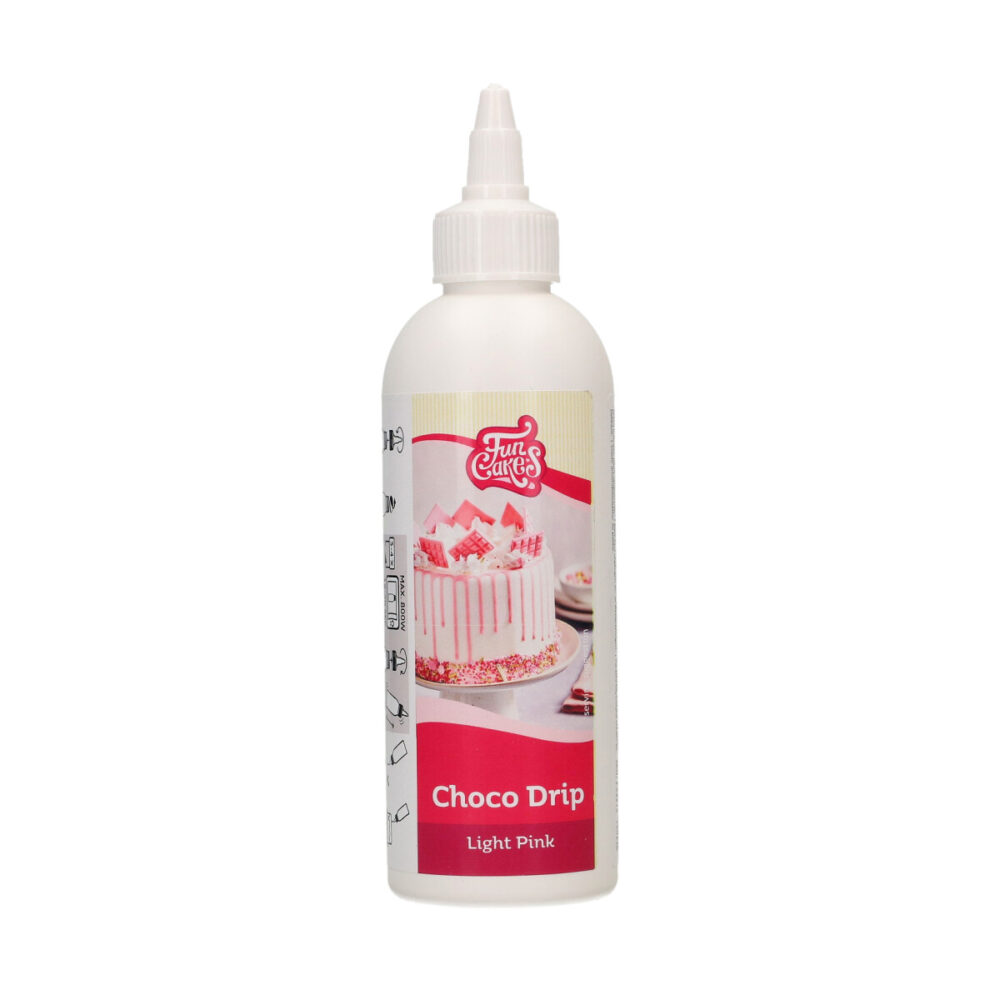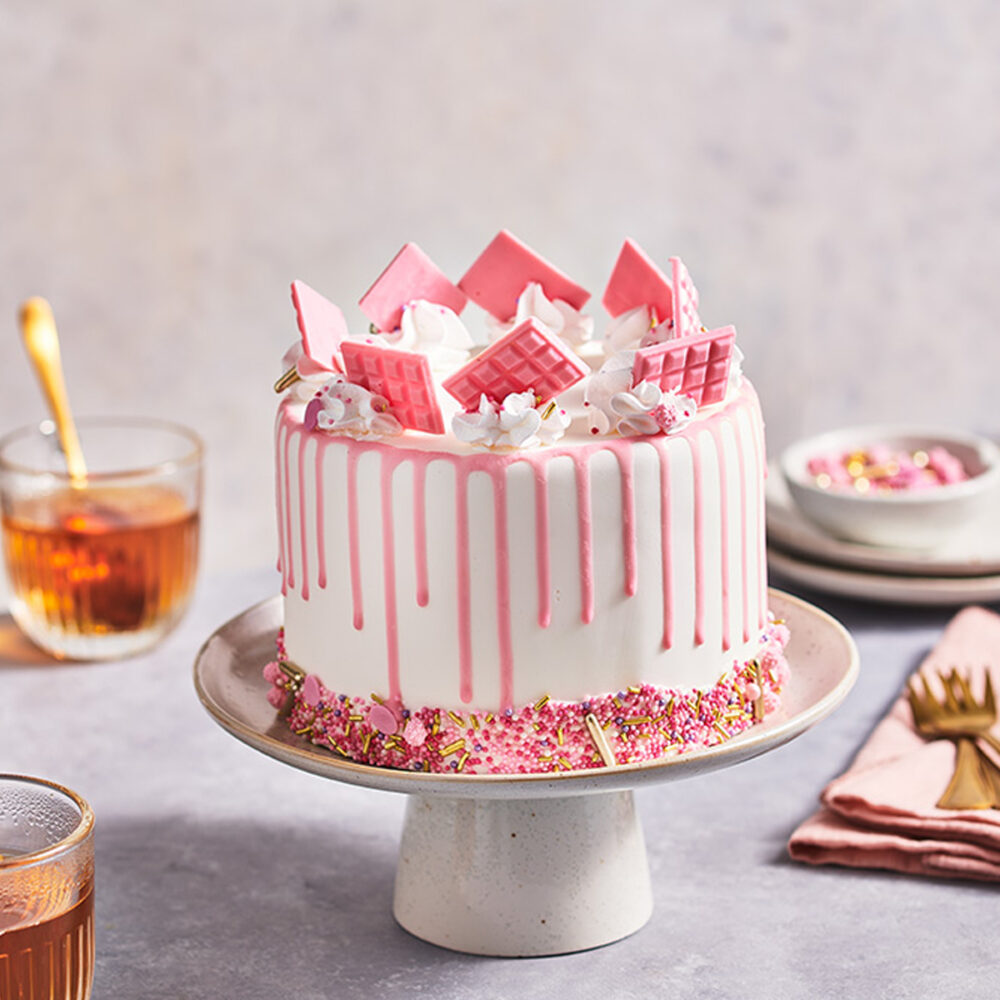 Drip
Choco Drip Light Pink
With the FunCakes Choco Drips you can easily make drip cakes. The Choco Drip comes in a handy spray bottle that you put in the microwave to melt the chocolate. Then you apply the drip directly from the spray bottle to your cake. No need for piping bags anymore! The drip has a delicious chocolate taste and is available in multiple colours. Use this product to apply decorations to treats or cakes as well!
FunCakes Choco Drip Light Pink
Sugar, vegetable fat (palm, palm kernel), colour: E170, cocoa butter, thickener: E1422, emulsifier: E322 (soy), flavouring, preservative: E306, colour: E120.
For allergens, see ingredients in bold.
May contain traces of: milk, sulphur dioxide and sulphites (E220-E228) at concentrations of more than 10 mg/kg or 10 mg/l, expressed as SO2.
Store in a cool, dry place, max 25°C.
Nutritional values per 100 g
| | |
| --- | --- |
| Energy | 2382 kJ / 564 kcal |
| Fat | 41 g |
| of which saturated | 34 g |
| Carbohydrate | 48 g |
| of which sugar | 43 g |
| Protein | 0 g |
| Salt | 0 g |
Remove the cap from the bottle.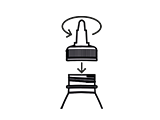 Remove the aluminium seal completely.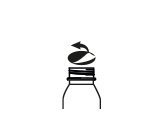 Important product update: temporarily there has not been an aluminium seal on certain batches of the Choco Drip bottles. In this case, only remove the cap and check if you have a bottle with or without seal before you place the bottle in the microwave.
Place the bottle without the seal and cap in the microwave at 800W for 15-20 seconds. Repeat this 3 or 4 times until the chocolate is completely liquid.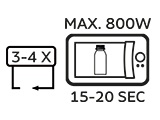 Replace the cap on the bottle and shake the bottle well.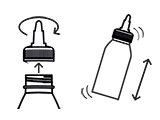 Hold the bottle upside down to check that the chocolate flows out well.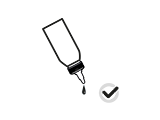 Apply your drip to your cake.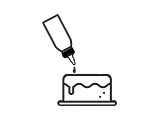 Clean the cap after use with warm water. The bottle can be reheated after use.
Please note that the appearance of the Choco Drip in the packaging may be different, due to white and/or circular marks on the cocoa chocolate. This is better known as cocoa butter bloom or "fat bloom". This "bloom" is caused during the production process when the colouring is cooled or tempered, resulting in uneven crystals. If you melt the Choco Drip again, the spots will disappear and it will work and taste as expected.