How to make a layered cake?
Stacking cakes isn't complicated and with these tips you can easily create the most beautiful stacked cakes for every occasion.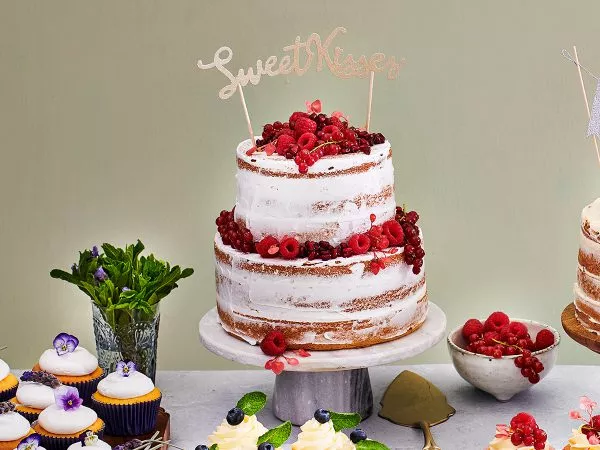 Fill and decorate the cakes that need to get stacked. Make sure all single cakes are on a gold/silver cake board. These cake boards are suitable for a cake of maximum 3 layers. Is your cake bigger or does it contain more layers, then use a cake board or drum which is thicker. This because of the weight of the cake.
Place the lowest cake on a drum which is bigger than the cake itself. Put wooden dowels in the cake and cut them off on the same height as the cake. These dowels are suitable for maximum 3 layered cakes. When you stack more layers or bigger cakes, then use hollow plastic dowels which you cut off equally to the cake as well. For a cake till 25 cm you need to use at least 4 dowels, for bigger cakes use at least 6 to 8 plastic dowels. This way the weight will be better divided.
Place the second cake including the gold/silver cake board on top of the lowest cake. Potentially you can add a bit of buttercream in between the layers to prevent them from moving.
Repeat this step for all other cakes that need to be stacked.