Get more out of your products with these FunCakes hacks
At FunCakes we love to colour outside the lines a little. Put some personal touch and creativity in the mix. Literally. Cause did you know that with many of our baking mixes you can make much more than what it is originally intended for? A slightly different preparation method or baking time sometimes results in a completely new treat. With the tips below you get even more out of your must-have mixes.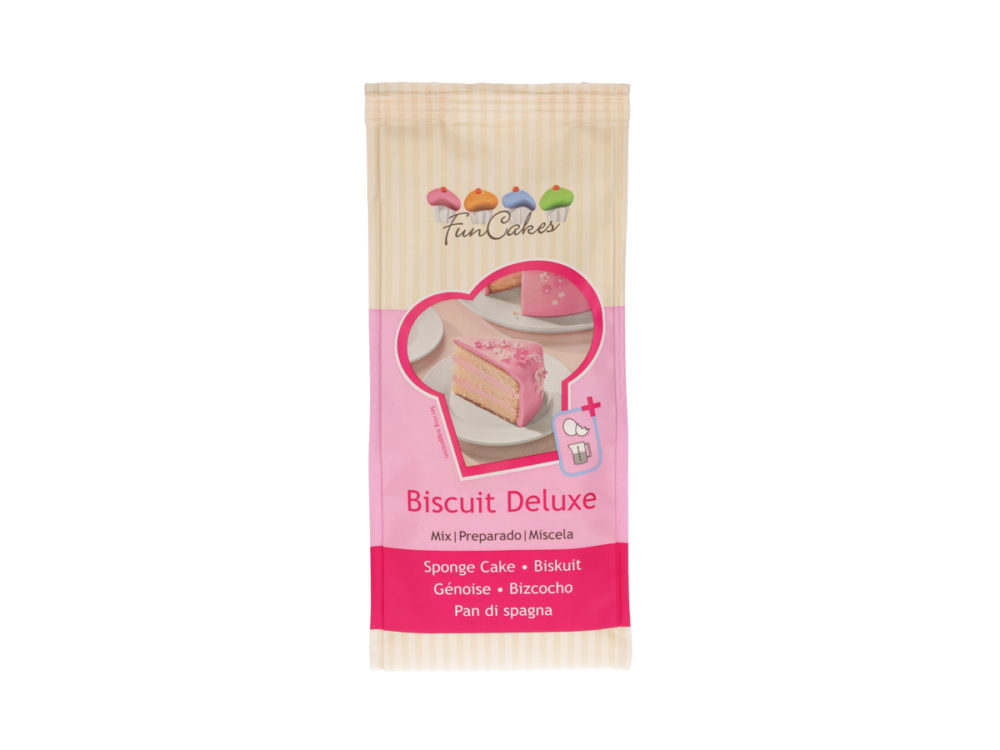 A bit of a baking enthusiast always has a bag of sponge cake mix at home for last-minute cakes. But you certainly don't use the FunCakes Mix for Sponge Cake just for that. For example, you can also use it to make a delicious Moscovian Bundt Cake, lady fingers or Dutch egg cakes!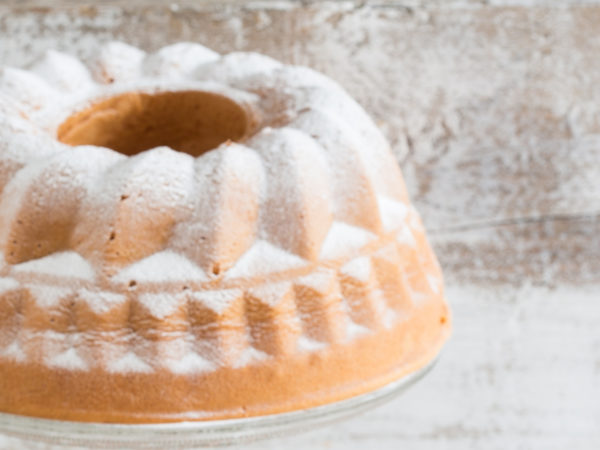 How to use the sponge cake mix
For a Moscovian Bundt Cake
For a Moscovian Bundt Cake made with the FunCakes Mix for Sponge Cake, omit the water, and instead add 4 eggs to 250 g of mix and mix well. Meanwhile, melt 125 g of butter and let it cool down. Fold the melted, cooled butter into the sponge cake mixture. Make sure the butter is completely absorbed and fill a bundt cake pan with the batter. Maintain the same temperature and baking times as with a 20 cm sponge cake, so 30-35 minutes in a preheated oven at 175°C (convection oven 160°C).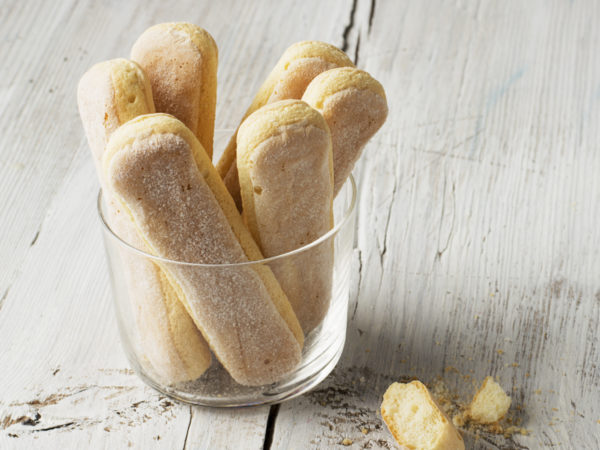 Or use your sponge cake mix
To make your own sponge fingers
Fancy a tasty tiramisu for dessert but no sponge fingers to hand? You can make those yourself with the sponge cake mix too! Stick to the preparation method of the packaging, only add the batter into a piping bag with tip #1A. Pipe stripes of about 10 cm long on a baking tray covered with parchment paper and sprinkle with granulated sugar. The ladyfingers will flare out, so make sure you keep enough space in between them. Bake the sponge fingers for approx. 10 minutes in a preheated oven at 150°C (convection oven 130°C)! For a regular tiramisu you need 200 g of sponge mix, 3-4 eggs (160 g) and 20 ml of water.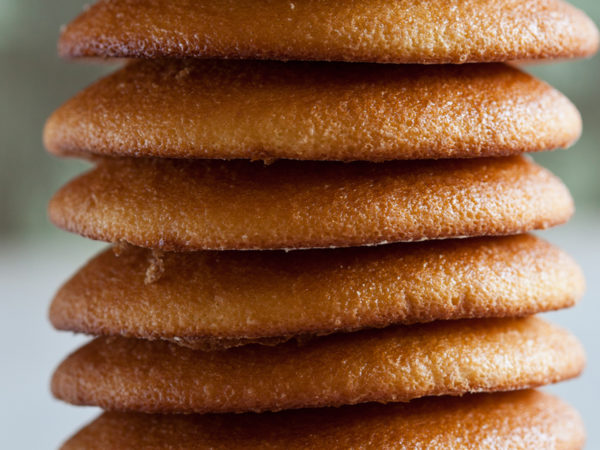 There's even more in this mix?
Oh, yes! Dutch egg cakes
The delicious light batter of the sponge cake mix is also suitable for making Dutch egg cakes! The preparation of the mix is the same, except you spray 10 cm rounds on a baking tray covered with baking paper. Place it in a preheated oven at 170°C (convection oven 150°C) for 15 minutes and your egg cakes are ready!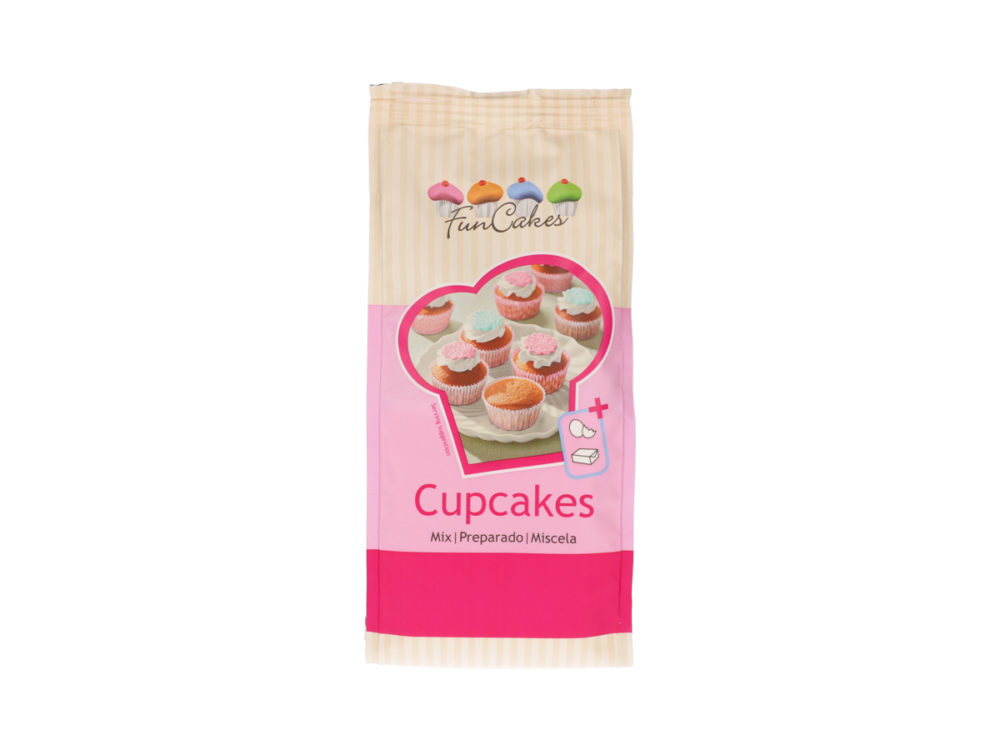 Honestly, we also only found out about this recently. But you can use our Mix for Cupcakes to bake delicious cookies. Not those perfectly straight shortbread cookies of course, but the more robust Chocolate Chip Cookies. Just add a little less butter and eggs than you would add for cupcakes! How exactly do you proceed?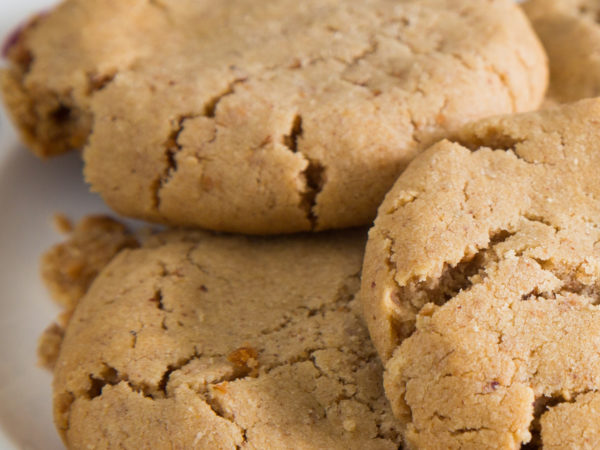 Turning cupcakes..
..into cookies
Mix or knead 400 g of cupcake mix, 125 g butter and 1 egg into a dough. Then knead through Chocolate Chunks in your favourite taste. Shape the dough into a roll of about 5 cm in diameter and wrap it in plastic foil. Let it set in the refrigerator for at least an hour, but preferably a few hours. Then cut the roll into slices with a thickness of about 2 cm and place on a baking tray covered with baking paper. Bake the cookies for 13-15 minutes in a preheated oven at 180°C (convection oven 160°C).
This FunCakes hack also works for other cake mixes, so try Ruby Cookies or Limoncello Cookies (delicious with the white Chocolate Chunks!) or Dutch caramel cookies! Oelalaa …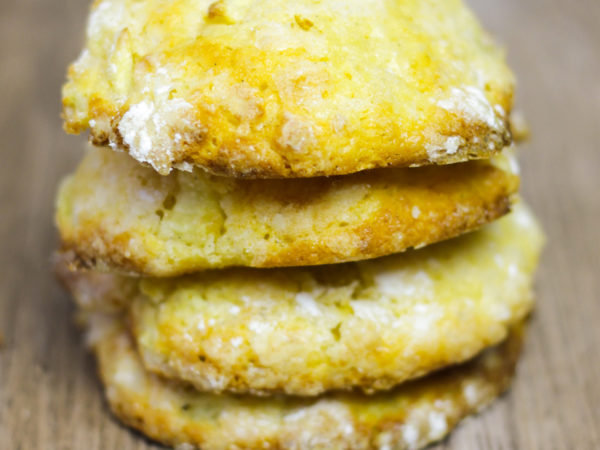 The more the merrier
Let's add apple!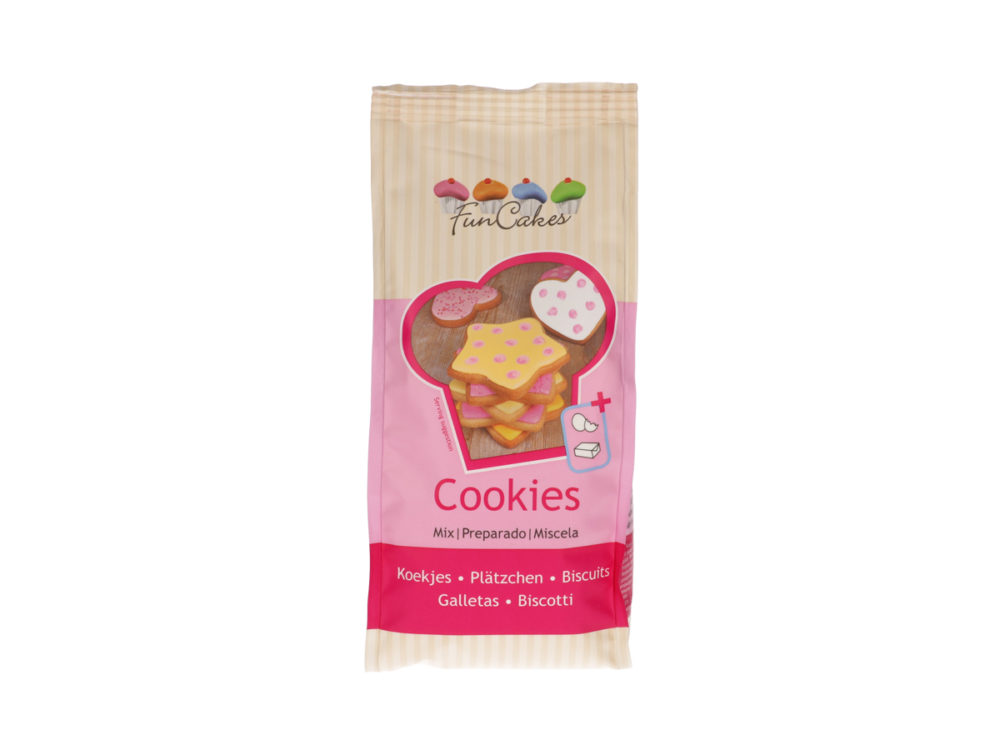 With the FunCakes Mix for Cookies you can also make a lot of other types of cookies than just the tight cookies that are shown on the packaging. By adding some brown sugar and baking powder to the standard recipe and baking some almond paste in between two layers of dough, you can make the two types of Dutch almond cookies below.
By also adding some gingerbread spices to the dough, you can use it to make filled speculoos. Check the recipes for the exact preparation methods of these hacks and get started!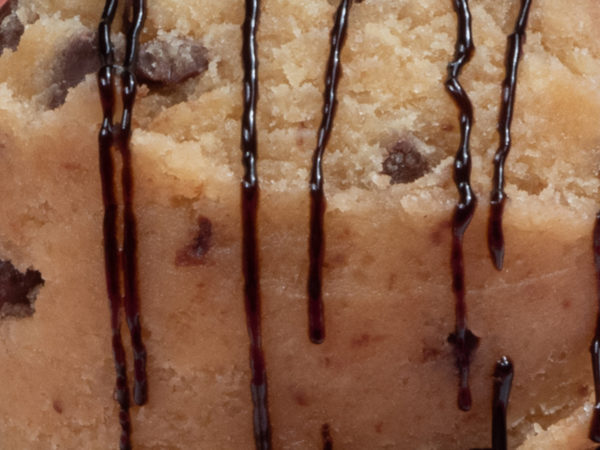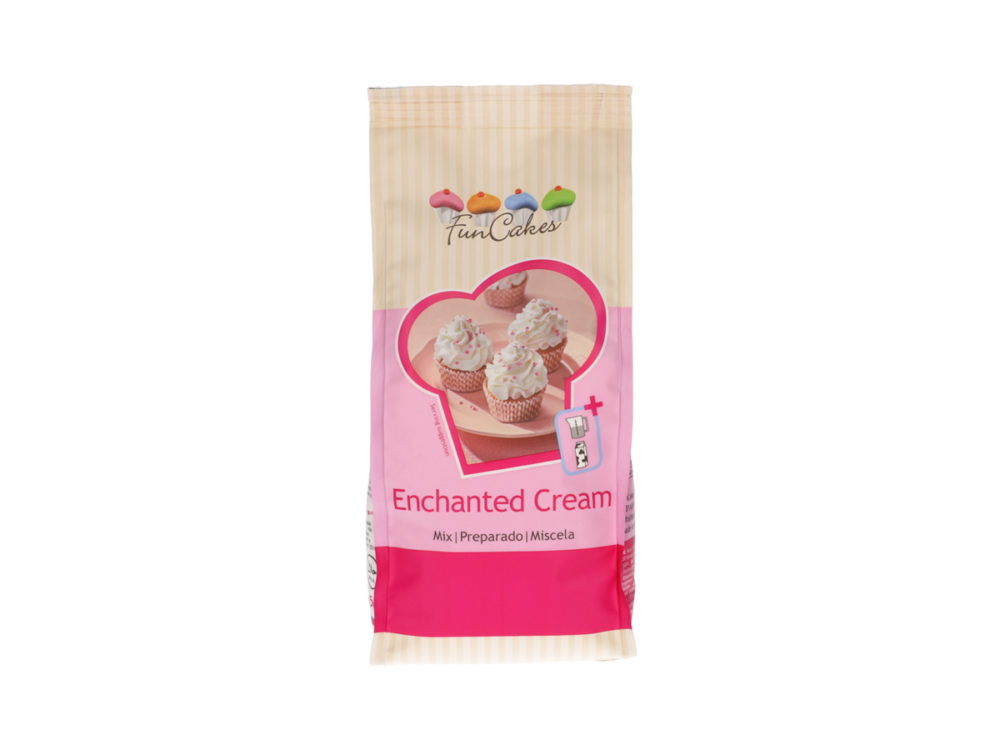 Before, we've already written about all kinds of surprising ingredients to add to our Mix for Enchanted Cream®. No hacks, but special combinations that you might not think off at first. Read about them here.
Nevertheless, we think that this Enchanted Cream®-Bavarois combination should also be included in this list of FunCakes hacks, because you can easily combine two FunCakes products into a new type of filling or topping! To do this, whisk the Mix for Enchanted Cream® with only water in a 1:1 ratio, so for example 250 g mix with 250 ml water. Then mix 50 g of bavarois mix with 60 ml water and fold this through the Enchanted Cream®. This way you can make creams with the flavours of our bavarois mixes!
Did you discover a nice hack yourself that you would like to share with us and other home bakers? Submit it by sending an email to marketing@funcakes.com and we'll add it to this blog!