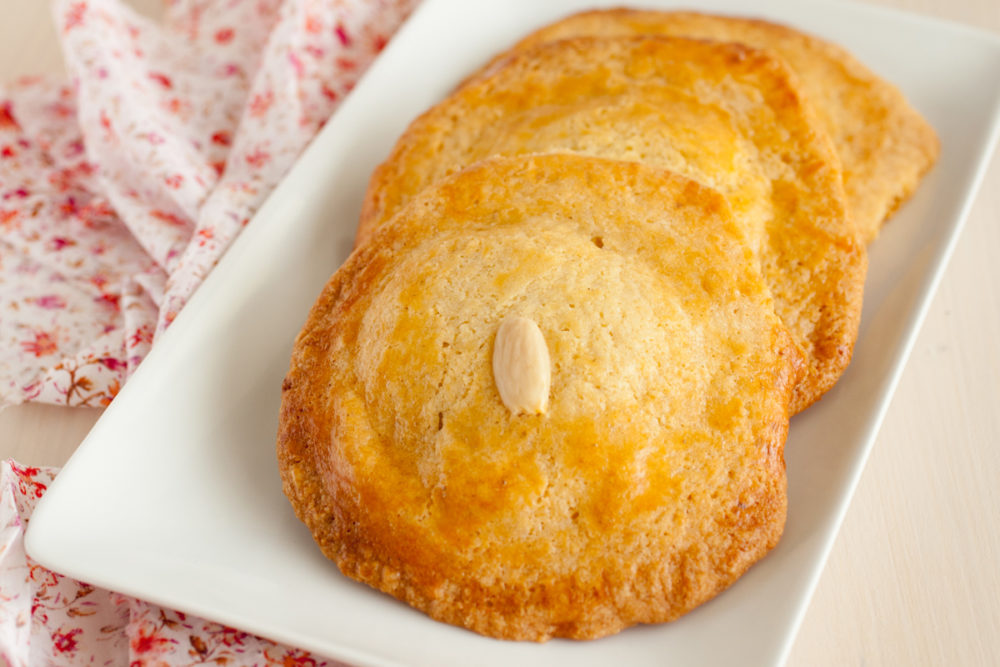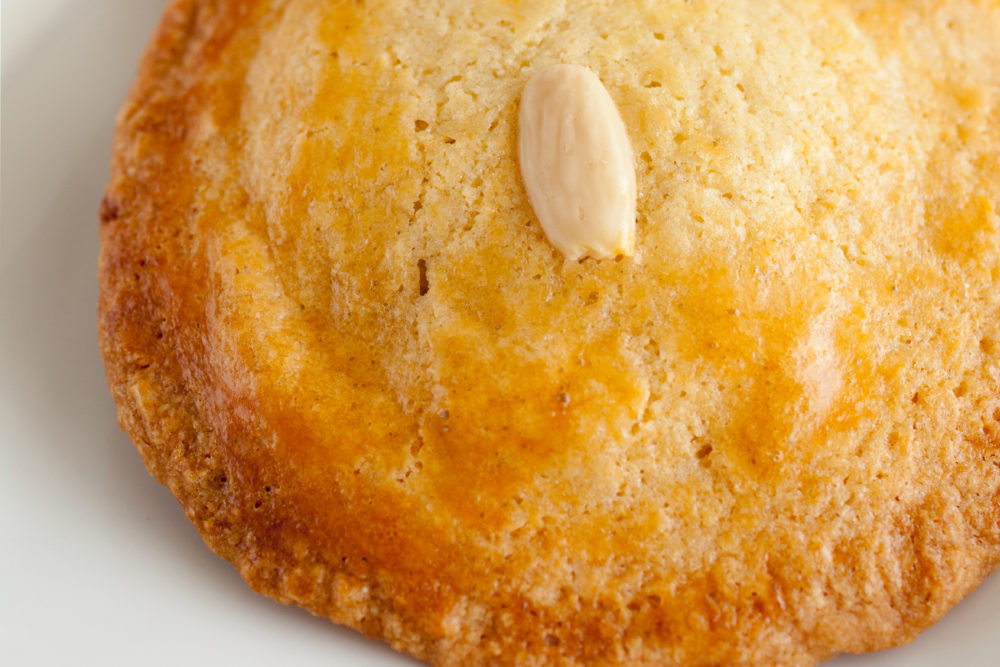 Almond cookies
This typical Dutch cookie is a real treat. From young to old, everyone will love this almond cookie.
What you need to make your almond cookies:
Ingredients
400 g FunCakes Mix for Cookies
10 g FunCakes baking powder
250 g almond paste
20 g caster sugar
125 g unsalted butter
1 egg (approx 50 g)
Almonds
Necessities
FunCakes baking paper
FunCakes Magic Roll out Powder
Wilton round cookie cutter
Wilton cooling grid
Preheat the oven to 170°C (convection oven 150°C).
Prepare 400 gram FunCakes Mix for Cookies as indicated on the package. Add the caster sugar and the baking powder and knead it into a ball. Let the dough rest in the fridge for at least one hour.
Roll out the dough on a surface covered with Magic Roll out Powder. Cut out equal rounds of dough with the cookie cutter. Place on half of them a small boll of almond paste. Place a second round on the almond boll and press the edges with your fingers.
Place the cookies on a baking tray covered with baking paper. Brush the upper sides with a beaten egg and put an almond in the center of each cake. Bake the cookies in about 25 – 30 minutes until golden brown. Then let them cool well on the cooling grid.
Just a little while before you can enjoy your cookies. Don't forget to share your creation:
#funcakesbyme