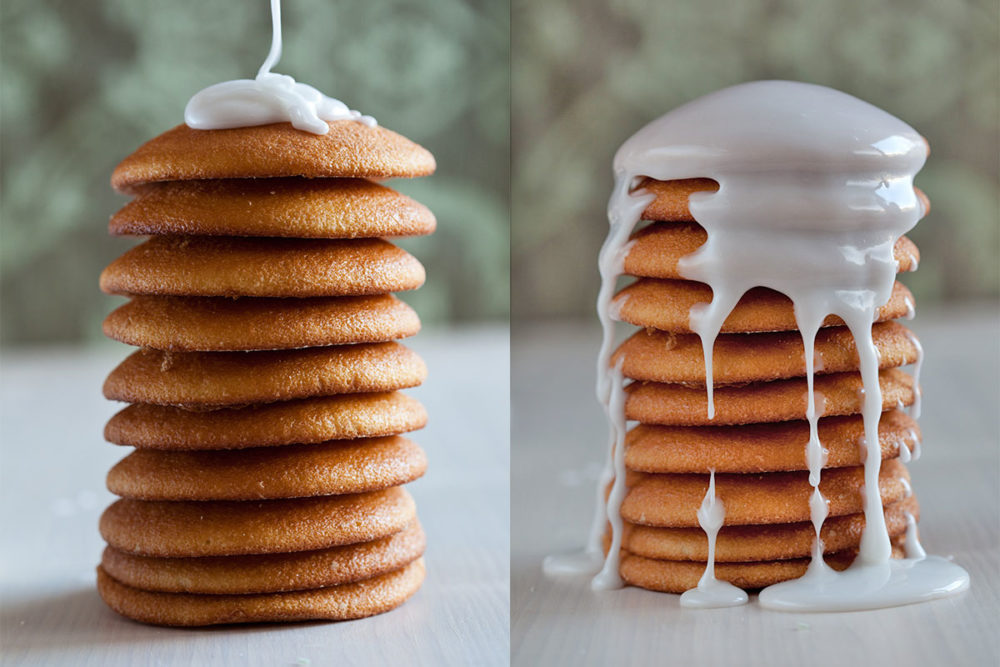 Dutch egg cakes with dip 'n drip
A tasty recipe to make your own egg cakes. Quick, easy and also delicious. As a tasty snack or fun to hand out. It's a perfect recipe for everything.
Ingredients
250 g FunCakes Mix for Sponge Cake Deluxe
FunCakes Dip 'n Drip White
25 ml water
4 eggs (approx. 200 g)
Necessities
FunCakes Decorating Bags
Wilton Cooling Grid
Wilton Parchment Roll
Preheat the oven to 170 °C (convection oven 150°C)
Prepare 250 grams of FunCakes Mix for Sponge Cake Deluxe as indicated on the package. Cover a baking sheet with parchment paper. Fill a decorating bag with the batter and pipe 10 cm circles on the parchment paper. Bake the egg cakes for 15 minutes in the middle of the preheated oven and let them cool down on a cooling grid.
Put the dip 'n drip in a bowl suitable for the microwave. Heat this for approx. 1 minute at 340 W to maximum 37°C
Put the dip 'n drip in a decorating bag and decorate the egg cake with the dip 'n drip
Just a little while before you can enjoy your cookies. Don't forget to share your creation:
#funcakesbyme