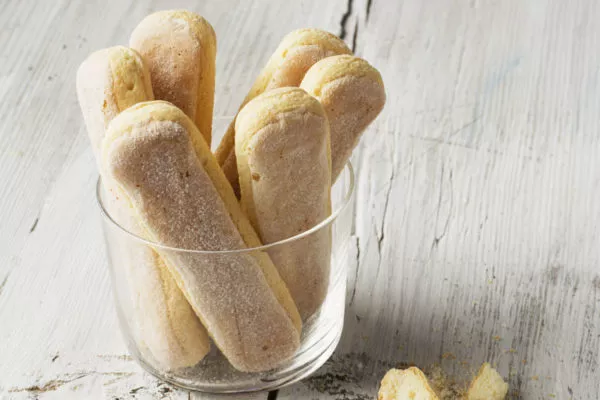 Sponge Fingers
Looking for a nice classic snack? It is very simple to make and very tasty. Get started quickly!
What you need to make your sponge fingers:
Ingredients
100 g FunCakes Mix for Sponge Cake
1 1/2 egg (approx. 75 g)
1 tbsp water
Granulated sugar
Necessities
FunCakes Decorating Bags
Wilton Parchment Paper
Preheat the oven to 200°C (convection oven 180°C).
Prepare 100 grams of FunCakes Mix for Sponge Cake and add 76 gram beaten egg and 1 tablespoon water. Mix the batter approx. 8 minutes on high speed and then mix it low speed for another 2 – 3 minutes.
Sprinkle a layer of sugar on the baking paper. Fill a decorating bag with the batter and cut of the top, with a dia of 8 mm. Pipe long stripes of batter on the sugar. Bake the sponge fingers in approx. 8 minutes in the middle of the preheated oven. Adapt the heat of the oven back to 100°C with the door a bit open and bake the fingers for another 15 minutes. After baking, let it cool down completely using a cooling grid.
Just a little while before you can enjoy your treats. Don't forget to share your creation:
#funcakesbyme