Christmas! Finally time, right before a new year, to check out and reload. Cocooning. To retreat with family and friends to a warm home full of candles and a fireplace. Walks through misty, cold landscapes. The smells of hot chocolate and spicy cake deliciously mixing together. Gezellig! The Dutch would say. Hygge, according to the Danes. Whatever you call it, Christmas is the perfect time for it. And baking never feels better than in these moments.
It's the most wonderful time of the year. Especially with a little help from FunCakes! On this page you will find everything you need to make it a deliciously unforgettable Christmas: the finest Christmas dessert inspirations, the tastiest recipes, nicest products and handy tips & tricks. Got inspired and ready to get started? Check our points of sale to get your products right away.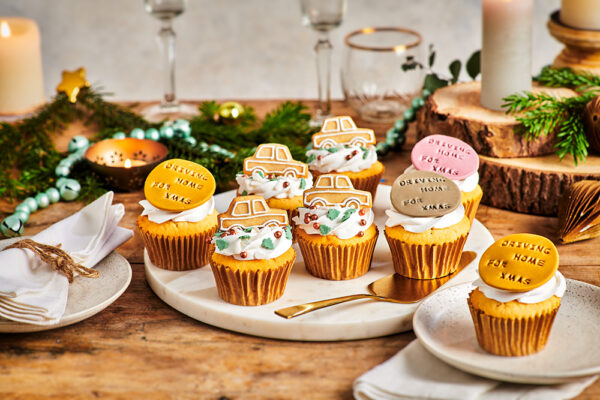 Featured recipe
Christmas cupcakes with car cookies
These festive cupcakes will instantly bring out the Christmas spirit in you. Decorate them with sugar paste, cookies and sprinkles, take them to the office or eat them for dessert at Christmas dinner. Share the Christmas spirit with your loved ones.
Prepare the sugar paste a day before. Roll it out, cut out rounds and press a text into them with the stamps.
Prepare the FunCakes Mix for Cookies according to the instructions on the package.
After cooling, cut out little cars and bake the cookies for 10-12 minutes.
Prepare the FunCakes Mix for Royal Icing and decorate the cookies with it.
Prepare the FunCakes Mix for Cupcakes and bake them for 18-22 minutes.
Decorate the cupcakes with Enchanted Cream®, car cookies and sugar paste text tiles.
Click on the button below to find the complete recipe with all ingredients and baking times.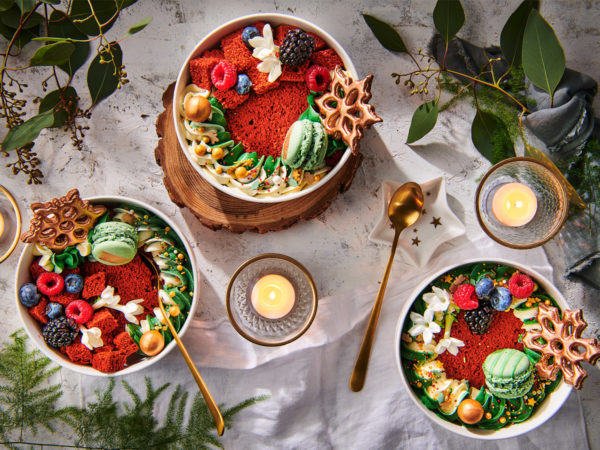 Baking with Christmas colours
Red Velvet Cake
Red and green are the traditional Christmas colours. And although we love to get creative with new styles and colours, we do think red and green give that ultimate Christmas look to your home, your diner table and your cakes. The Mix for Red Velvet Cake has a stunning fire red colour and is therefore a must-have Christmas baking mix. Whether you decide to use it for a traditional red velvet cake, or for cupcakes, cake bowls or a loaf, it cannot be missed this holiday season.
Featured product
Sprinkle Christmas all around
Take your favourite treats or signature recipes and give them the holiday vibes by adding one of our many Christmas sprinkles or edible decorations on top. It doesn't get any easier. And during the busy holidays, easy might be exactly what you need.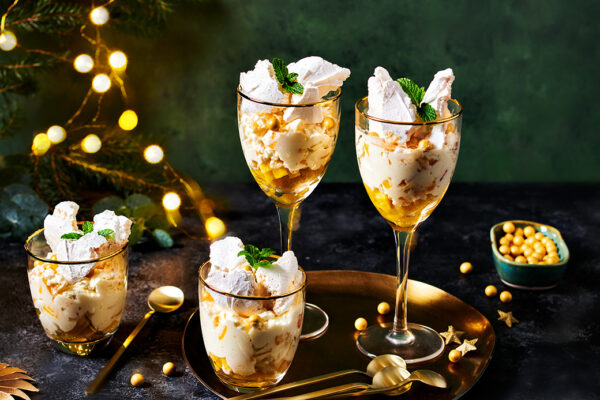 The finest Christmas desserts
Are you in charge of this years Christmas dessert? Then you're probably wondering what to make. To get you started, in this blog we have selected 10 delicious desserts that are perfect for Christmas dinner! From cupcakes to desserts in a glass and from recipes that take 15 minutes to recipes that require a bit more preparation. Happy baking and merry Christmas!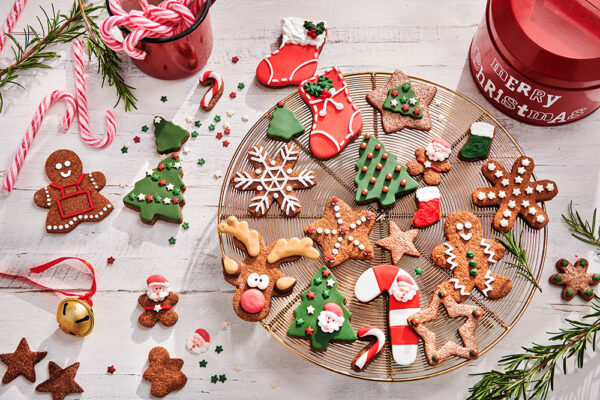 Tip!
Get the most out of your products
As much as we love Christmas, it's also a time with and abundance of food and lots of delicious products going to waste. Not necessary at all! With the tips below you learn how to use your leftovers or save them properly for another time. This will get the most out of your products and, (big plus!) you will get to enjoy your treats some more.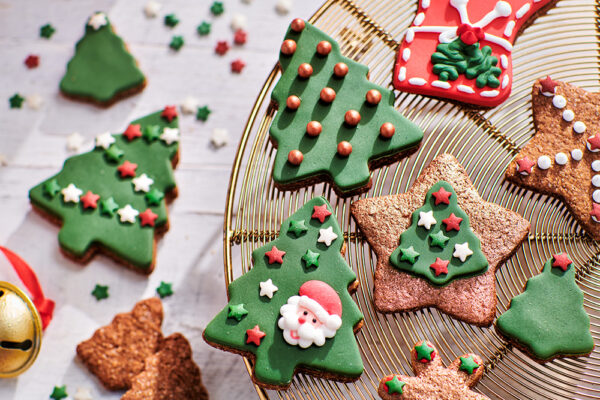 Mix for Gingerbread
1 mix: 4 different treats
Another great way of getting the most out of your products is by using the same product for multiple treats. Saving you a lot of time and energy! And with a little bit of creativity it will look like your serve something different every time. For example, check out the recipes below. All made with the Mix for Gingerbread, all completely different recipes. Which one's your favourite?
Christmas shopping
Did you get inspired and ready to get started? You can easily shop your Christmas products at a store nearby or online at one of the many web shops. Find a point of sale via the button below!