Christmas! Finally time, right before a new year, to check out and reload. Cocooning. To retreat with family and friends to a warm home full of candles and a fireplace. Walks through misty, cold landscapes. The smells of hot chocolate and spicy cake deliciously mixing together. Gezellig! The Dutch would say. Hygge, according to the Danes. Whatever you call it, Christmas is the perfect time for it. And baking never feels better than in these moments.
It's the most wonderful time of the year. Especially with a little help from FunCakes! On this page you will find everything you need to make it a deliciously unforgettable Christmas: the finest Christmas dessert inspirations, the tastiest recipes, nicest products and handy tips & tricks. Got inspired and ready to get started? Check our points of sale to get your products right away.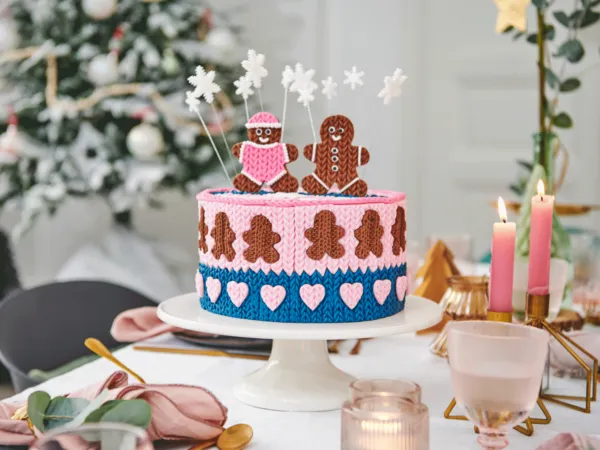 Featured recipe
Knitted Christmas cake
Get ready for the holidays with our recipe for a knitted Christmas cake! This amazing cake, with a knitted pattern, gingerbread cookies & more, will be the centerpiece of your Christmas dinner! And it's twinning with the FunCakes Christmas Sweater 😉
• Prepare 250 g FunCakes Mix for Biscuit Deluxe as indicated on the package. Spoon this into the baking pan and bake the cake for about 30-35 minutes until done.
• Prepare 300 g FunCakes Mix for Buttercream as indicated on the package. Flavour to taste with the FunCakes Flavour Paste Lebkuchen.
• Knead the brown sugar paste well and use the Karen Davies Mould Coarse Knitted Ribbed Decorative Edge to make a few slices. Cut out small gingerbread men from these.
Check out the recipe here!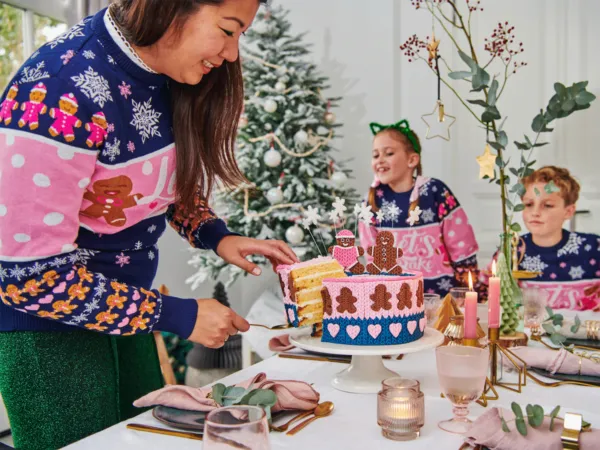 Limited edition!
The FunCakes Christmas sweater
'Tis the season to be jolly, and what better way to spread the baking joy than with our exclusive Christmas Sweater! Embrace the spirit of the holidays in style and comfort while celebrating the warm, delectable world of FunCakes.
This cozy masterpiece is not just a sweater; it's a sweet journey through the wonderful world of baking. With a perfect blend of whimsy and tradition, our Christmas Sweater is a delightful tribute to everything that makes the holiday season so special. Baking enthusiasts, get ready to wear your passion on your sleeve (quite literally)!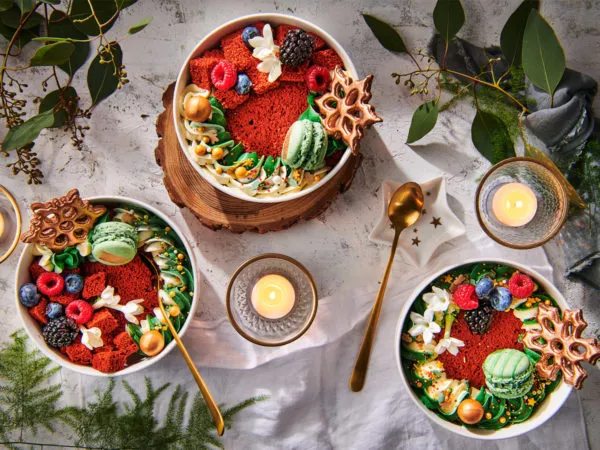 Baking with Christmas colours
Red Velvet Cake
Red and green are the traditional Christmas colours. And although we love to get creative with new styles and colours, we do think red and green give that ultimate Christmas look to your home, your diner table and your cakes. The Mix for Red Velvet Cake has a stunning fire red colour and is therefore a must-have Christmas baking mix. Whether you decide to use it for a traditional red velvet cake, or for cupcakes, cake bowls or a loaf, it cannot be missed this holiday season.
Featured product
Chocolate Decorations
Celebrate the joy of Christmas with our delightful FunCakes Chocolate Decorations! Elevate your cupcakes, cakes, and treats to a new level of beauty and deliciousness. Crafted from authentic Belgian chocolate, this set of 24 decorations adds a touch of sweetness to your festive creations. Spread the holiday cheer with every bite, making your Christmas desserts extra special!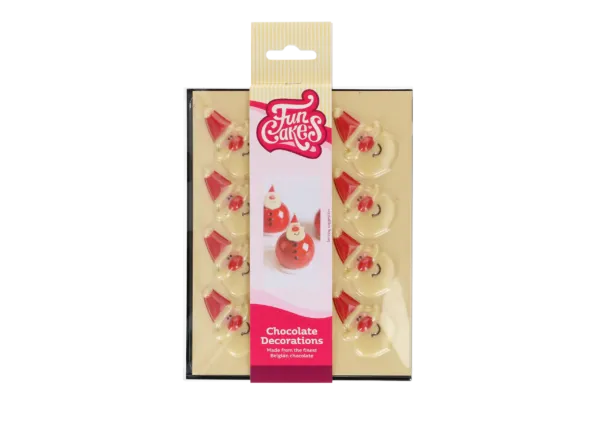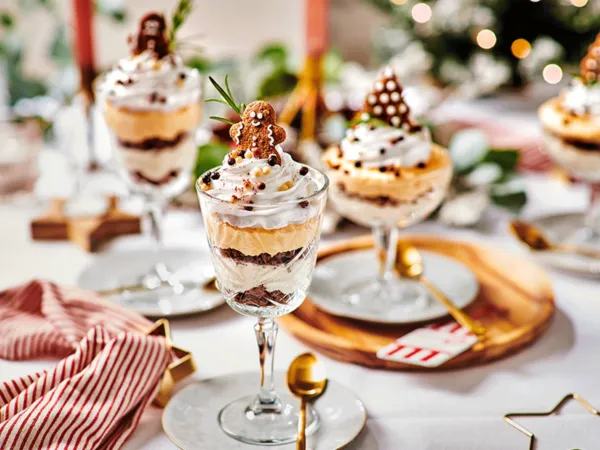 The finest Christmas desserts
Are you in charge of this years Christmas dessert? Then you're probably wondering what to make. To get you started, in this blog we have selected 10 delicious desserts that are perfect for Christmas dinner! From cupcakes to desserts in a glass and from recipes that take 15 minutes to recipes that require a bit more preparation. Happy baking and merry Christmas!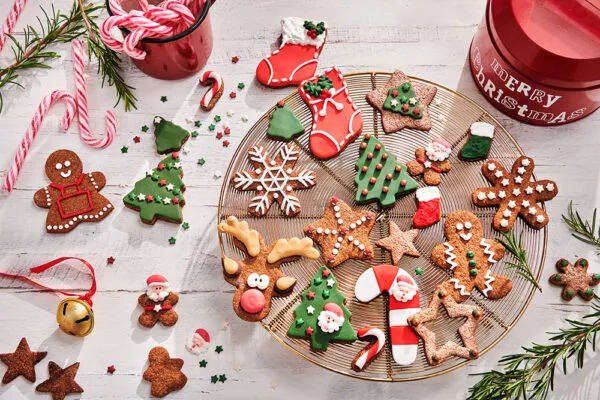 Tip!
Get the most out of your products
As much as we love Christmas, it's also a time with and abundance of food and lots of delicious products going to waste. Not necessary at all! With the tips below you learn how to use your leftovers or save them properly for another time. This will get the most out of your products and, (big plus!) you will get to enjoy your treats some more.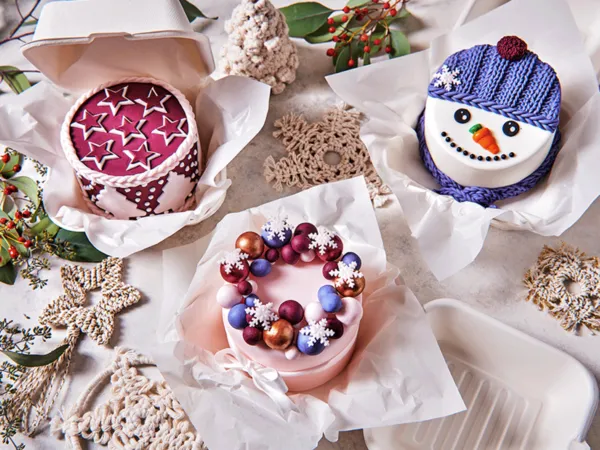 trend alert!
Make your own bento cake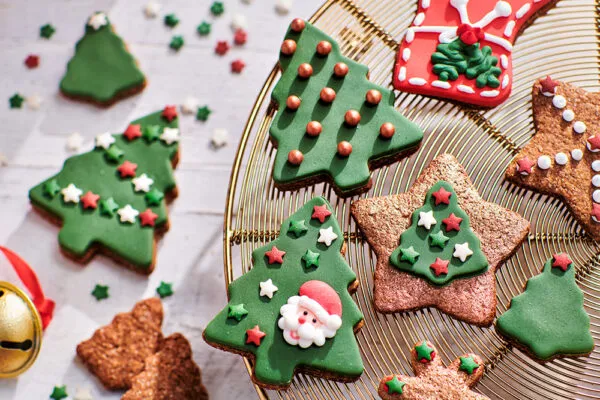 Mix for Gingerbread
1 mix: 4 different treats
Another great way of getting the most out of your products is by using the same product for multiple treats. Saving you a lot of time and energy! And with a little bit of creativity it will look like your serve something different every time. For example, check out the recipes below. All made with the Mix for Gingerbread, all completely different recipes. Which one's your favourite?
Christmas shopping
Did you get inspired and ready to get started? You can easily shop your Christmas products at a store nearby or online at one of the many web shops. Find a point of sale via the button below!