Limited Edition FunCakes Christmas Sweater
'Tis the season to be jolly, and what better way to spread the baking joy than with our exclusive Christmas Sweater! Embrace the spirit of the holidays in style and comfort while celebrating the warm, delectable world of FunCakes.
This cozy masterpiece is not just a sweater; it's a sweet journey through the wonderful world of baking. With a perfect blend of whimsy and tradition, our Christmas Sweater is a delightful tribute to everything that makes the holiday season so special. Baking enthusiasts, get ready to wear your passion on your sleeve (quite literally)!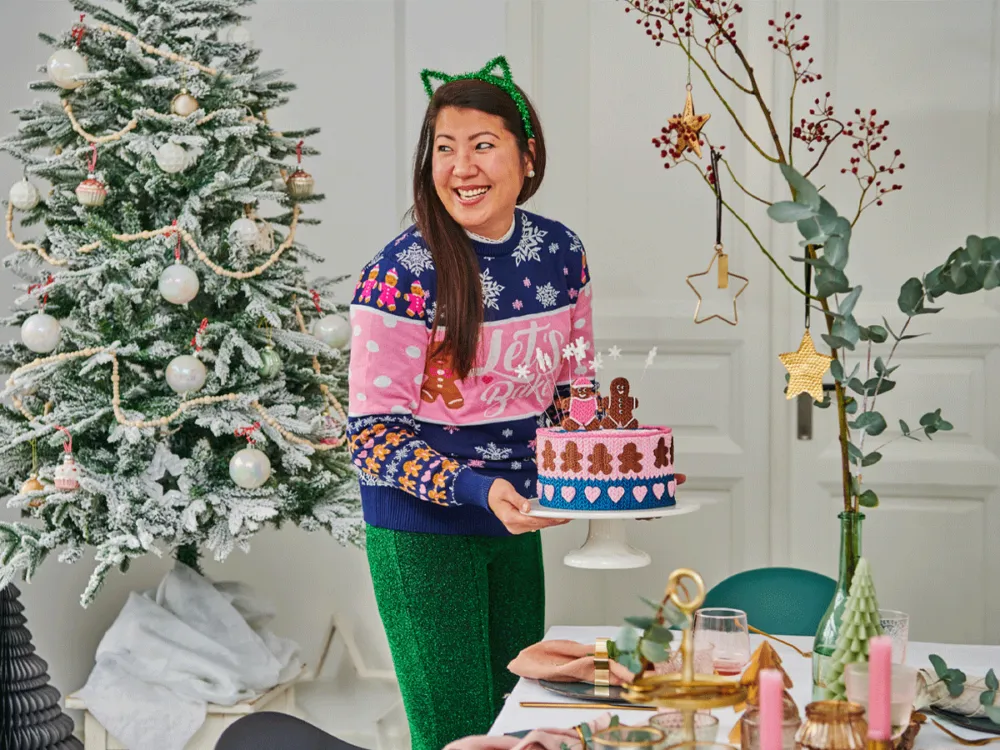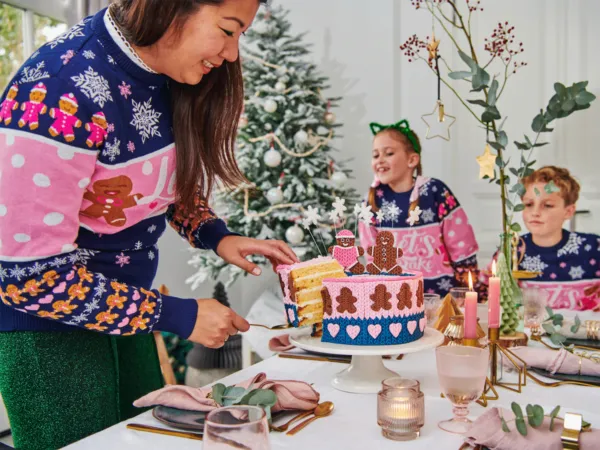 Style & bake!
Whether you're busy whipping up our Enchanted Cream for your Christmas dessert in the kitchen or simply savoring the joy of the season, our Christmas Sweater is the perfect companion. Spread warmth and cheer while embracing the true essence of FunCakes and the holiday spirit.
Don't miss out on this baking fashion statement – our limited edition Christmas Sweater is bound to sell out fast! Embrace the festive vibes and let your love for baking shine bright. Get ready to celebrate a Merry FunCakes Christmas with us!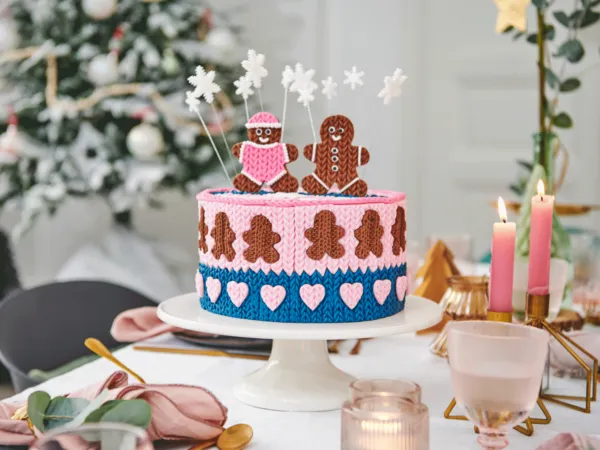 Start baking in your Christmas sweater!
Knitted Christmas cake
Get ready for the holidays with our recipe for a knitted Christmas cake! This amazing cake, with a knitted pattern, gingerbread cookies & more, will be the centerpiece of your Christmas dinner! And it's twinning with the FunCakes Christmas Sweater 😉
• Prepare 250 g FunCakes Mix for Biscuit Deluxe as indicated on the package. Spoon this into the baking pan and bake the cake for about 30-35 minutes until done.
• Prepare 300 g FunCakes Mix for Buttercream as indicated on the package. Flavour to taste with the FunCakes Flavour Paste Lebkuchen.
• Knead the brown sugar paste well and use the Karen Davies Mould Coarse Knitted Ribbed Decorative Edge to make a few slices. Cut out small gingerbread men from these.
Check out the recipe here!