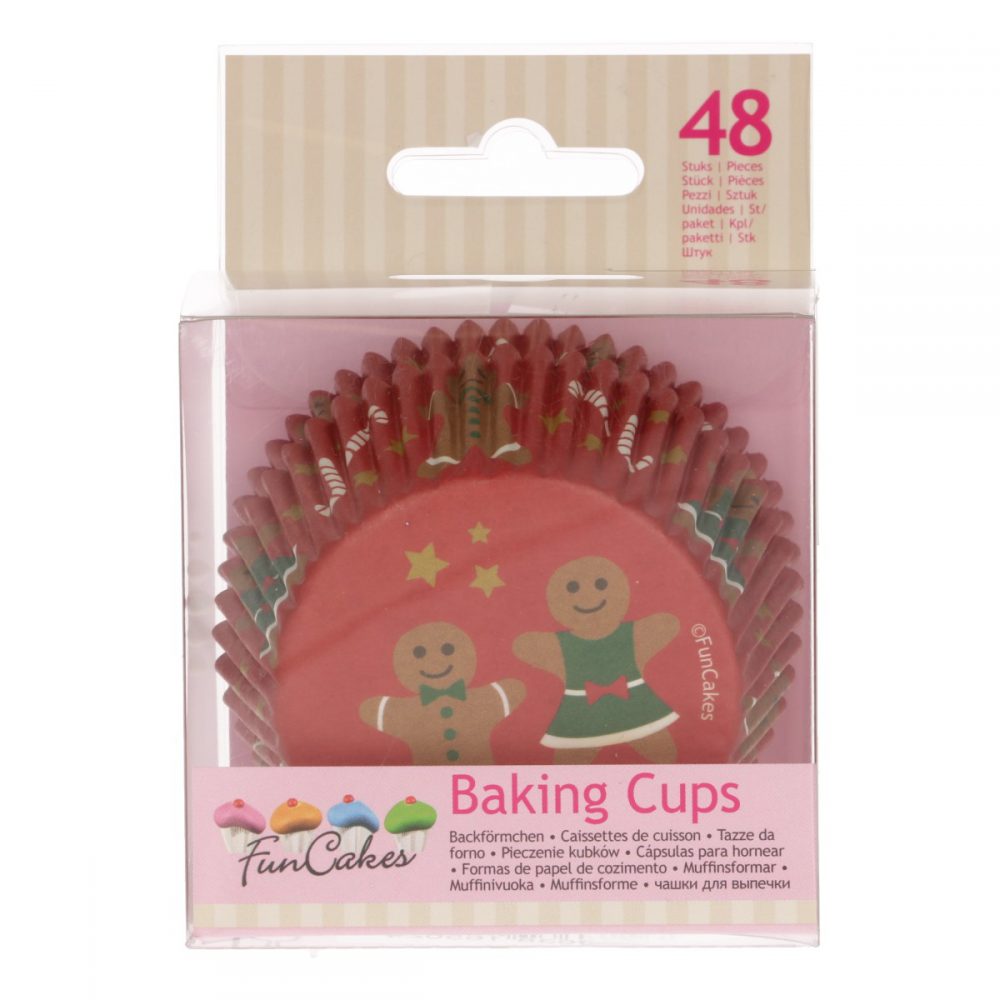 Baking cups
Baking Cups Gingerbead
Baking are ideal for baking delicious cupcakes, muffins and brownies. The beautiful colors of the baking cups are retained during baking and give your homemade creations an extra beautiful look. You can also use the baking cups to nicely present your other treats, like petit fours, candy or a dessert.
With the beautiful colours and patterns of the FunCakes baking cups you adjust your creations to different themes and they make your decorations look even more beautiful.
The baking cups are made of a high quality greaseproof paper and are approximately 3,2 cm high and have a Ø 5 cm. A box contains 48 baking cups.
Use the baking cups in combinations with a cupcake or muffin pan for the best result.