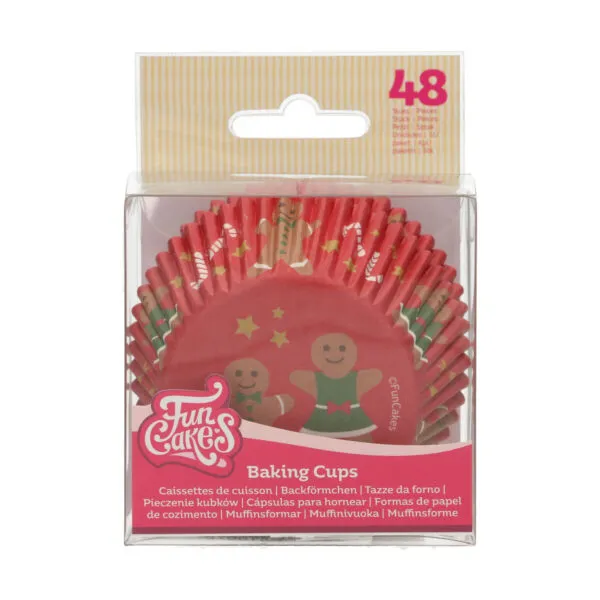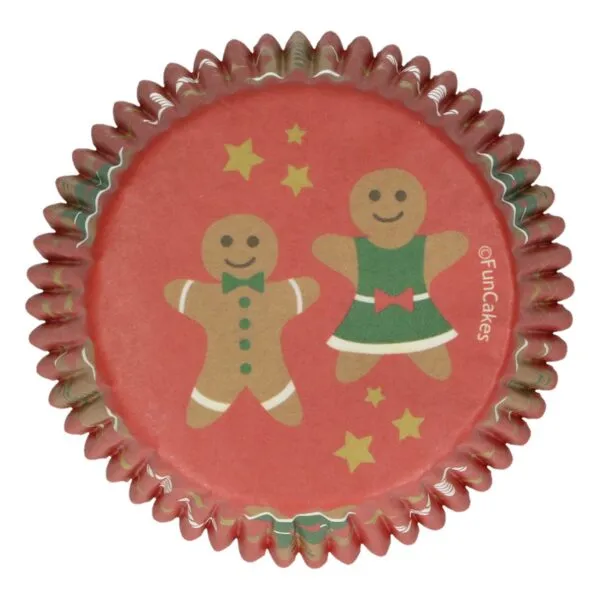 Baking cups
Baking Cups Gingerbead
In these firm baking cups from FunCakes you will bake beauties of cupcakes and muffins. The high quality paper gives your cupcakes and muffins the desired shape. And the beautiful colours of the baking cups are perfectly preserved during baking. So no cake showing through the paper! You can also use the baking cups to nicely present other treats, like petit fours, candy or cake pops. That will give them a very festive look and will make your sweet table complete!
With the beautiful colours and patterns of the FunCakes baking cups you adjust your creations to many different themes and they make your decorations look even more beautiful.
The baking cups are made of a high quality greaseproof paper and are approximately Ø 5 x 3,2 cm high. A box contains 48 baking cups, enough for 2 full cupcake pans!
Use the baking cups in combination with a cupcake or muffin pan for the best result.