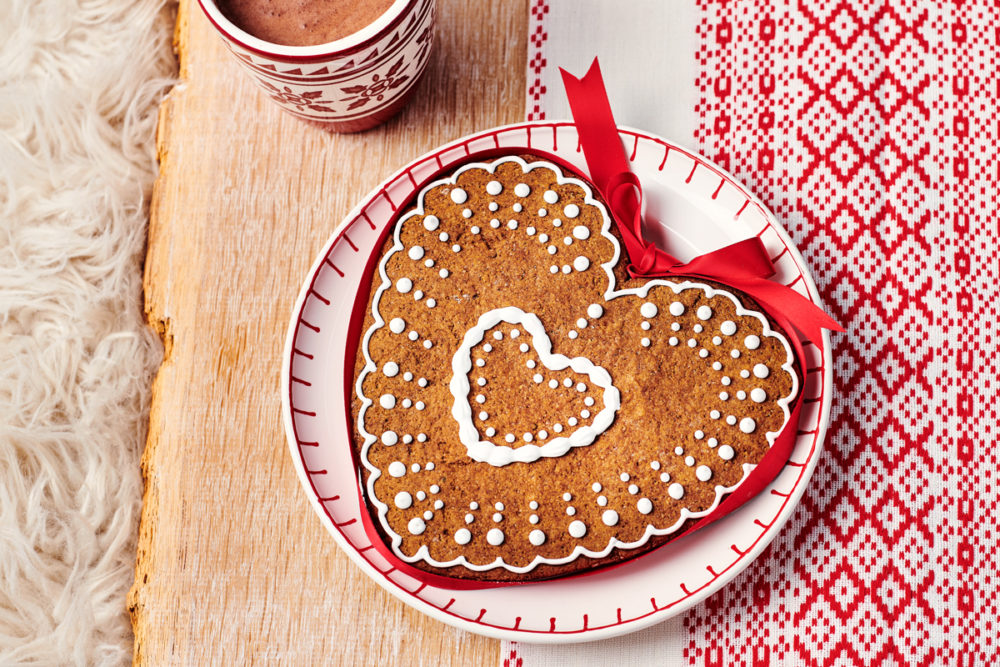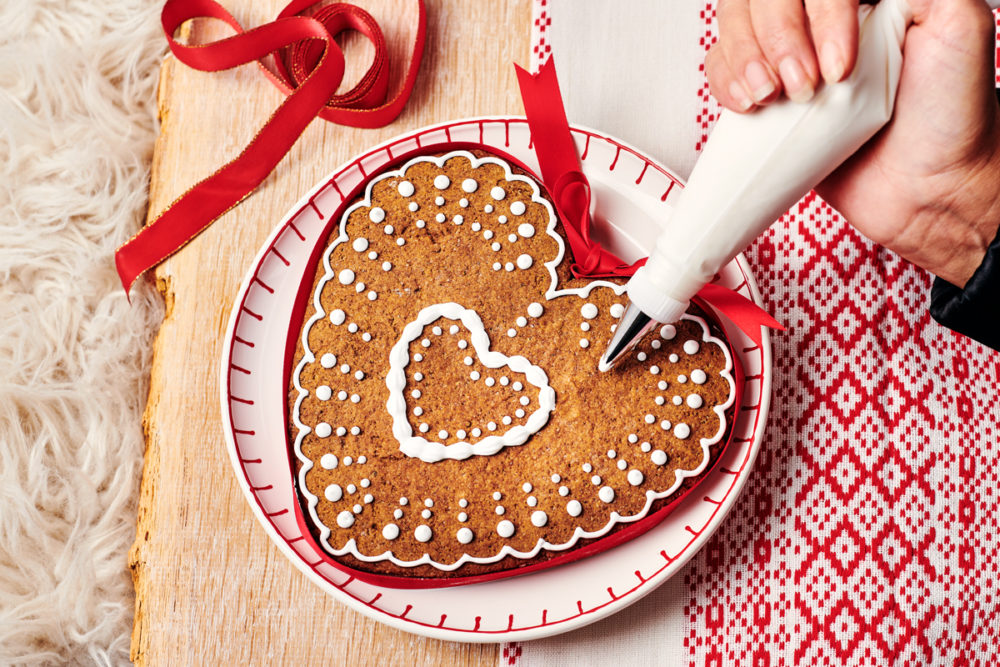 German Lebkuchen
Lebkuchen is a German Christmas delicacy that tastes like gingerbread and chewy. but more spicy. It's unbelievably tasty and everywhere you go in Germany you will come across these cookies. For who are you going to make this cookie?
What you need to make your german lebkuchen:
Ingredients
500 g FunCakes Mix for Gingerbread
250 g FunCakes Icing Sugar
50 g FunCakes Egg White Poweder -High Wip-
1 egg (approx. 50 g)
60 g unsalted butter
90 ml water
Necessities
FunCakes Disposable Decoratingbags
Wilton Chrome-Plated Cooling Grid
Wilton Decorating Tip #003 Round
Wilton Decorating Tip #018 Open Star
Wilton Parchment Paper
Wilton -Wide Glide- Rolling Pin 50 cm
FunCakes Magic Roll Out Powder
Preheat the oven to 180°C (convection oven 160°C).
Prepare 500 gram FunCakes Mix for Gingerbread as indicated on the package. Let the dough rest in the fridge for one hour and roll it out on a powdered work surface to 1 – 1,5 cm thickness. Cut out a hart with 15 – 20 diameter from parchment paper. Cut out the harts and bake them in the middle of the oven for 15 minutes until golden yellow and let it cool down using the cooling grid.
Mix 250 grams of icing sugar, 5 grams of egg white powder and 30 ml of water at low speed to a nice even mass. Put the decorating tips in de the decorating bags en fill them with the icing. Decorate the hearts as you wish and use tip #003 for the dots and tip #018 for the shell edge.
Just a little while before you can enjoy your cookies. Don't forget to share your creation:
#funcakesbyme