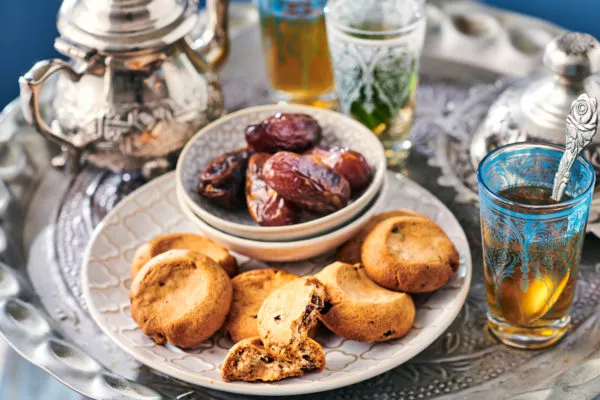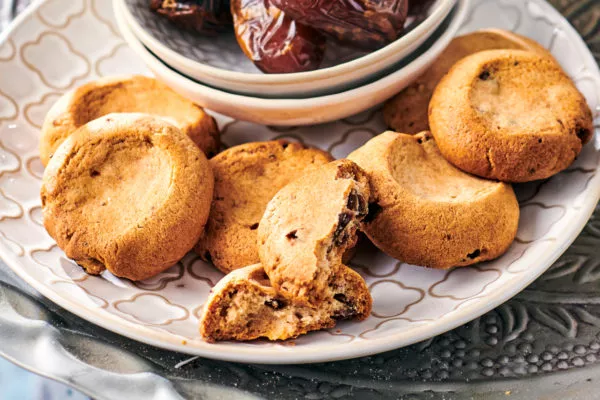 Turkish date cookies
Turkish date cookies are a dream come true for date lovers! These cookies are simple, yet suprisingly delicious.
What you need to make your turkish date cookies:
Ingredients
500 g FunCakes Mix for Cookies
FunCakes Icing Sugar
150 g unsalted butter
1 egg (approx. 50 g)
250 g date (chopped)
Preheat the oven to 180°C (convection oven 160°C).
Prepare 500 grams of FunCakes Mix for Cookies as indicated on the package and add 250 grams of chopped dates. Create 3 cm wide dough balls en press them slightly flat on a baking sheet covered with parchment paper, but keep 2 cm distance between the dough balls because they might run slightly. Bake the cookies in the middle of the preheated oven for approx. 12 minutes until golden and let them cool down using a cooling grid.
Serve the cookies on a plate and sprinkle with icing sugar.
Just a little while before you can enjoy your cookies. Don't forget to share your creation:
#funcakesbyme