What kind of Halloween type are you? Do you like the bloody brain cakes and cutted finger cookies or rather sweet spooky cupcakes and pumpkin pies? Whatever style you like, it's time to let your creativity flow! Halloween makes everything possible, so don't be afraid to push those boundaries and try something new, scary, creapy and deliciously bloody! Get inspired here by our recipes and products and enjoy fun give aways en video's.
Taking creativity to the next level aren't you? Unfortunately we didn't find any recipes matching your wishes.
New!
Halloween Baking Cups
With these baking cups you can easily turn your cupcakes into Halloween cupcakes. Only decision left is whether to go for a poisonous green or pitch black topping!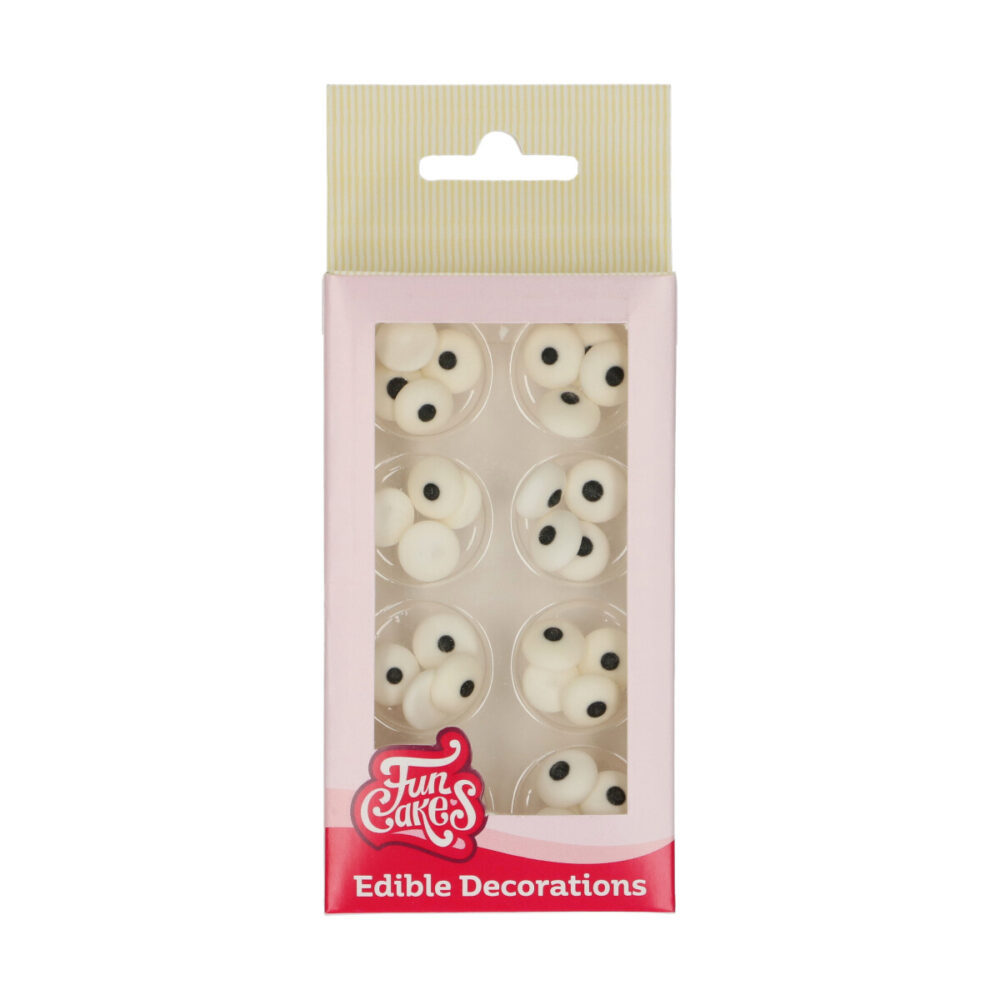 Halloween is of course the time of monsters, ghosts and other crazy creatures! You make a crazy figure out of every treat by sticking these fun sugar eyes on it. Also nice for the kids to see an ordinary cupcake, macaron or cookie suddenly change into a little monster. They are available in a round and oval shape. Which of the recipes below are you going for?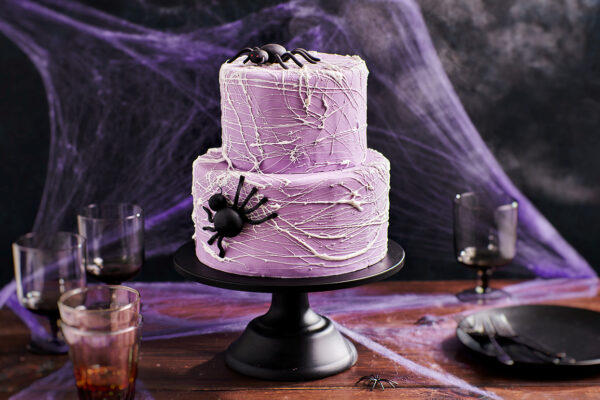 Spiderweb cake
Make it with marshmallows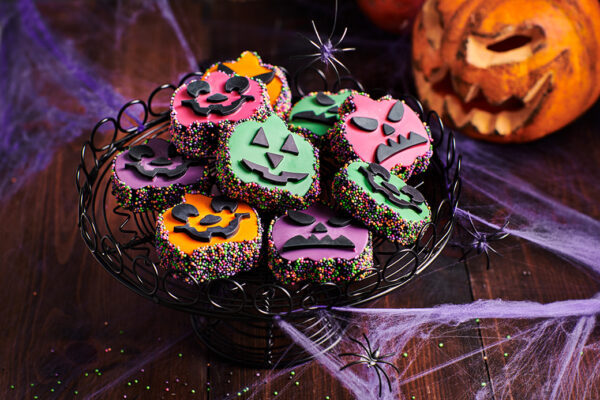 Even more fun Halloween products
Which one's your favourite?
Discover our Halloween range to easily create the cutest or creepiest Halloween treats. Go a long way with the black, green, purple and orange versions of your favourite products or pick our special Halloween sprinkles and sugar decorations. View a selection of our favourites below or click on the button for the entire Halloween assortment.