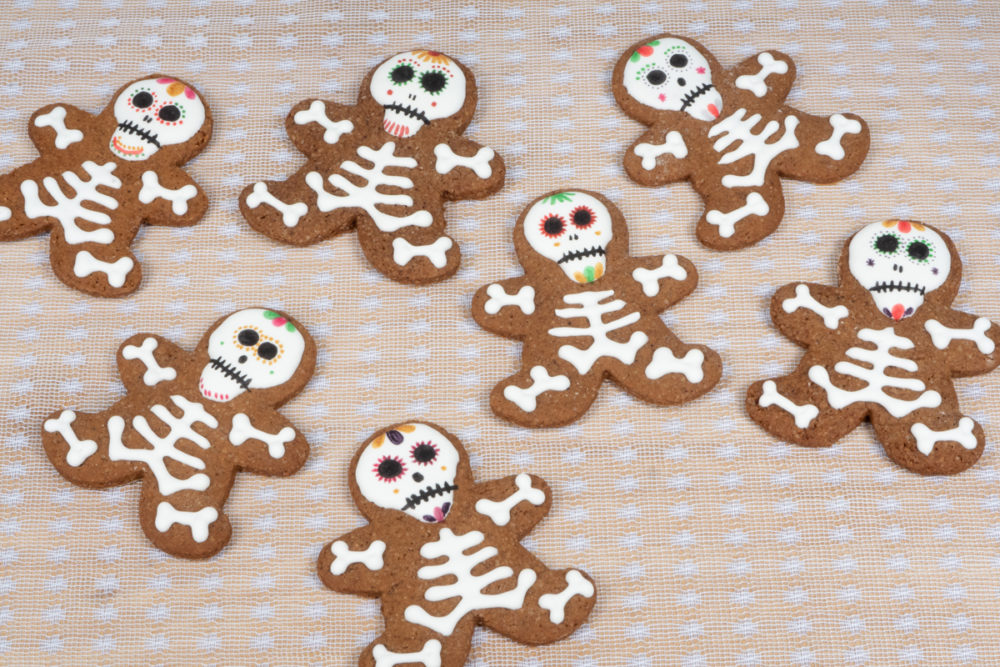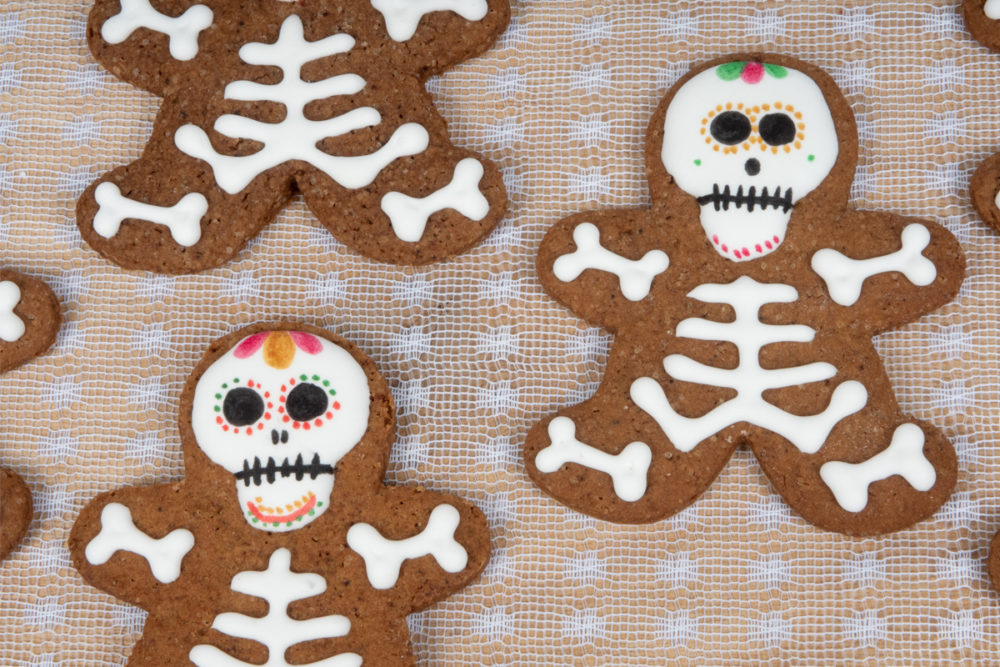 Day of the Dead cookies
After Halloween another celbration? Mexican tradition celebrates the dead the day after Halloween. So are you still in the party mood? These Day of the Dead cookies are perfect for both Halloween and the day after. Enjoy!
What you need to make your day of the dead cookies:
Ingredients
500 g FunCakes Special Edition Mix for Gingerbread
250 g FunCakes icing sugar
6 g FunCakes egg white powder
FunColours Brush Food Pen – Leaf Green
FunColours Brush Food Pen – Black
FunColours Brush Food Pen – Red
FunColours Brush Food Pen – Yellow
FunColours Brush Food Pen – Pink
1 egg (approx. 50 g)
90 ml water
60 g soft unsalted butter
Flour to roll out on
Necessities
FunCakes decorating bag
Wilton Metal Cookie Cutter Gingerbread Boy -7.5cm-
Wilton decorating tip #2
Wilton adapter
Wilton wide glide rolling pin
Wilton parchment paper
Preheat the oven to 180°C (convection oven 160°C).
Roll out the dough on a floured surface (2-3 mm thickness) and cut out the cookies with the cookie cutter. Bake the cookies in the middle of the oven for approx. 10-12 minutes until done. Let the cookies cool down.
Mix the icing sugar, the egg white powder and 30 ml water in a bowl and mix this in 8 minutes to a stiff white mixture. Make the icing a bit thinner with some water until it has a thickness of thick yogurt. Place the tip in the decorating bag and fill it up with the mixture. With the icing pipe a head, rib cage and bones on the cookies.
Tip! Let the cookies dry overnight.
The next day you can decorate the cookies with the coloured food pens.
Just a little while before you can enjoy your cookies. Don't forget to share your creation:
#funcakesbyme