We can hear the wedding bells from miles away. You got struck by Cupid's arrow and you said YES! Wedding dress, location, guest list, decoration… wedding cake or perhaps cake pops? We've got your back! Check out all of our wedding recipes now.
Taking creativity to the next level aren't you? Unfortunately we didn't find any recipes matching your wishes.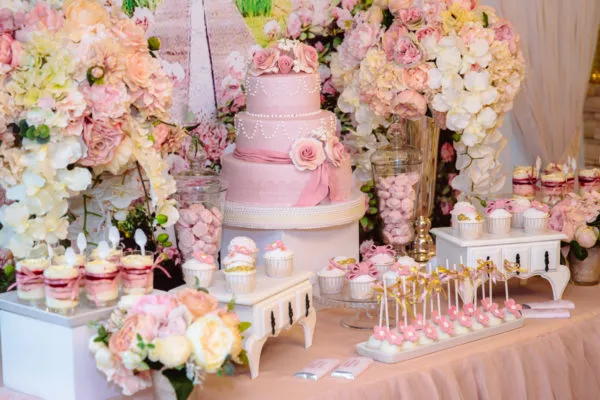 Sweet table
These days wedding couples want more than just the recipe for a traditional white wedding cake covered with fondant. We see more often that beautiful sweet tables with a smaller cake with real flowers for the traditional cake moment, walls with glazed donuts, cake stands filled with delicious cupcakes decorated with dried edible flowers and meters of beautiful decorated cake pops. We love it and so will your guest, because this offers something for everyone. But you can off course also choose just one.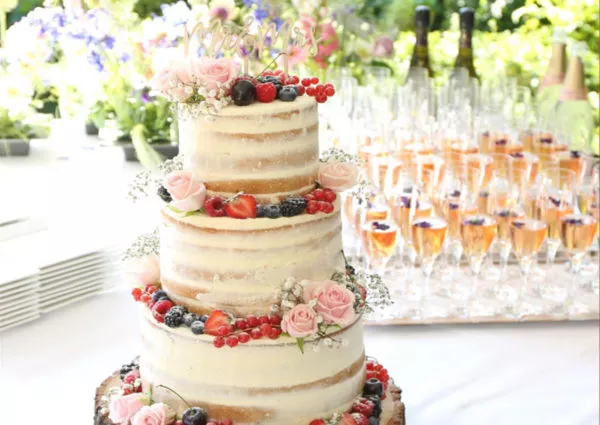 Naked cake
Besides the fact that we see a lot of sweet tables passing by, we are also a big fan of the naked cake trend in the wedding industry. These cakes are ideal for people who don't like fondant. The minimalist and boho cake vibe matches perfectly with a boho wedding, but also with a farm wedding. This trend therefore goes hand in hand with the use of flowers. It looks rustic, but is also very stylish.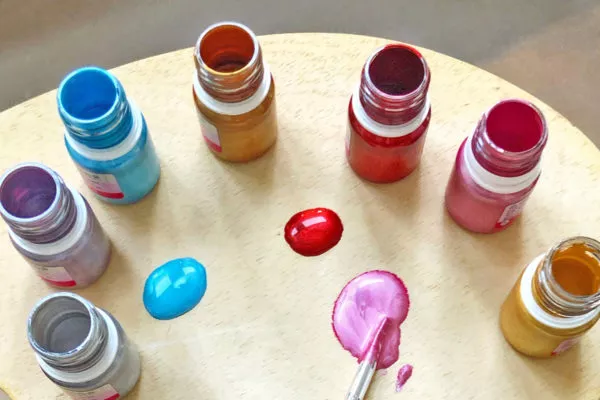 Metallic
We see metallic colours more and more often on cakes and we love them. With our metallic food paints you can apply this trend on your wedding cakes. For example paint your drip or just a few small details. Our favorite colours are gold, copper and silver. We also see more gold leaf to decorate cakes and other metallic accessories such as a cake topper.
Are you missing any wedding recipes that you would like to see on our website? Let us know by filling in our contact page and you might see your recipe back on our website.