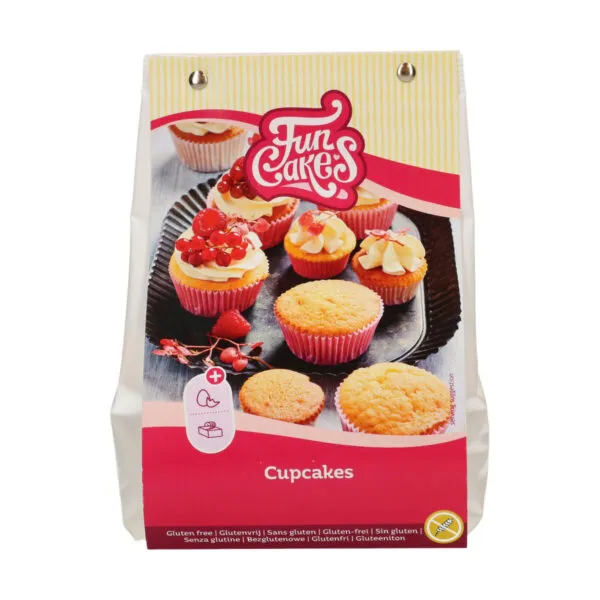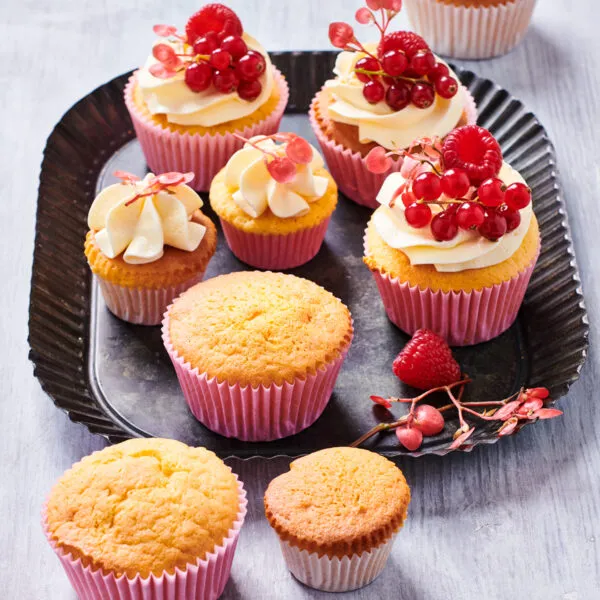 Mix for Cupcakes Gluten Free
With our gluten free range you can prepare all of the FunCakes must-have mixes comepletely gluten free! Do you like to bake cupcakes with the kids but do any of you follow a gluten free diet? By adding just butter and eggs to this baking mix, you can have gluten free cupcakes on the table in no time. Perfect to decorate with our gluten free buttercream, sugar paste or marzipan!
Mix for Cupcakes Gluten Free
Sugar, rice flour, starch (corn), humectant: E420, starch (rice), raising agent: E450, E500, emulsifier: E475, E471, thickener: E412, E466, salt, acidity regulator: E575, flavouring.
May contain traces of: egg, soy, milk, nuts.
Store in a dry place, at room temperature. Do not expose to temperature change and heat sources.
Nutritional values per 100 g
| | |
| --- | --- |
| Energy | 1546 kJ / 364 kcal |
| Fat | 0,2 g |
| of which saturated | 0,1 g |
| Carbohydrate | 88 g |
| of which sugar | 46 g |
| Protein | 2,5 g |
| Salt | 0,7 g |
Ingredients need to be at room temperature.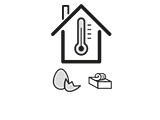 For 20-24 cupcakes, use: 500 g mix, 5 eggs (250 g) and 200 g butter. Prefer mini-cupcakes? With the same quantities you can bake 40-48 mini-cupcakes.
Preheat the oven to 170°C (convection oven 150°C).

Put the mix, eggs and butter in a bowl.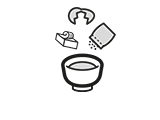 Put a (flat) beater on your mixer.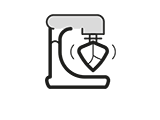 Mix at low speed for 3 minutes to a smooth batter.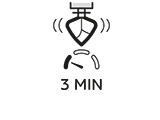 Line a muffin pan with paper baking cups.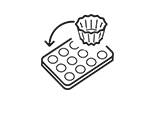 Fill the baking cups half with batter.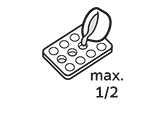 Tip! Use an (ice cream) scoop or a piping bag to do so.
Bake the cupcakes in the preheated oven for approx. 30-35 minutes.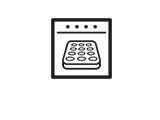 For mini-cupcakes, keep a baking time of 12-15 minutes.
Release the cupcakes from the baking pan immediately after baking and let them cool down on a cake grid.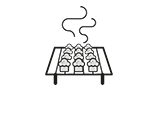 The FunCakes gluten free mixes are produced in a gluten free facility. FunCakes can guarantee that the mixes contain less than 20mg / 20ppm gluten per kg. Most people with coeliac disease or gluten sensitivity will not get any symptoms with this low quantity. Therefore anyone who follows a strict gluten free diet can enjoy the safe baking mixes from FunCakes.
This product is certified Halal. Free from lactose, palm oil, preservatives, AZO colourings, GMO and hydrogenated fats. Gluten-free. Suitable for vegetarians.