Searching for Easter eggs, fresh pressed juices, warm bunns and lots of sweets with the Easter recipes from FunCakes. That's the ideal recipe for a happy Easter brunch. Enjoy a table full of delicious food together, while the kids are busy decorating their Easter eggs. Stuffed chocolate Easter eggs, Easter bundts and decorated cupcakes, everything is served during Easter. Celebrate Easter with the FunCakes products and recipes below!
Taking creativity to the next level aren't you? Unfortunately we didn't find any recipes matching your wishes.
We are happy to give our Easter recipes a nice colour. The ideal colours for Easter are pastel colours. Pastel colours create a fresh look that perfectly matches with spring. You can easily give your treats an Easter touch with our range of pastel fondant. And check out our other Easter products further below!
In addition to the pastel colours during Easter, there is one thing we can't do without and that's chocolate. During Easter we see a lot of chocolate Easter eggs and chocolate Easter bunnies, but it doesn't stop there because you can also use chocolate in a cake or as a glaze for cake pops. Nothing is too crazy, as long as it is tasty!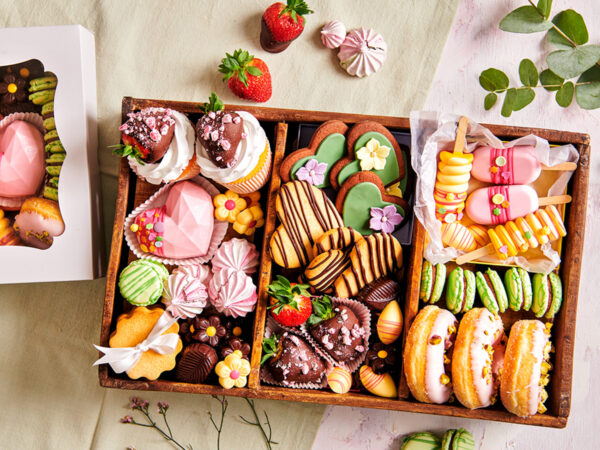 Surprise someone with a sweet box!