There's no denying that moms hold a special place in our hearts. From their unconditional love and support to the countless sacrifices they make for us, moms are truly remarkable. As we approach Mother's Day, it's the perfect time to show our appreciation for everything they do. And what better way to do that than by baking something special just for her?
Baking has a unique way of bringing people together, and it's a wonderful way to show someone how much you care. Whether you're an experienced baker or a beginner, there are plenty of delicious treats you can make for your mom. From classic cupcakes or cookies to elegant cakes and pastries, the possibilities are endless.
Explore the many ways FunCakes can help you express your love and gratitude for your mom. We'll share some of our favorite recipes and tips for baking with mom, and we'll show you how to create a truly memorable Mother's Day celebration. So grab your apron, preheat your oven, and get ready to bake your way to your mom's heart!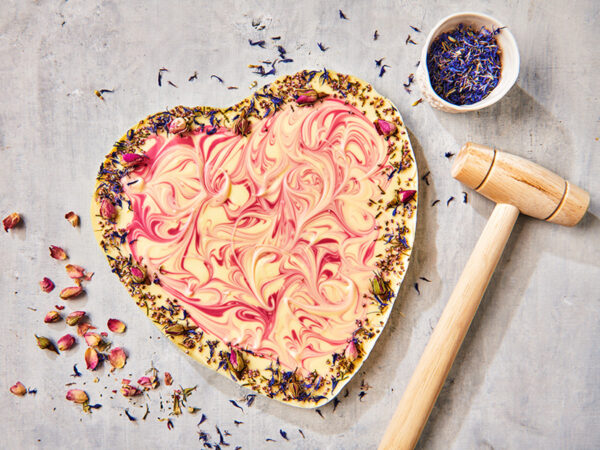 Featured recipe
Chocolate heart with edible flowers
A real eye catcher and the best way to spoil your loved one! Because who doesn't love chocolate? Mix your favorite chocolate, add some colour and add edible flowers as decoration.
Melt the FunCakes Chocolate Melts White and FunCakes Deco Melts Pink in a microwave-safe bowl in the microwave or au bain-marie.
Pour the white chocolate into the springform and pour the pink Deco Melts on top. Stir through it with a cocktail stick to give it a swirl.
Sprinkle a variety of edible flowers along the edge.
Click on the button below to find the complete recipe with all ingredients and baking times.
Shop for Mother's Day
Did you get inspired and ready to get started? You can easily shop your Mother's Day products at a store nearby or online at one of the many web shops. Find a point of sale via the button below!