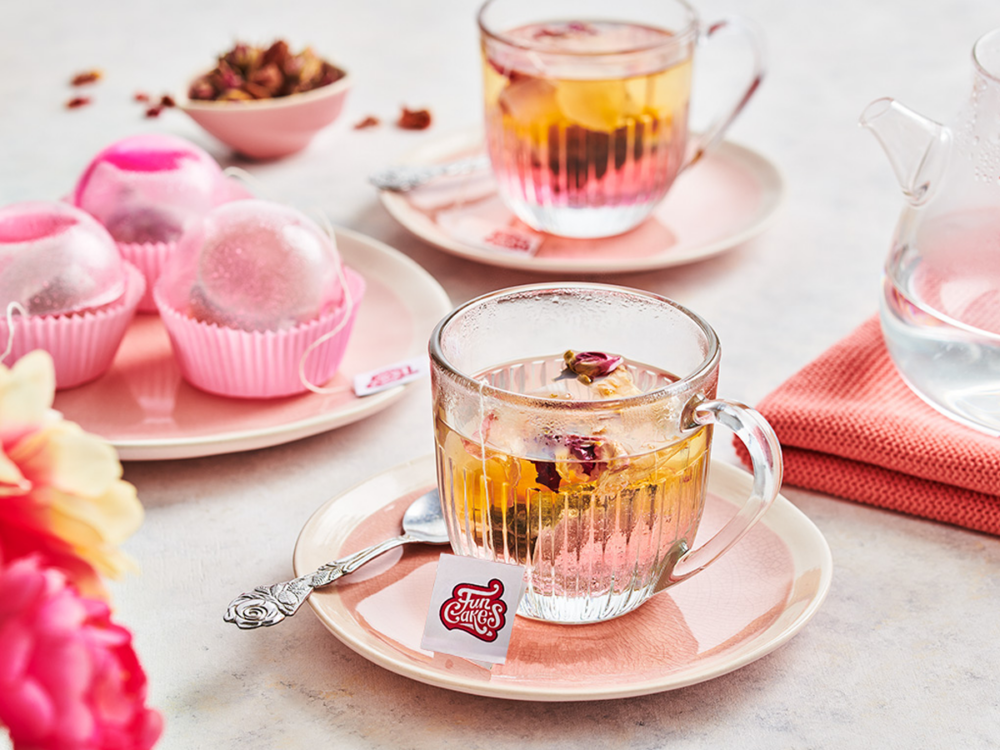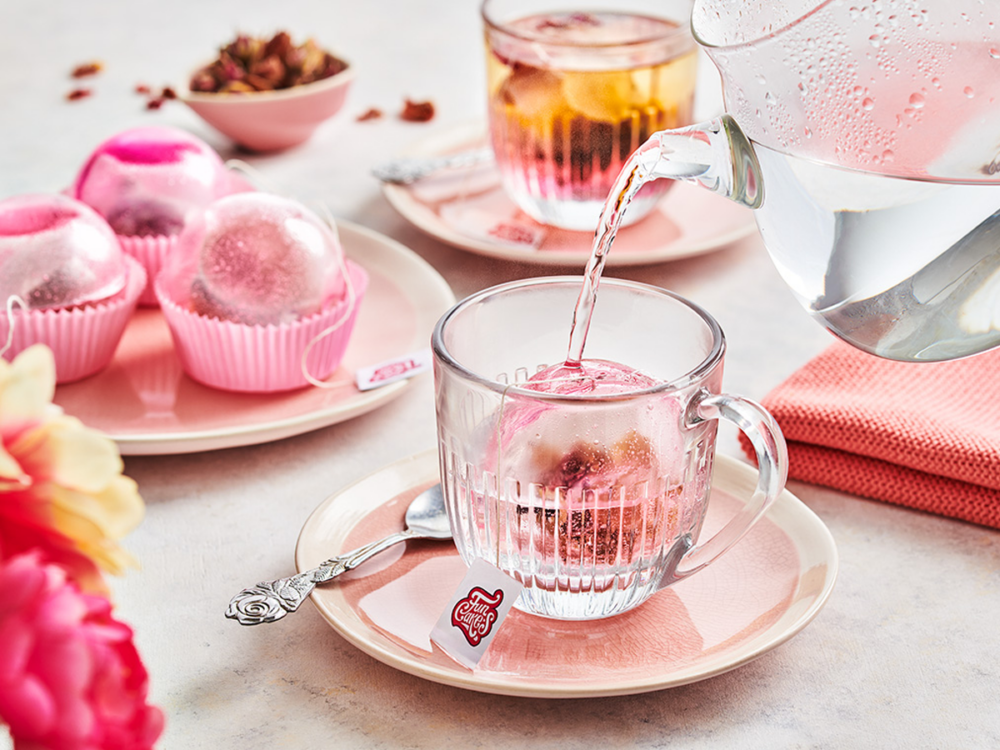 Tea Bombs
A warm and cozy drink, but with your own creative touch! We all now the hot choco bombs, but we couldn't wait to share these tea bombs with you. Create your own tea bomb with you favorite flavours and your own creative touch. Who doesn't love tea and being creative all in one?
1 hour and 45 min. preparing
What you need to make your tea bombs:
Ingredients
350 g FunCakes Isomalt
FunCakes Food Colour Gel Pink
Edible tea petals
Green tea
Necessities
Silicomart silicone Vorm Halve Bollen Ø7cm
Heat and process the FunCakes Isomalt according to the instructions on the package and colour it light pink with the gel. Use heat-resistant gloves if necessary, as the Isomalt can get very hot.
Pour into the half spheres a small amount of isomalt and spread it with the rounded side of a teaspoon against the sides, keep repeating this until the isomalt becomes stiffer. Let this cool and stiffen.
Put in one half of the bulb some edible flower tea leaves and a tea bag, make sure the string hangs out. Stick the other half of the sphere on top by dipping this part in a little melted isomalt and sticking it directly on the other half. Then hang this tea ball in a glass of hot water for a delicious cup of tea.
Just a little while before you can enjoy your treats. Don't forget to share your creation:
#funcakesbyme